Chaosmonger Studio, developer of the acclaimed game ENCODYA, announced that Clunky Hero, its new story-driven platformer metroidvania game, will be released to Steam Early Access on November 9th, 2021. Furthermore, the game will be featured as part of the Steam Next Fest event (October 1st through 7th, 2021), in which upcoming game demos are available to play for free.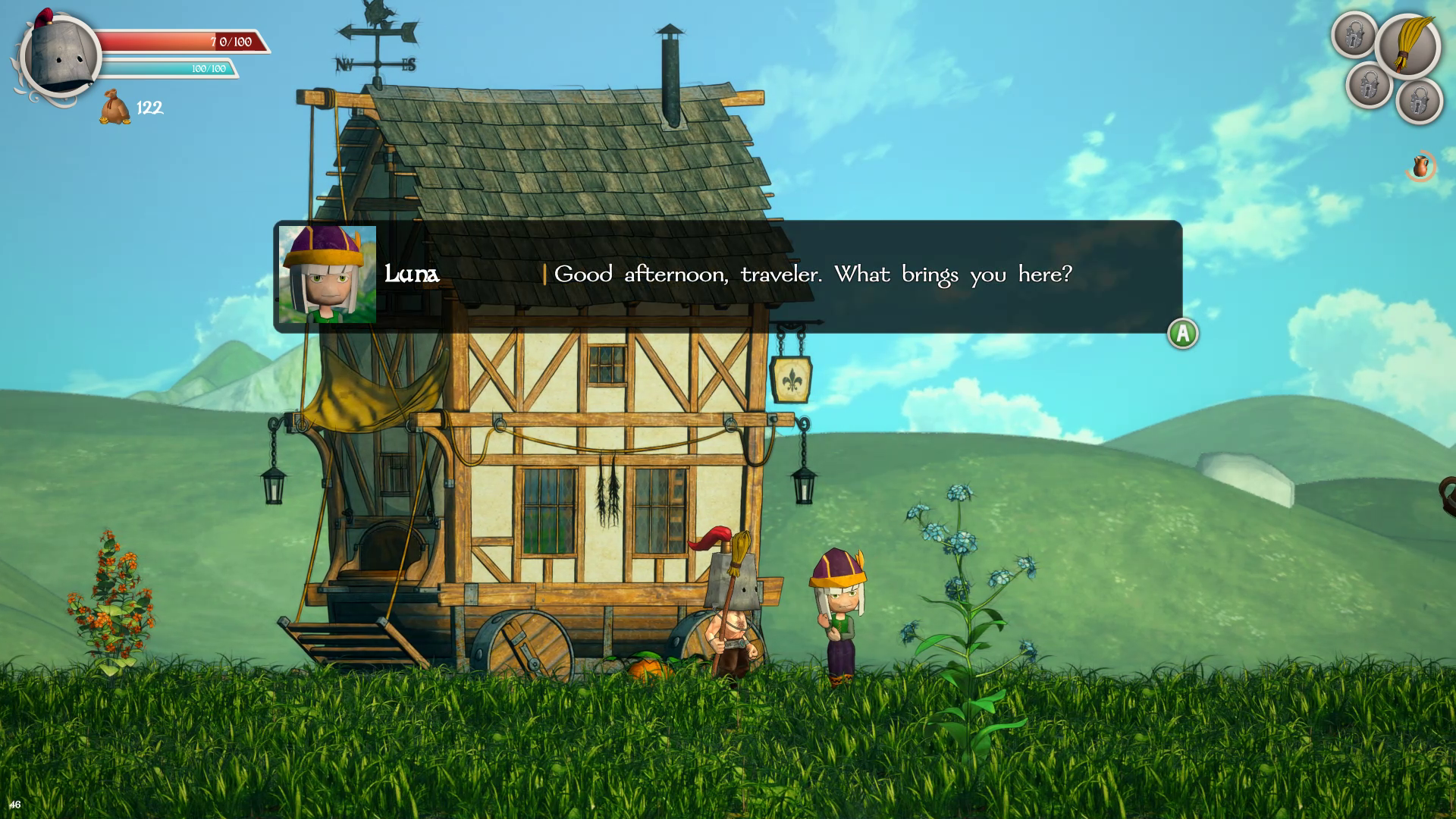 Players looking for a lighthearted romp can explore a gorgeous Studio Ghibli-esque fantasy world filled with absurd creatures and hilarious encounters. Armed with just an ordinary broom and protected with a bucket on their head, players are called to rescue the kidnapped Brunilde and save the village by taking up quests, slaying monsters, solving puzzles and uncovering hidden secrets.
"I'm eager to see the reaction to Clunky Hero's humor and sillyness", said Nicola Piovesan, Lead Developer of Clunky Hero. "The metroidvania genre is often very dark, how many games will arm you with a broom and a bucket for a helmet in order to save the village?"
The Clunky Hero demo will be freely available on Steam from Friday, October 1st until October 7th, and will encompass around 1 hour of gameplay.
The developer Nicola Piovesan will be livestreaming the game and answering questions on the Clunky Hero Steam page: Friday, October 1st and Wednesday October 6th. The demo includes the first few levels of the game and the "Double Jump" skill at the end that will allow players to go back and explore other areas, talk with characters and fight a boss.
ABOUT THE GAME
Clunky Hero is a story-driven platformer metroidvania game with a touch of RPG and tons of humor! Join Rufus, the clunky hero with broom and bucket, on a journey full of surprises through a bizarre realm. Players will have lots of laughs as they explore the beautiful 2.5D environments filled with dangerous baddies and minions, bustling shops and charming villagers.
LINKS