We're back again with more news!
But, first of all, we know that we have not been that active here in a long time, but we hope to be a little more active now. So, if there is anything about the game or our technology you would like us to cover in the future, please let us know! :) We can't make any promises to cover it, but if we know what you are interested in seeing, we can at least try.
I'm currently considering to maybe live stream when I do some upgrades to the players animation and blending tree, showing some of our tools, technology and pipeline. Maybe not too in-depth, but what's needed for the updates I have in mind at least. If that sounds interesting, please let us know! (We can most likely edit and shorten it a little bit and post like a video afterwards as well)
(Bonus screenshot from our asset editor when viewing a section of the blend tree and state machine)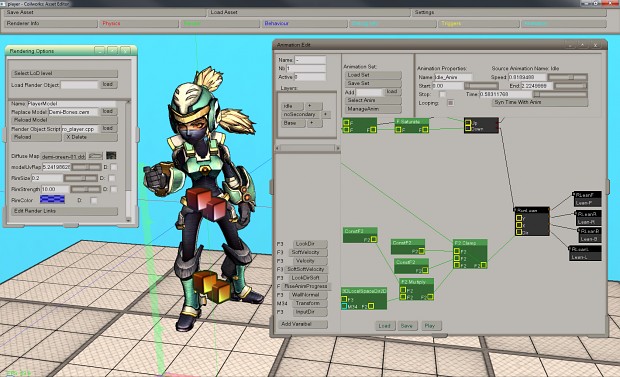 Now that's enough of that for now, let's get to the news stuff!
New level and new theme
It's time to introduce Cloudbuilt's hottest level yet! Maybe a little too hot for some, but don't worry! Even though the level is surrounded by blazing flames and the level itself is burning, you won't take any damage from the fire. Though, the red light, embers and smoke might make things harder to see at times. Better keep your eyes peeled.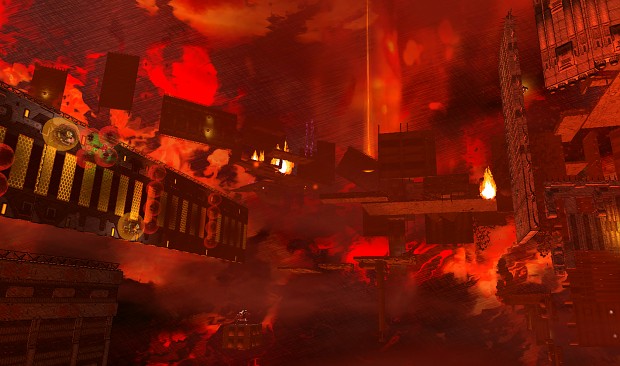 New Enemy: Mine lobber
You might be aware of the Drop Mines? Small innocent mines, often attached to the ceiling to drop down and greet guests that come to visit them (quite well-mannered one could say).
I bet most of you thought there were a little too few of them in the previous levels?
Let me introduce the Mine Lobber! They will never run out of their supplies, ensuring you will get all the mines you need, and maybe, probably even more…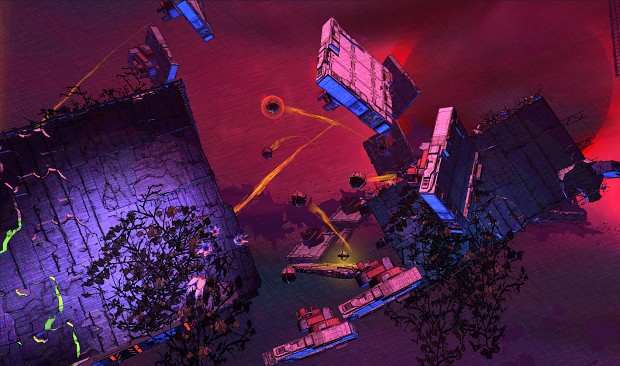 Stay tuned for more updates soon!