OUTFITS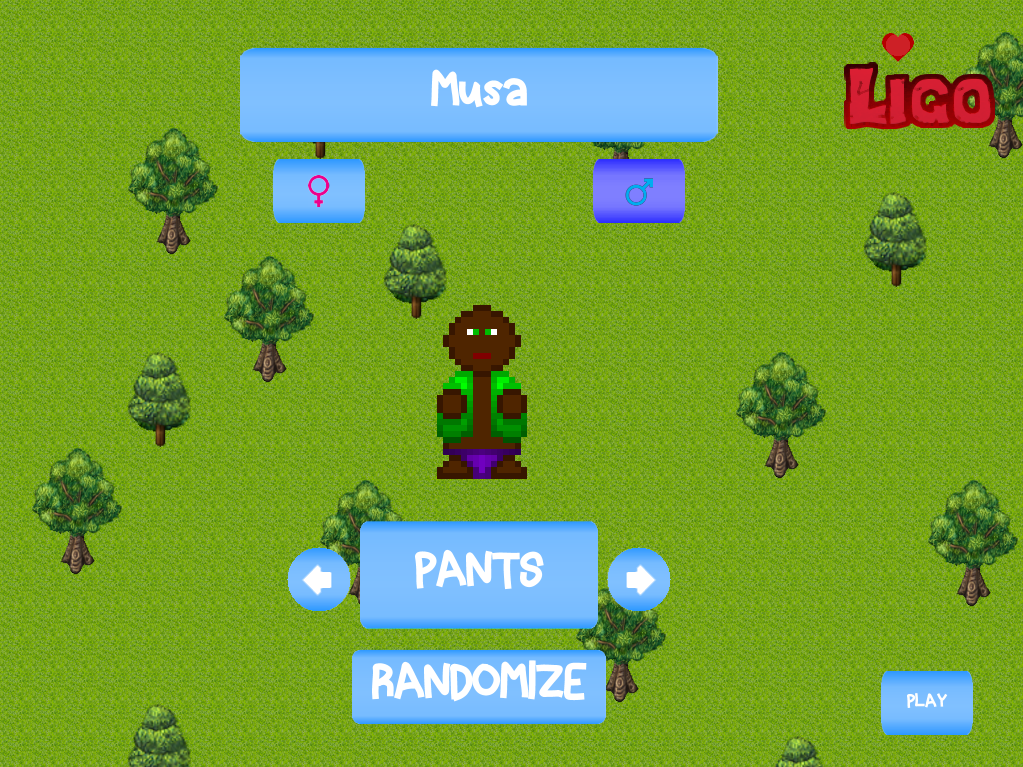 Hey guy! It's time to give clothes to this people, isn't. Great... First I will make some very simple clothes sprites with lighter colors and it will be like that few next updates, because I'am currently focused on improving gameplay system elements like generating towns and nature, different type of terrain, needs, relationships with npcs and etc.
I want you guys to know that cloths system will be something like this. There will be three different categories for outfits:
UP CLOTHES: In this you will be able to put three different types of clothes on up part of character.
DOWN CLOTHES: Here you can change pants.
SHOES: How name say, you can change shoes.
Clothes system will be upgraded like every other.