Hi everyone!
The new update (Pre-Alpha 1.0.4) with a lot of improvements and bug fixes is now live on Steam (please note that 1.0.3 was an internal build only). Check it out an tell us what you think.
We are planning to conduct several surveys very soon in order to obtain specific feedback from you about different game elements.

We also would like to show you some of the awesome builds of our private testers (for those of you who participate in the Closed Alpha, you might have seen some of them already).
The capital vessel "TCES Hyperion" - around 280m long: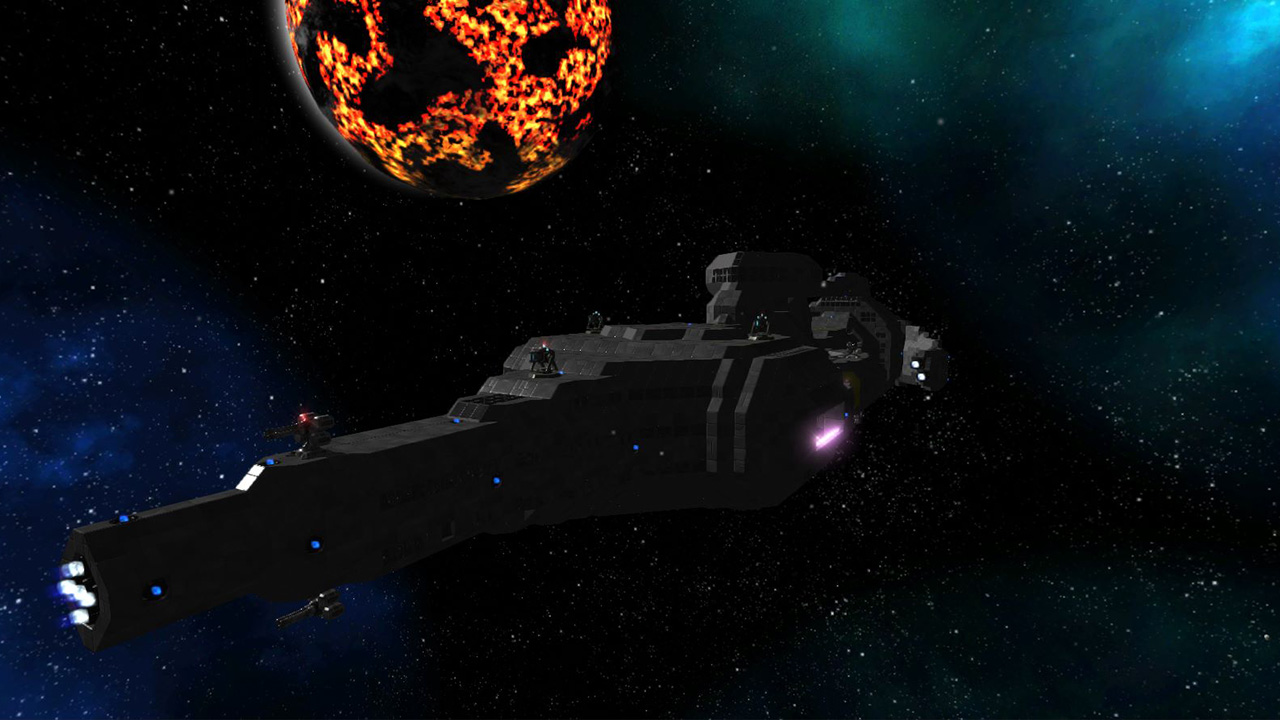 and the "MSS Galileo"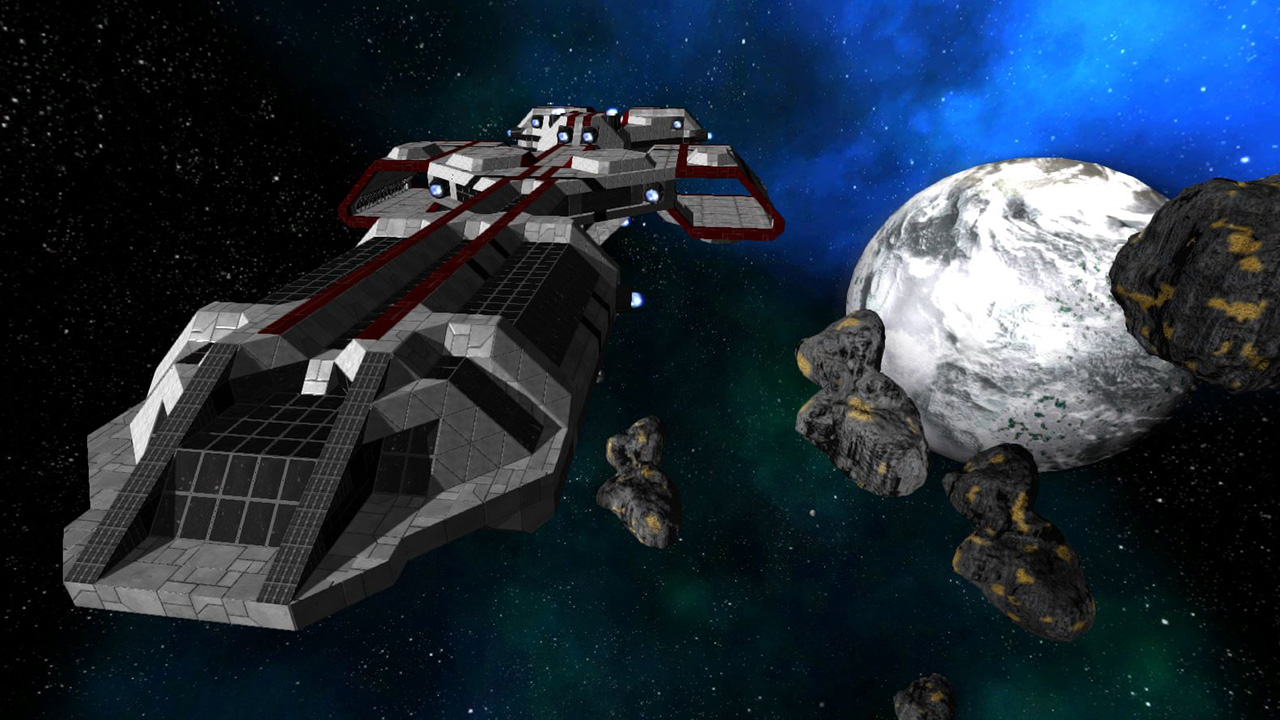 The ground vehicle "Gator":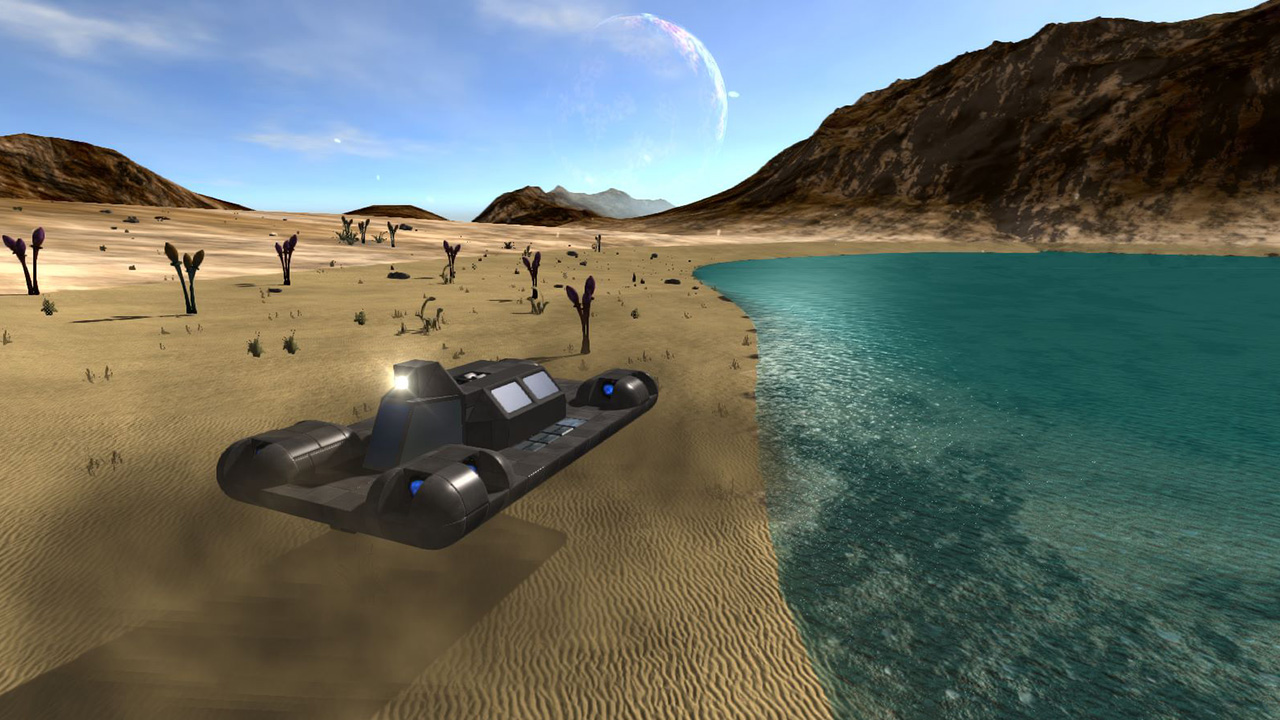 A base on the top of the mountain on Ningues: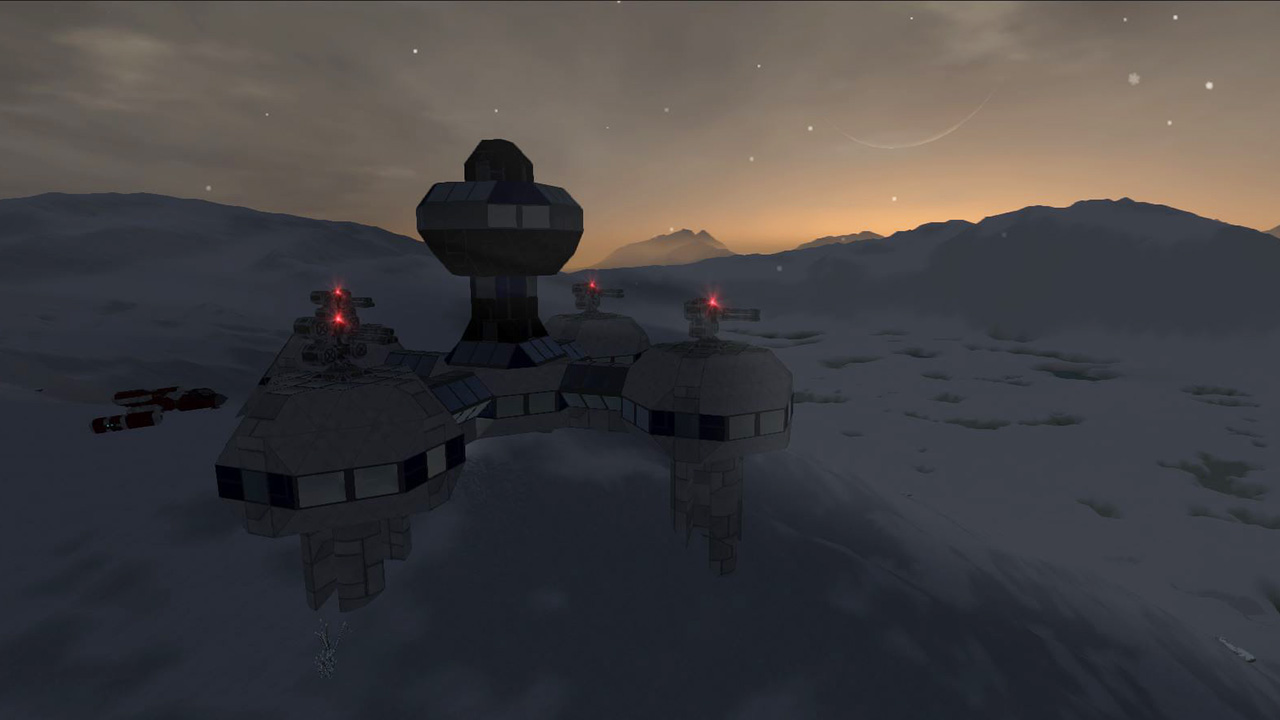 Base on Omicron: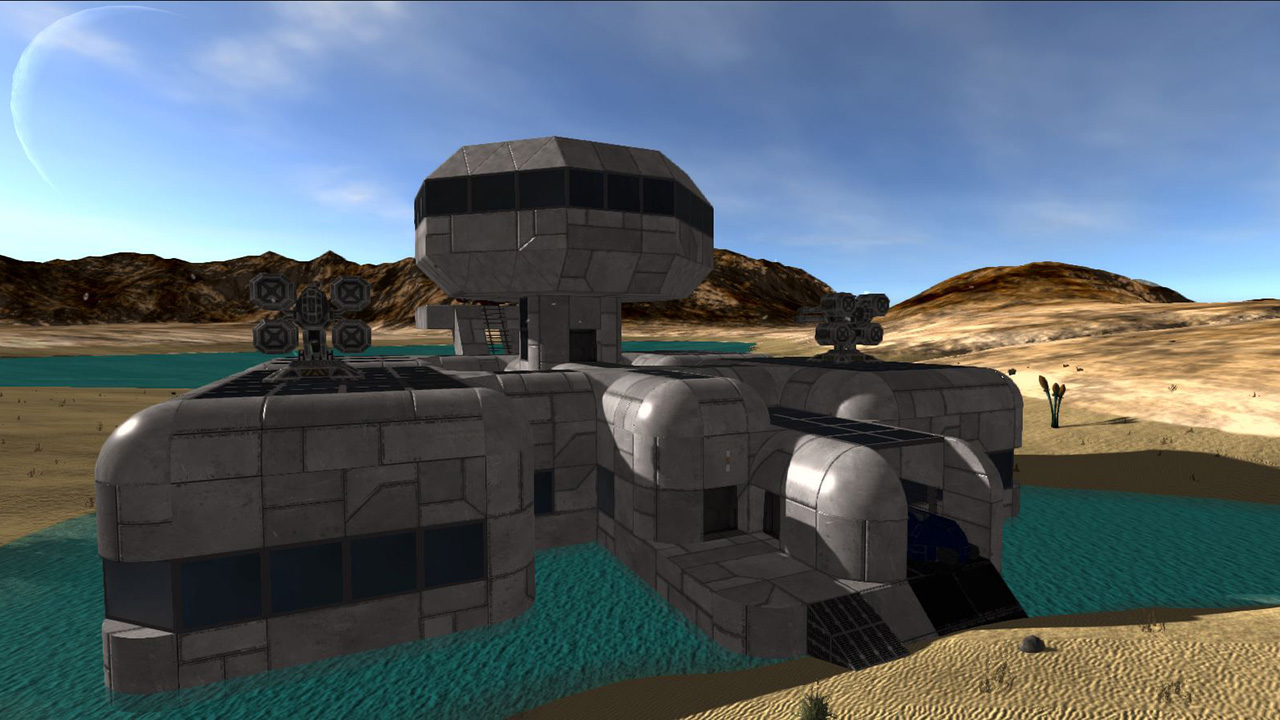 Here is the Changelog for Pre-Alpha 1.0.4:
Features:
Added possibility to open doors manually (via T) even without power
In multiplayer when leaving / entering planet alone (i.e., not everyone on board), 2 warning messages appear before player is killed (to prevent leaving playfield alone)
Added new feature for GV/SV: Slow downward motion when player exits cockpit
Added new feature for GV: gently lands when power is switch off
Added growing stages for: Tomato, Wheat, Corn, Pumpkin (i.e., plants do not disappear anymore when harvested).
Added underwater sound
Added wheat sprout to Creative Menu
Added "Artificial Indoor Plant" as a template in Survival
Added possibility to toggle spotlights on/off in SV / GV via F key
Added sound when block is rotated
Added some more NPC sounds
Added new cockpit for CV
Added sound effects for on-screen messages
Improvements:
Set graphics API detecting to automatic back: DX9 should still be recognized, if you experience problems let us know
Reduced size of Planetary Atmosphere Effect
Added textures to cockpit with missing interior texture
Increased occurrence of Egg Plant (-> Energy Pills) and Scaly Pods (Eggs -> Cooking)
Improved issue that rockets hit own SV when flying with full speed (temporarily reduced max speed from 110m/s to 90m/s in space and increased speed of rockets)
Rotated clouds on planet (seen from space) so that seems on top is not seen.
Check for item pickup and error msg if inventory is full.
Added more / different NPC sound
Plants continue to grow and constructor continues to produce when leaving planet
Added LOD groups for different items (e.g. stairs, cargo boxes, elevator, etc)
Adjusted Lighting for Planet LOD0 Clouds
Sound settings, mouse sensitivity setting, etc are saved now
Changes:
Added large rocket (160mm) for Turret CV
.50 Caliber instead of 9mm Bullet
Changed several preview icons
Smaller atmosphere on distant planets.
Smoother transition between day and night side on planet LOD0/1 in space
Made night side slightly brighter on planet LOD0 in space
Added more info to certain items (e.g. Energy Pills, Coffee, etc)
Bug Fixes:
Fixed bug that sometimes dragged items are hidden behind grid slots
Fixed textures sometimes disappearing on terrain.
Fixed several constructor bugs
Fixed constructor exploit
Fixed issue with Ion Cannon placement
Fixed problem that Spinosaurus did not attack frontally but slightly diagonal
Fixed problem that the planetary gravity does not influence SV if not powered
Fixed Layering of Atmosphere Effects while Exiting Planet
Fixed problem with GV flying up into sky when passenger in multiplayer presses Y (i.e., power on)
Fixed bug that terrain could be removed in Creative Mode with RMB
Fixed issue with not moving flare on Sentry Turrets
For the next version 1.0.5, we will focus on the planet/space transition in order to make it overall faster and smoother.
IMPORTANT:
IF YOU WANT TO CONTINUE WITH YOUR OLD SAVE GAMES MAKE SURE THAT YOU USE THE SAME NAME YOU USED IN THESE OLD SAVE GAMES