After all this time, the game is finally ready for the closed alpha stage. This is a somewhat big step and allows us to collect feedback about the first features and the general gameplay feeling already.
The test server is up on every weekend with a new update. Here you can find a list of the initial features of the last weekend:
- Steam Achievements
- Mining (Rocks and Iron working, Coal and Copper veins are placeholders and give you rocks for now)
- Terraforming (Dirt, Sand and Clay pits)
- Woodcutting (4 tree types: Birch, Fir, Maple and Chestnut)
- Building Houses (Wooden Houses only for now, Stone coming soon)
- Building Fences/Walls (Trowel for Stone Fence, Hammer for Wooden Fence)
- Building Items/Objects (Hammer for Forge and Standing Torch, use Pickaxe on any rock tile to create a Mine Entrance)
- Simple Crafting (combine 2 items in crafting window)
- Paving (use stone bricks on dirt to create roads)
- Weather and Seasons (weather changing over time, current server time is summer season)
- Melting and Heating (place items in a burning forge to heat them up)
Serval bugs have been reported and fixed in this first test run, and the next one will contain even more features to test. (Building destruction and farming for example) Also the grass system has been updated... again...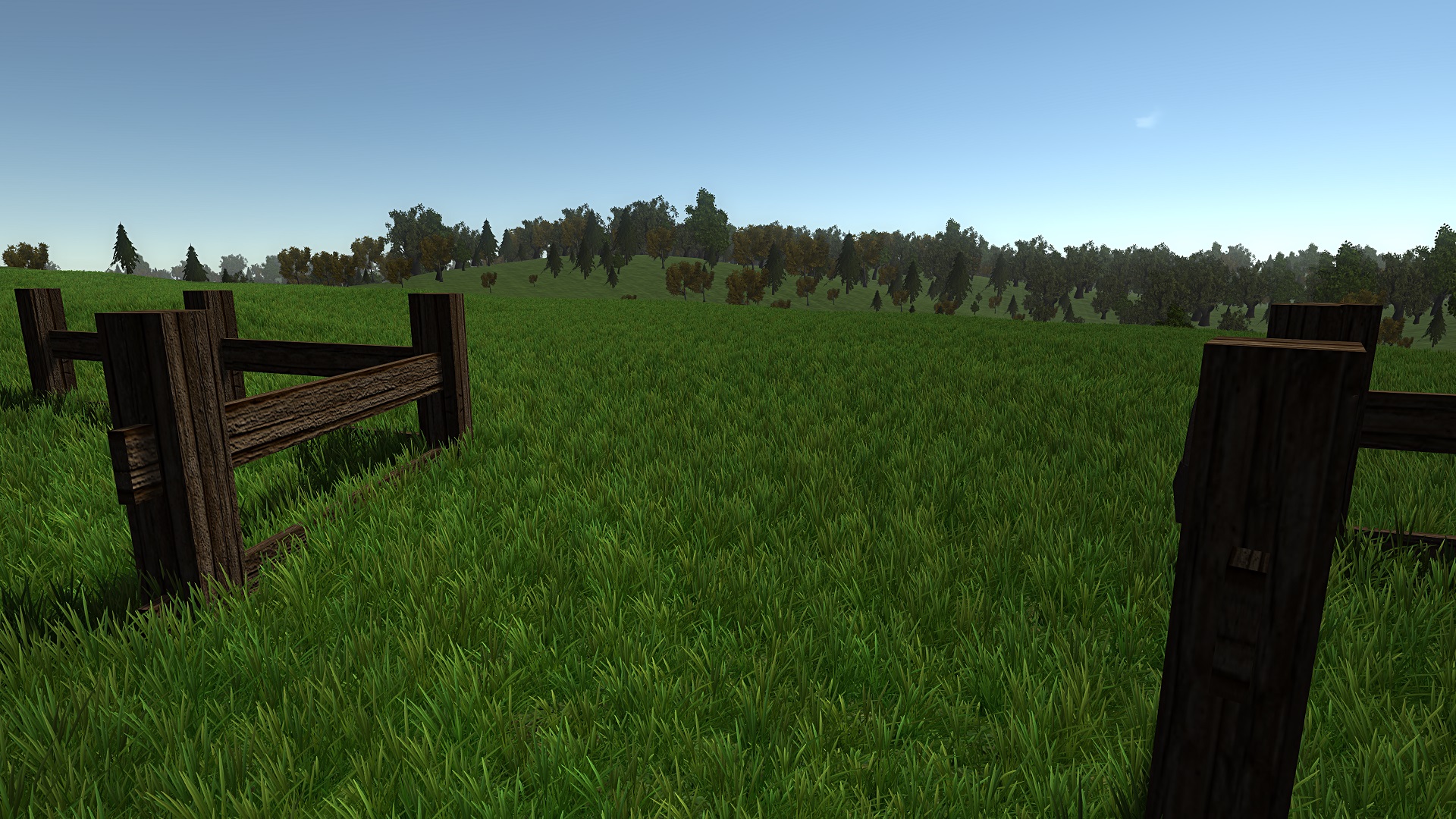 If you want to join the weekend-testings, feel free to join our discord server and say hello there. But please keep in mind that the game still could contain some serious bugs or other problems, and that your progress on the test server may gets reset serval times without any warning. At this point you mainly play to give feedback instead of enjoying the actual game, don't forget that! :P
And a big thank you to everyone for your interest in this project and for following this. Without you this project wouldn't be possible. :)