We have started the Closed Alpha test for Aegism, this means you could be in with a chance to play and own the game for free! All you have to do is follow us on twitter to be in with a chance to receive your key.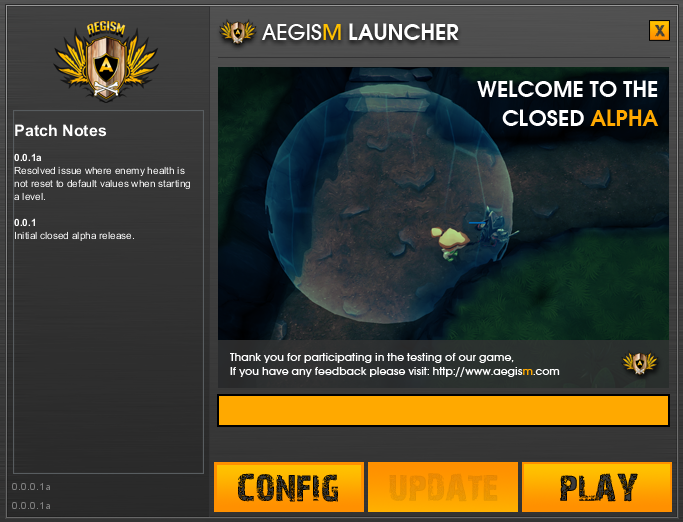 If you're one of the lucky ones, you will get to play the game now (along with other testers) and own the game for life. If we get as far as being Greenlit then you will also receive a free Steam key!
You are free to stream the game and we even have the game listed on twitch.tv so you can select it and stream it properly.
We have updated our website with information about hosting multiplayer games as we have not implemented NAT punch through yet and there's some more FAQ's on there, it's basic but let's you know how to enter your beta key if successful.
If you are successful we are hoping you can report any errors and bugs that you find to us so that we're ultimately able to make this game enjoyable for all!
Our twitter to follow to be in with a chance of winning is:
Good luck and we hope to see you playing the game with us soon! :)