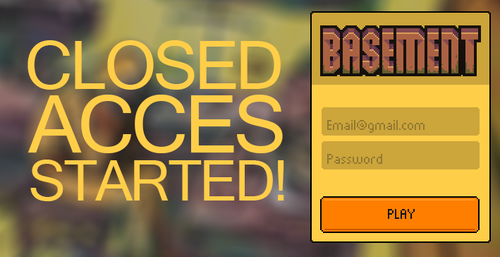 Hello! We're very excited to announce that we've just sent our first Basement prototype to backers who chose pledges with closed beta access. This is very important stage for us. From now we are ready to get feedback from first players and improve game according to it and our vision. We're planning to show game updates frequently with fresh content and functionality.
What to check in this prototype (version 0.0.1)?
We've completely reworked environment and rooms
Absolutely new characters, now they are animated 3d models
Awesome gameplay tracks from Matt Mclean
Inspections and basement combats
JRPG-style city battles that start when your truck gets busted
City map that lets you manage sales
It's very important to understand, that what we're going to show isn't Beta, and not even Alpha-version of a game. It's a more or less stable prototype, that tries to show direction of a game design development. It can't be treated as a full-featured game. And now, if you haven't checked your email yet, do it. You'll find all the information you need to run game in your inbox. Waiting for your feedback!