Last weekend we held a Clones Multiplayer Jam to bring together the community for a day of Clones chaos :) Some very intense matches took place and some players hosted their own custom maps. Clones supports rendering out movies so it's easy to create a clip of your epic win or tragic defeat. Here are some recorded playbacks from the Jam annotated on YouTube, watch in 1080p!
The two programmers of Clones square off in this heated battle. The key to victory is multi-multitasking.
The "Light Clone" is a special type of Clone that is directly controllable and can jump. It adds a platformer element to Clones and is especially useful during teamplay multiplayer, like in this video of 1 vs 2 players. You can see that the Grey Light Clone is solely focused on sabotage which makes it very hard to counter. The playback screen displays the current and potential score at the top.
We'll be adding more of these videos from the Jam as quickly as our laptops can render out the videos :)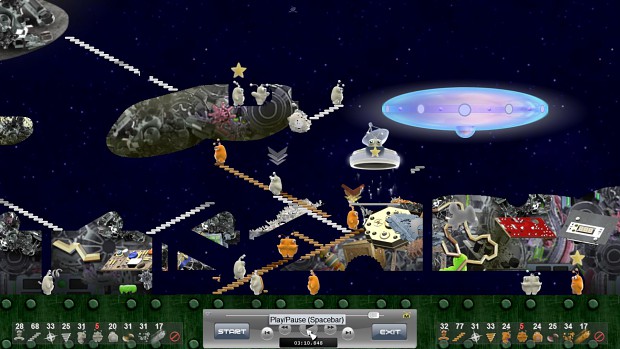 One feature that is still in the works is the ability to jump into a multiplayer playback at any point and take control to allow the players to see what would have happened in that match had one of them tried something different.