Client Version 1.4.19
This weeks update is a bit smaller than usual, but that's because we've been working hard on the new Sunset Harbor remake that was discussed in last weeks Developer Journal.
So what's taking so long?
The new Sunset Harbor remake is now being called Sunset Isle given it's a much larger area and not simply just about the harbor area. This is very large update and we're working as fast as we can to get it ready for all of you. This week we worked on renovating some existing interior spaces, such as the Sunken Anchor, as well as adding additional details and features to Sunset Isle in general.
We'll have more information and pictures showing the update progress soon. In the mean time here is a work in progressscreenshot of the new Sunken Anchor interior.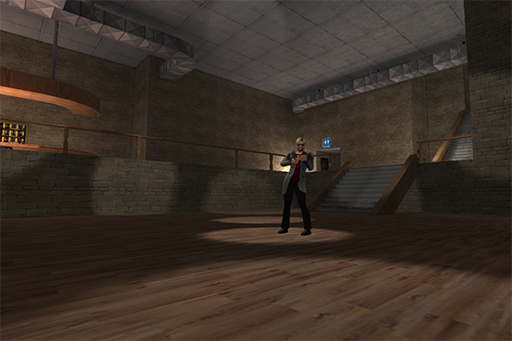 Please see the release notes below for all of the details about this weeks update.
Release Notes
[Updates]
- Darkened area around camera frame when in snapshot mode not as dark now.
- Can no longer purchase clothing that will not work with your avatar gender.
[Fixes]
- Fixed issue with mail window not re-centering correctly after changing resolutions
- Fixed water in Sunset Harbor and Tutorial Island appearing more green than usual