Hey. So, I've cleaned up the world a bit - lightened the grid a bit, fixed the corruption zones, etc. It's looking pretty good now. In addition, I've added a Tank - it fires a laser at the Player, when he's close enough (basically, if the Player's on screen).
The particles spawned on the focus point of the laser could be worked on, but the principle's there.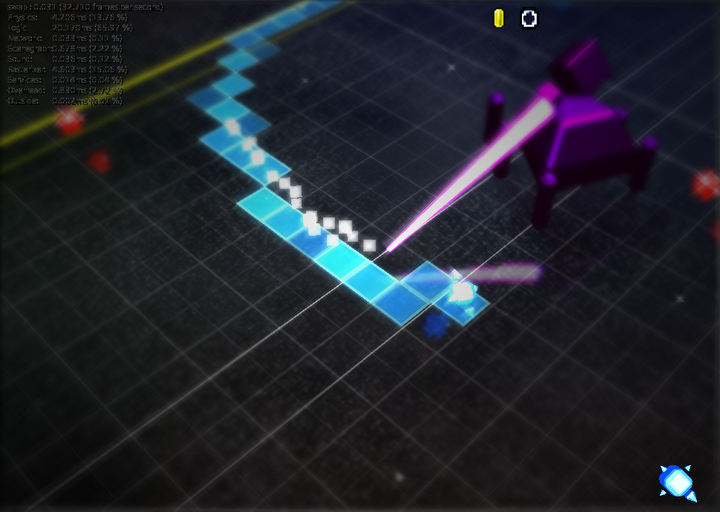 You can see more about this on my game development page at SolarLune Games.