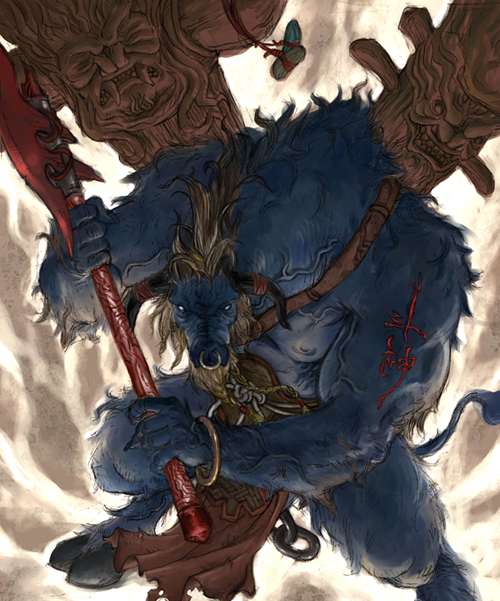 Don't Move the Tauren! is one of the greatest games ever made. Developed by LlamaGui, the Warcraft III mod is a construction of pure brilliance.
Before reading this article, I would highly recommend you first play Don't Move the Tauren!, especially with as many people as possible. Of course, you will need a copy of Warcraft III.
The title defines this game. "Don't Move the Tauren!" quite literally means, "if you move the Tauren you lose." Players are confused, "Wait, what? So, we don't move the Tauren? Is that it? Am I missing something?"
I don't know, are you? Beneath the blatancy is a psychologically confounding subtext. Even though the title is the directions, people still doubt the gameplay. Not that their doubt isn't justified. Because the rules for the game are so inanely simple, players wonder if, in fact, they are the rules at all.
And thus, what begins as a noobish state of confusion quickly becomes a war of mind games. Chat messages are flung back and forth, knowledgeable players using every trick possible to convince their opponents to do anything but not move their tauren. "Seriously, their is a win zone in the corner;" a savvy player might say, "run their without dying and you win. I just didn't want to be cheap because I've played before." It is a beautiful sight watching players unlearn everything the game has taught them, new players striving, even, to disbelieve a single rule, that, being so simple, so far-fetched, it couldn't possibly be the truth.

Don't Move the Tauren! continues to fascinate me today. The mod is a unique study in player behavior and the influence of peer interaction. Check it out if you have the means.
Image: "Tauren Chieftain" by Kunkka