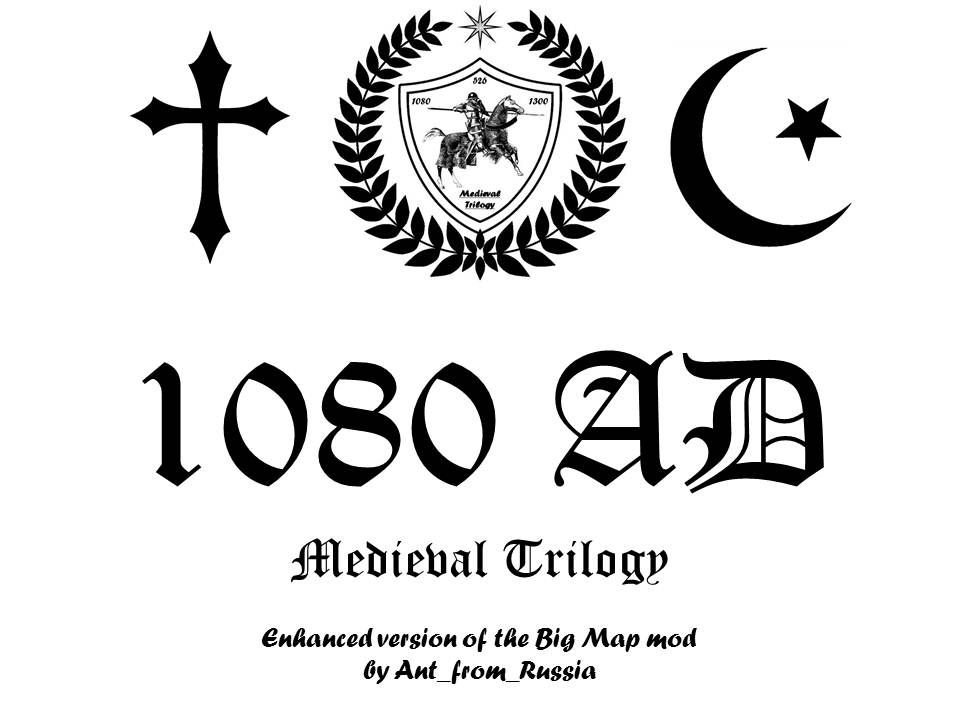 The most popular era of the Middle Ages. It was the time of knights, feudal armies and conflicts, Crusades, Mongol and Timurid invasions, the time of huge castles, religious wars and possible papal discommunication.
This period was well depicted in the official M2TW by the Creative Assembly, but I decided to enhance it partially: add some models and also 2 factions in the Middle East: Mesopotamia and Persia.
Factions
I guess, there's no sence in describing all factions while they are classic. Hence I'll only list them out:
England;
Scotland;
Holy Roman Empire;
France;
Denmark;
Milan;
Venice;
Papal States;
Sicily;
Spain;
Portugal;
Moors;
Egypt;
Mesopotamia;
Persia;
Turks;
Byzantium;
Hungary;
Poland;
Russia;
Mongols;
Timurids;
Aztecs;
Rebels.
In addition, here're some screenshots: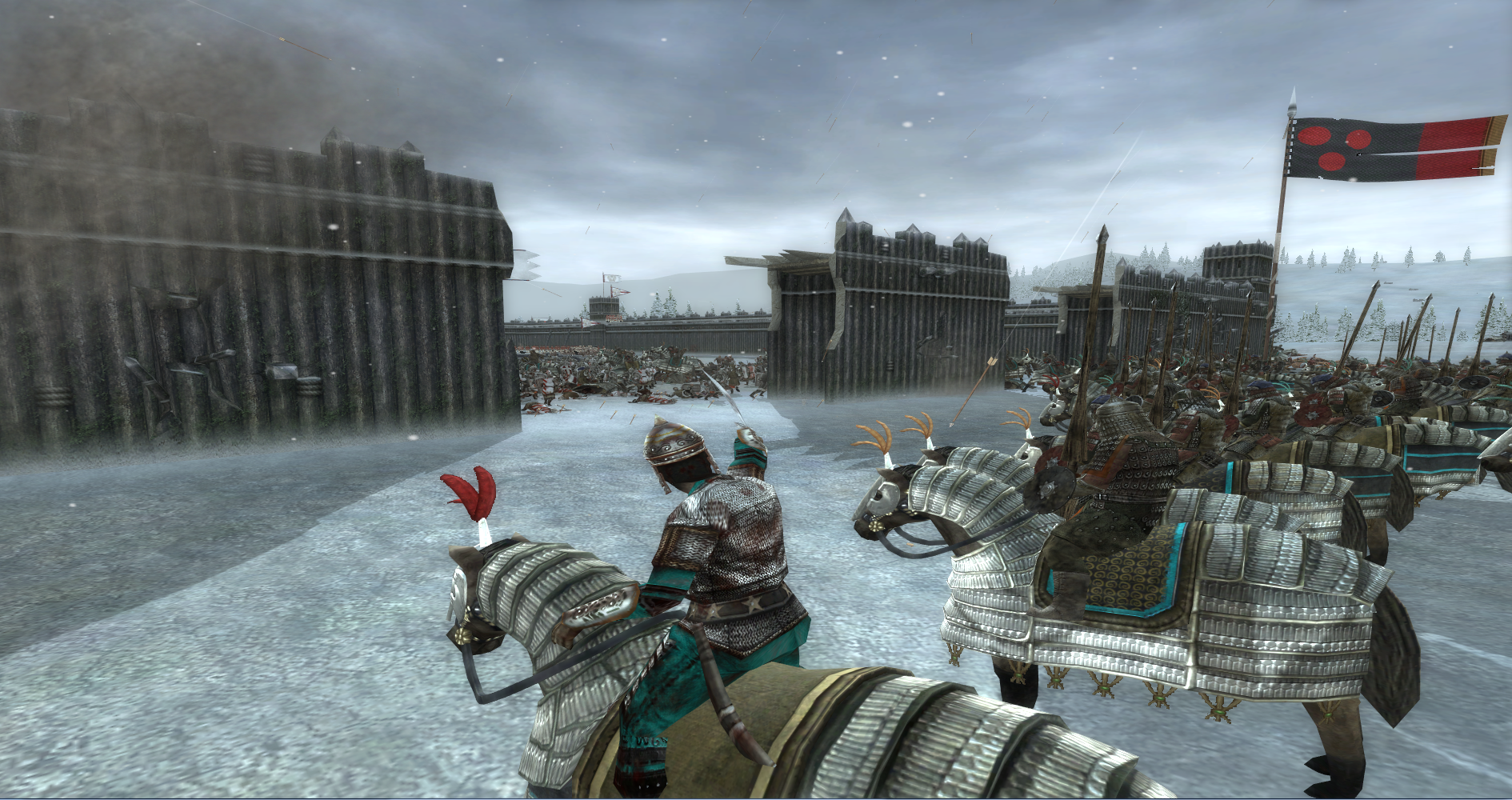 Fall of the Polish castle to the Timurid Horde.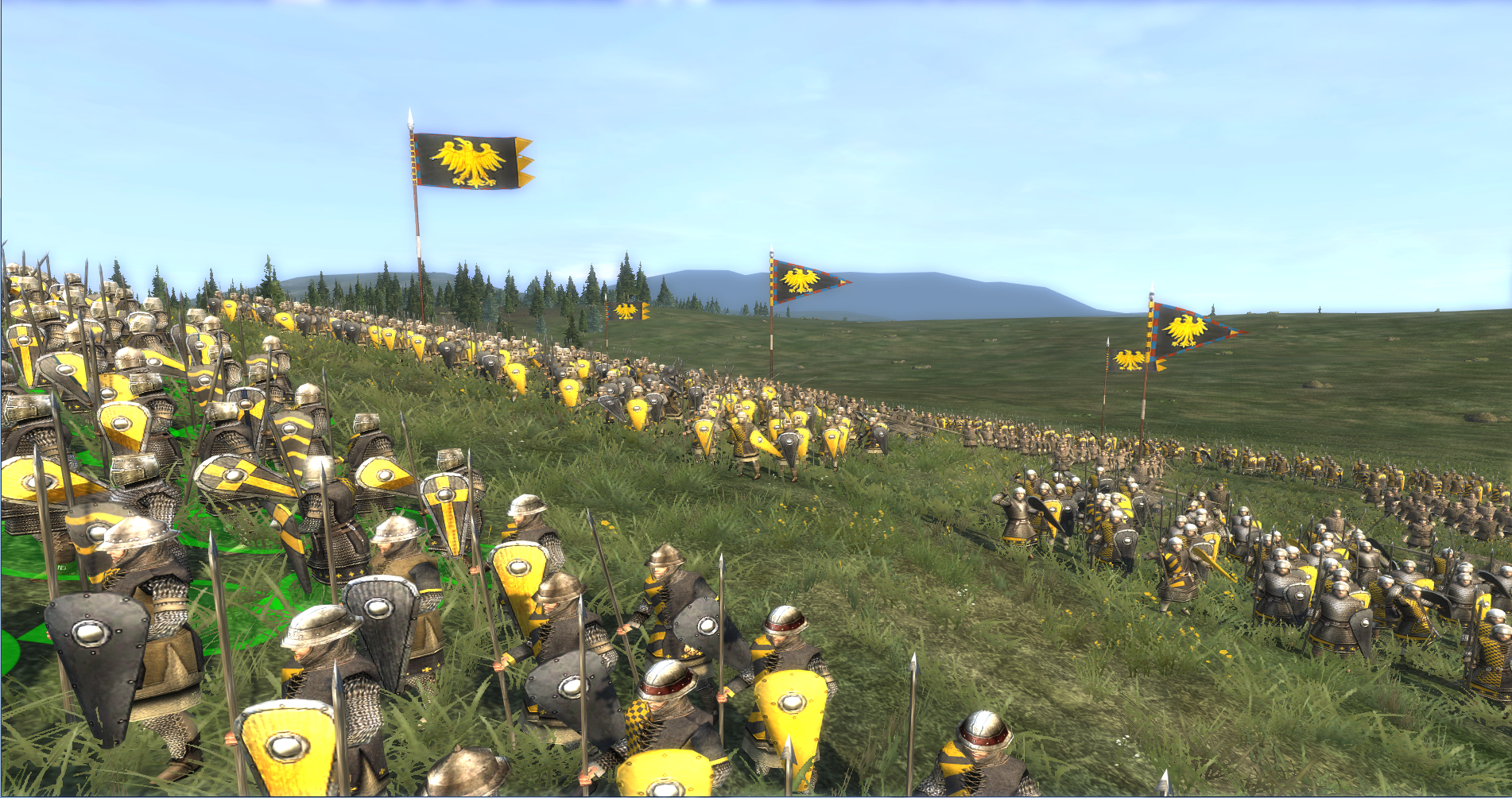 German spearmen variations.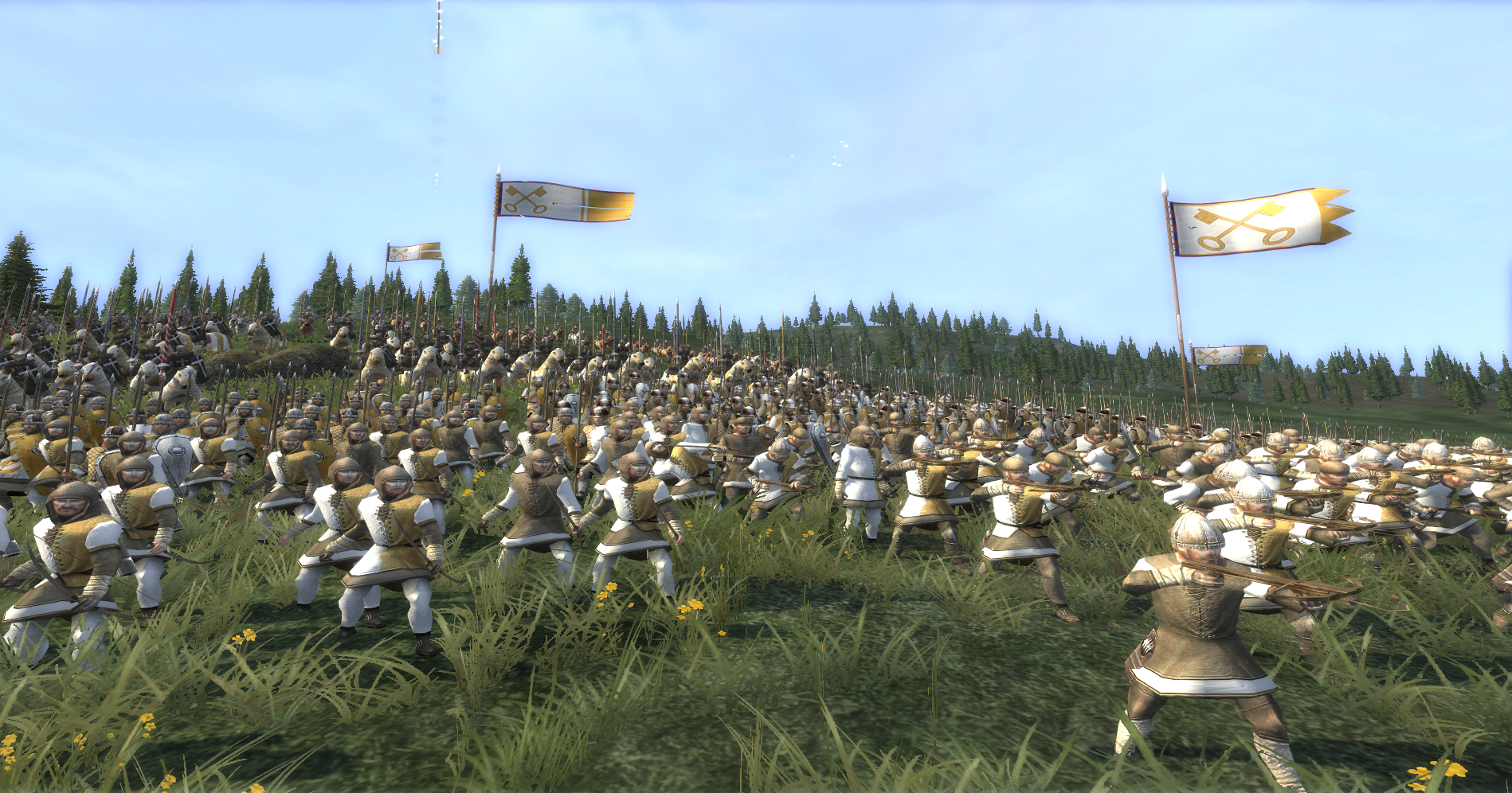 Papal infantry engage.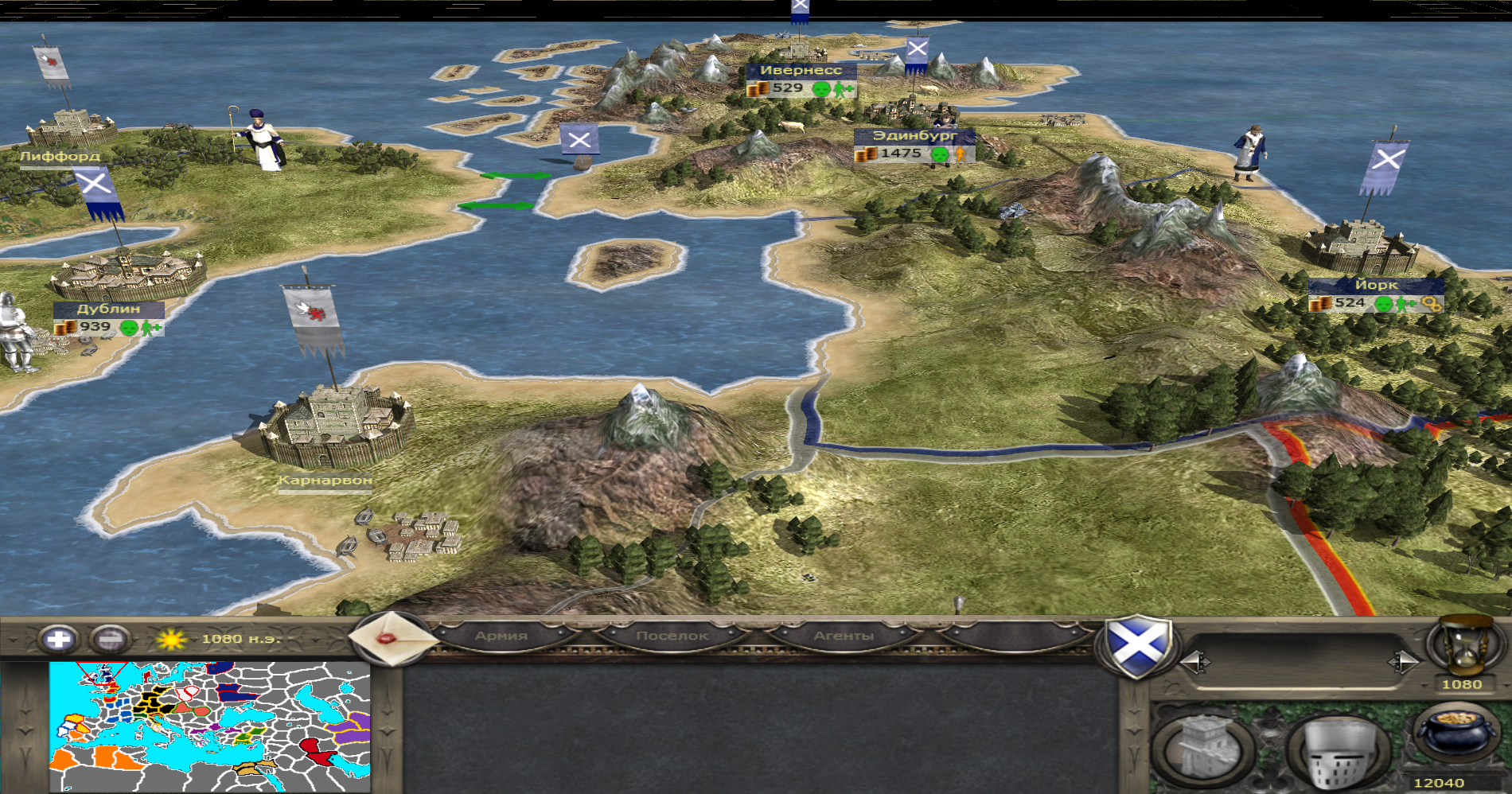 Scottish map after the first turn.