Who would you be surprised to see in the premier this 23rd?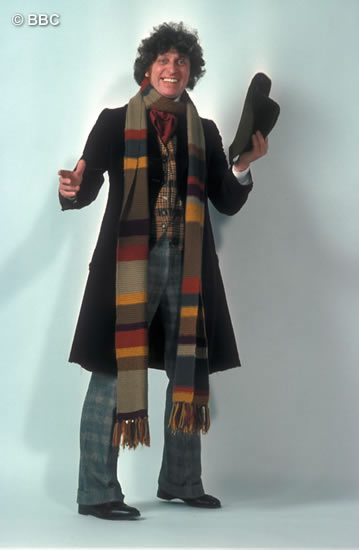 I was browsing giantfreakingrobot.com when I spotted this:
"The wily trickster in question is none other than Tom Baker, beloved by many for playing the be-scarfed Fourth Doctor from 1974 – 1981. The official word has been that The Day of the Doctor would feature only three incarnations of the Doctor: the most recent two — David Tennant and Matt Smith — and the mysterious Doctor played by John Hurt."...But then along comes Tom Baker, that cheeky bastard, and he tells The Huffington Post that "I am in the special. I'm not supposed to tell you that, but I tell you that very willingly and specifically; the BBC told me not to tell anybody but I'm telling you straightaway."
OMG. Would be awesome. Of course:
"he could just be yanking our respective chains. Hell, he could be yanking our chains at the request of executive producer Steven Moffat himself."
Soon, fellow whovians, very soon.