Now, after having sent out the first playable build of CLARK to the world of journalists and game bloggers, we are still not relaxing nor enjoying sun. Firstly there's just no sunshine to enjoy, secondly there are still two chapters waiting for us to be finished. We are discussing new puzzles and concepts for the leveldesign of the second chapter which will be the first that takes place outdoors, i.e on the surface of Mars!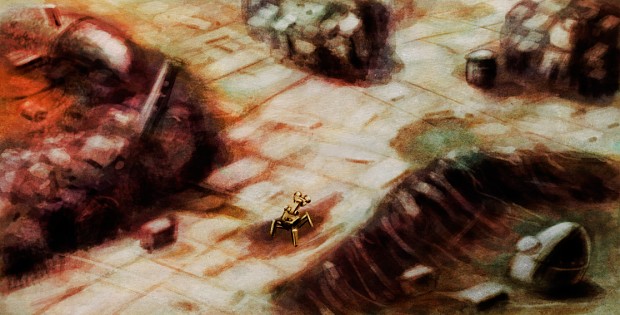 CLARK is divided into three chapters, the first one contains 10 levels and we have now released 9 of them in order to let journalists have a look at our game and to give them the opportunity to play CLARK and get to know our little robot and his chaotic world. We've already got some awesome reviews on our first press release of CLARK.
Pixabyte did a preview via youtube:
And Indiestatik wrote a comprehensive article:
"(…) If we're to base the strength of a puzzle game on its ability to present ideas to the player, and to then have them implement them in order to chase progression, CLARK scores high marks on my scale. There's nothing that feels obtuse or out of place, and there's a complexity that's gradually built up upon when combining each component of its puzzle design together. I'm not sure whether it was the game's accompanying narration or balanced gameplay (probably both) that kept me going, but at no point did I ever feel like I outstayed my welcome in any of the game's areas, and I still felt like the game was testing me enough to ensure it felt like I was earning my way forward (…)." (Chris Priestman, indiestatik.com) Read MORE.
We now have to finish level 10, the last level of chapter one. It serves as an interface between the first and the second chapter. Clark will fail to rescue his girlfriend Clara, a nuclear missile, which is transported to a trash cannon and shot to the wasteland. Clark needs to escape the evil guardians and has to follow her. This is the beginning of chapter 2.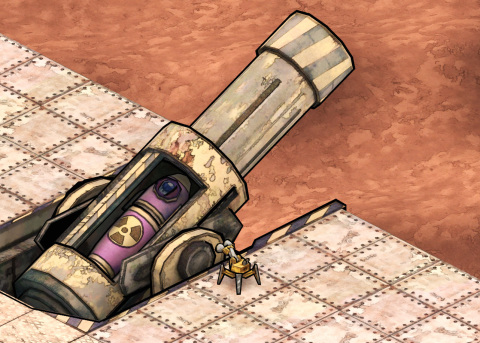 Working on the second chapter is not like inventing a whole new game but still it somehow feels like starting over new. We will introduce some new characters and reveal more of the plot. New game elements (additional box types, moving laser beams, transportation systems) will add new twists to our puzzles and new enemies will appear on the scene. To sum it up.. we are not even close to the final version of CLARK but we're really happy being able to share this process with you.