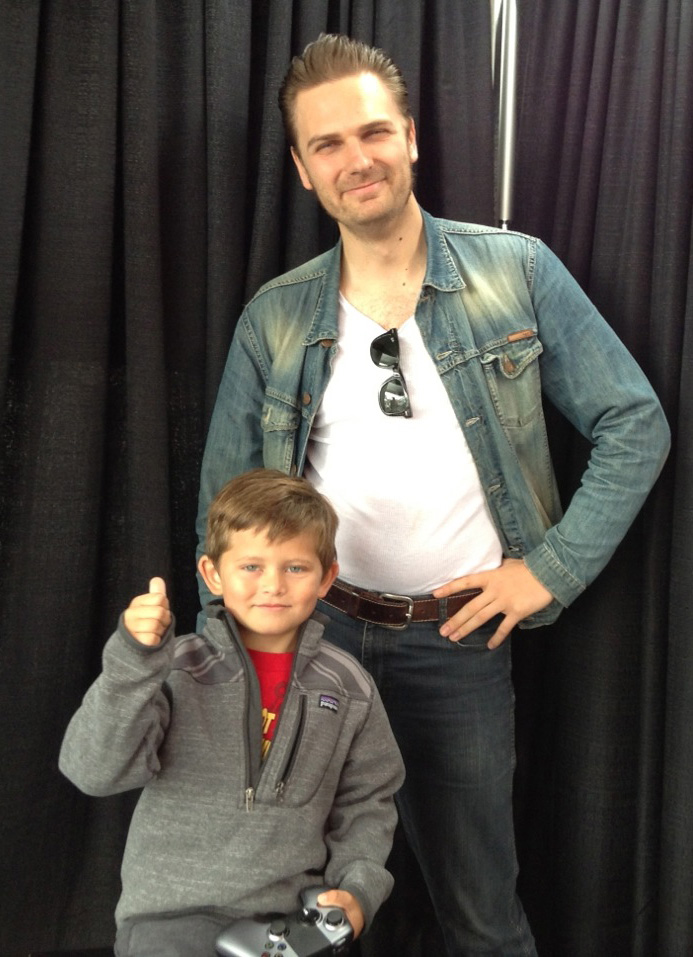 Hey guys,
the first images just got in. Our friend Linus was in Los Angeles during the E3 and managed to sneak in a couple of hours at OUYA's parking lot occupation party, short: OUYA park. There he presented CLARK, talked to gamers (see image ->) aswell as the guys and gals working on the kickstarted android console that will go into retail later this month.
CLARK was featured on a couple of pretty big banners all over the place and from what we hear from Linus, the feedback from the OUYA team and those who gave it a try and played it at one of the bis screens there was very positive.
So, after we feared that CLARK would not be shown at all (the was a bit of a communication issue with the OUYA team; one can imagine that they were all pretty stressed out because of the E3) it all turned out to be fine.
Well, ... we could have thought of printing some flyers though ...