Quillfish has been one of the larger updates for Claiming Xodius. One of the major parts of this update was making the elements of the characters and monsters have a greater effect on game play. Characters and Monsters now have weaknesses and resistances and can do more damage when wielding their own element. Fire types have stronger fireaballs; Earth takes more damage from water; A metal elemental can do more damage with a metal sword.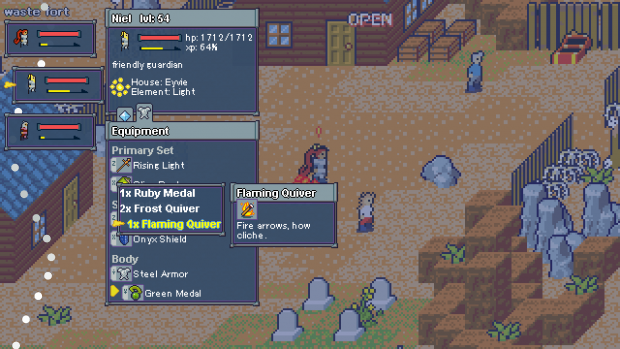 Party menu screen: light elemental equipping the flaming quiver)
Quillfish also brings many more recipes. Some recipes require certain tools or books. For example: if the player has a faerie wand, they can use captured fae to make healing items. Also the crystal pick can be used to break down shards and power stones.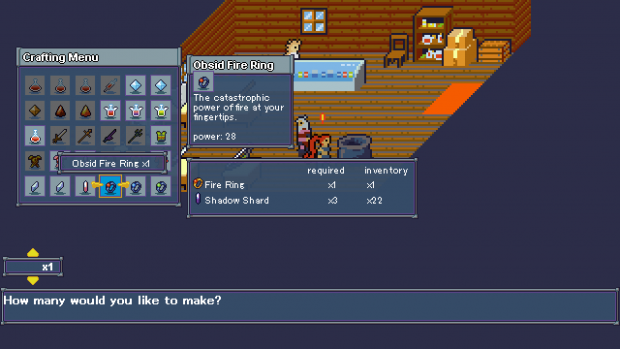 (crafting menu screen)