Welcome to the City17: Episode 1 September update! This month's going to be a short and sweet update, instead of the usual 3 day updates, but we at Team Gear feel that we've packed plenty of great new info and features into this update.
---
The Options Menu
Will City17 set your video card on fire? Probably. Since we first began working on the coding aspect of City17, we've been continually making engine optimizations and adding options to disable our frame-rate lowering improvements in an attempt to not set your video card on fire, or you. So, we've implemented a state of the art Options Menu.
With Tabs, and Organization!
Through the tabs within the menu players can lower some of the various things we've added to the engine for more performance. The menu also holds controls to FaceAPI, and the Maxsi Distribution system.
---
Nothing more need be said. Just keep in mind, the map featured in these screen shots is old, and was cut out long ago.
---
This is a video we set up to show off our projected texture enhancements, such as adjustable shadow blur amounts, and parenting. The video also demonstrates our new and improved water particles, which actually send up individual droplets of water, each of which make their own ripples. It's really quite amazing to view in motion.
---
Projected Texture Performance Enhancements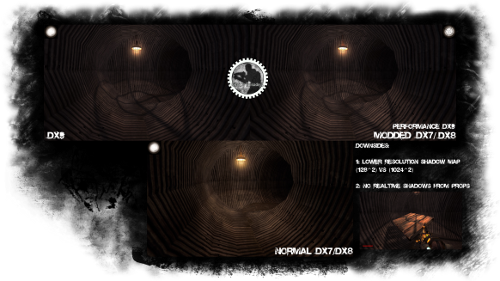 Projected textures now have an option to use pre-rendered shadows instead of rendering them in real time, allowing for DX7,8, and performance conscious 9 users to increase their framerates, while still retaining most features.
---
Projected Texture Based Muzzle Flashes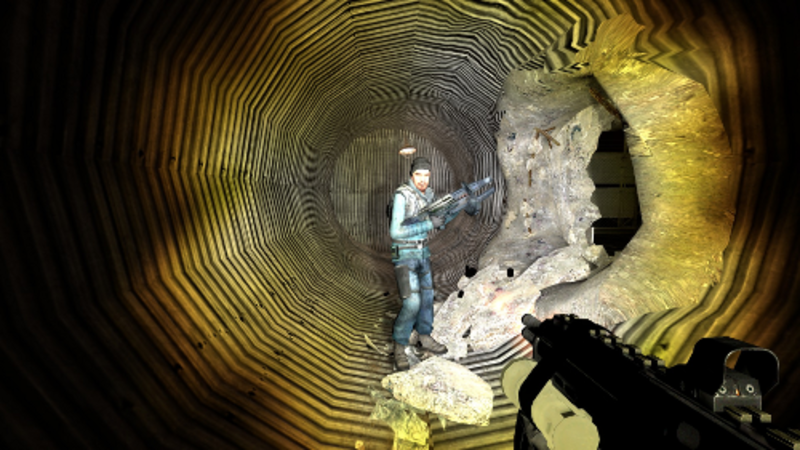 Much like Valve's Left 4 Dead, City17: Episode 1 now has muzzle flash lighting that casts real time shadows, giving a more cinematic feeling to the game. The light's intensity dynamically adjusts between indoor environments and outdoor environments.
---
City17: Episode 1 Wallpapers
These come in bitmap format at a resolution of 1920x1080. That's 5MB of raw, uncompressed awesome per wallpaper image.
---
That's it!
And that's it for this month! Catch us on PlanetPhillip within the week for some awesome exclusive media.
Also follow us on Twitter, were we sorta normally update! (Only on days that we can muster the strength in our index fingers)