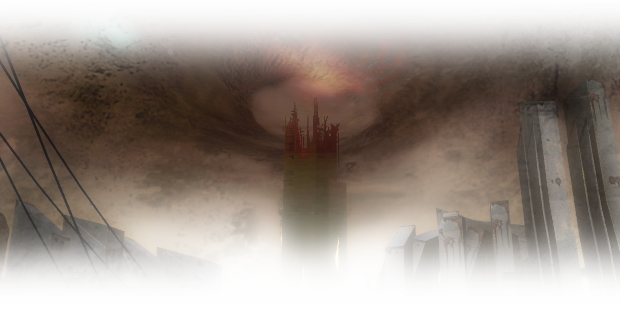 Contest Winners!
December 31st marked the beginning of our Suggest-and-Idea Contest. Today, the contest ends and we have the winners! Winners will not only receive some free mouse pads, but get a chance to see their ideas in-game in it's full glory! It was a tough competition as we had over 40 crazy awesome ideas to judge, but the winners have finally been chosen. While we wish everyone could win, those that didn't still might see their ideas in-game!
1st Place: 'Rob :D', for the following suggestion:
"You're inside an apartment building (which i'm going to assume will happen, knowing the architecture of City 17 from the HL2 series) and as you walk down one of the corridors you see a Rebel greet you from down the hall. A Strider than smashes the wall down with its head and makes its strange 'whale style' call, the Rebel screams out and then gets impaled by the Strider's leg and then dragged out of the massive gaping hole in the side of the building."
This is just one of many excellent suggestions from Rob, and the chances are we're going to end up using all of them. Keep the suggestions coming Rob, and enjoy your mousepad. We'll be sending you a pre-release copy of City17 very soon!
2nd Place: 'Graham Gruber', for the following suggestion:
"Towards the end of Episode 1, Barney hints in his conversation with Gordon and Alyx that Civil Protection are abandoning their posts in City 17. My idea is that at some point in the mod/story, the player comes across Combine Soldiers executing/fighting CP remnants in the city. The Overwatch isn't happy with their Police force disobeying orders and jumping ship, so they end up killing any they see."
We picked Graham's suggestion because it gives us an aspect of the Combine that we've yet to see, and lets us play with the emotions of our rebel characters. For those unfamiliar with HL2's story, Metropolice are not trans-human like the Soldiers are, but are instead citizen workers, who are rewarded with better food and housing. The act of Metropolice being killed execution style would get any rebel worked up. They are a fellow human being, after all. Overall, great idea Graham! We'll be sending you your City17 mouse pad real soon.
3rd Place: 'Kevin Horwitz', for the following suggestions:
"-I would suggest adding more of a variety of "bosses", or just enemies that take cooperation to kill, like the Antilion Guard.
-It's always a thrill to play in a very hostile, fast paced surroundings where it's heavily battered with awesome effects that provides a very adrenaline-pumped feeling."
We chose Kevin's suggestions for two reasons. One, we were already in the process of implementing these before he sent them, and two, they both add more variety to gameplay. Aside those, he made some very good characters suggestions we'll be sure to use. Check your mail often, your mousepad is on the way.
Honorable Mention: 'Nick Anderson', for the following snippet:
"...When it seems like all is calm, a headcrab missile comes thrashing down on the APC, completely destroying it...."
A lot of us in Gear really liked the idea of a vehicle being taken out via headcrab canister, and while you won't win anything for your suggestion, you'll be able to see it in it's full glory in-game when City17 releases in the first or second quarter of 2010.
Congratulations to all three of our Winners!
---
Novint Falcon Support

See that monkey there? He's smiling because he just got to play City17: Episode 1 with a Novint Falcon controller, one of if not the most innovative game controller available. Our new Novint Falcon support is thanks to the wonderful guys at Novint Technologies, who were kind enough to send us the source code for their existing Novint Falcon implementation into the Source Engine.
For those of you unfamiliar with the Novint Falcon, it's a '3D touch' controller that features a sort of force feedback. With the Novint, you're given a sense of touch with your games that would be otherwise impossible. Every gunshot, footstep, bullet impact, explosion, and bump in the road can be felt with the Novint. Talk about an immersive way to play your favorite games! You can watch the short video below if you would like to learn more about the Novint Falcon controller.
For those of you who enjoyed our earlier news posts about our FaceAPI Head Tracking; yes, you can use FaceAPI and the Novint Falcon at the same time.
---
Heads Up Display
The HUD has been heavily modified for City17. Being a Rebel means not having a high-tech HEV suit to display important information for you, so we've created an all new HUD with similar design elements to Half-Life 2's. The player now sees a health bar, rather than numbers. This brand new health bar will also flash red when you're low on health to give you reminder that you need to find a health kit before jumping into battle. The stamina bar has been completely removed. In City 17, stamina will be shown through cinematic first person camera movements and sound queues. The flashlight bar has also been removed as players will no longer have to rely on the HEV suit to power their flashlight, allowing it to stay on as long as it is needed. Our new HUD also animates to fade out objects, such as secondary ammo, when the player doesn't need them. With this, we've created a streamlined HUD with minimal obstructions to player view, while also keeping true to the 'rebel' art style.
---
We've finished a few new tracks over the past few weeks specifically for ambient scenes along with a new music system. Since the music in the game needs to match everything from ambiance to dramatic action sequences, we've created a whole new dynamic music system using FMOD Ex. FMOD is an open source sound system used by popular games such as Crysis, the Call of Duty series, and Unreal Tournament 3. With FMOD, we're able to support a wide range of audio features, such as cross fading, without all of the limitations the original sound system in the Source Engine had. With FMOD, we can play a much larger assortment of audio formats, at much higher bitrates, and with larger file sizes, which means you'll be able to hear Half-Life 2's and our music in it's full uncompressed glory in City17.
To make use of this new sound system, we've created a new method for playing music, which allows us to play a large assortment of music depending on the current level of combat. As the combat heats up, the music will get tenser and quicker in pace, and as combat slows down our music will mellow to a slow and calm tune.
---
Thats it for this update! Once again, congratulations to all the winners, and check your emails for details on your mouse pads!