This is a repost from City of Steam Design Dev Journals
Greetings, lifelong fans of City of Steam!
In this journal, we'd like to take a step back in time… a time when some of you older fans and retro-gamers have experienced and enjoyed the very first version of City of Steam, the immensely popular text-based game we all know and love from back in the 80's.
Who could forget the classic first lines…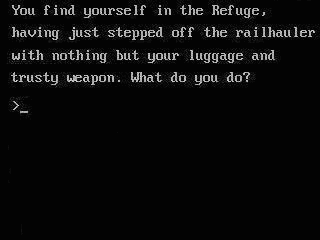 ity of Steam Quest (a.k.a. "CoS Quest", or "Text of Steam"): Ah, that brings back so many memories…
Not long after that, during the early 90's, games got a nice graphical facelift and we followed along into the 16-bit era. Unfortunately, "City of Steam Quest II" fell into obscurity as the console craze clambered for 64-bit systems. Finding a working cartridge of CoS Quest II nowadays is next to impossible. The only known functioning copy is safely stored in Dave's personal vault.
With his permission (and strict supervision…), we got the chance to play a bit (and snapped a picture to share with you!).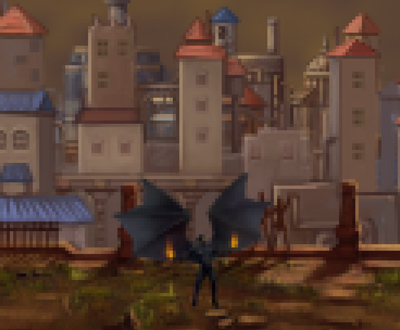 CoS Quest II (a.k.a. "Pixels of Steam"): Probably our best work you'll never see…
We then decided to try something completely different. Honestly thinking FMV games would catch on and be the next big thing, we made CoS Quest IV. What we shouldn't have done is think we'd save money by using ourselves as main characters… To say the least, it didn't turn out so well.
We know the most loyal among you still trudged through the game in spite of yourselves, giving us rave reviews (despite being disowned by your friends for it), and for that we are grateful… but we could have done so much better had we just done a proper game. I mean, just look at this scene: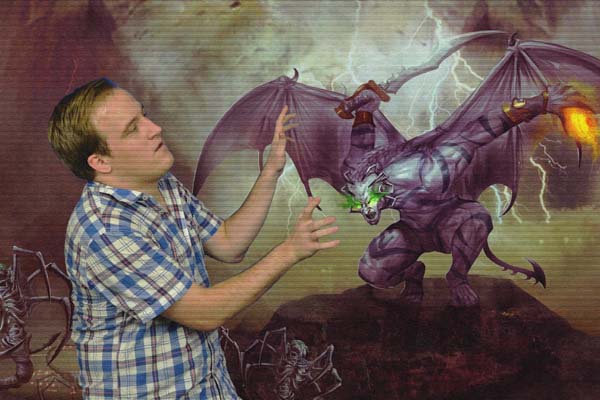 CoS Quest IV (a.k.a. "Full Motion of Steam"): Just…. Awful… Yeah, real convincing, there, Andrew
So what about CoS Quest 3 you may ask…? No. You don't get to ask.
We don't talk about CoS Quest 3.
Ever.
(We don't even give it the benefit of a fancy "III"… no really, screw that game)
Ok, yeah, none of that actually happened (had you going for a while there, didn't we?). City of Steam (the MMORPG) is indeed our first game, but it did go through several iterations of its own. You may have heard about the New Epoch roleplaying books and how the first version of City of Steam was more of a turn-based hybrid, for example.
But, not unlike the barrel breaking minigame, we had to test several other aspects of the game in order to have the right pieces for the big picture. And, lucky for us, this is another gem we dug up somewhere that brought us back to the early days of development. So, want to see an actual old version of the game, what CoS was like back in 2009? We give you: "Hamlet of Steam"!
Instructions:
- WASD to move
- Move mouse to move camera
- Right-click to enable fullscreen
Cityofsteam.com" target="_blank"> Cityofsteam.com (Check out the Unity Project via this link)
Now that you've played around a bit, did you fall endlessly off an edge yet? If you did and wonder where the "reset" button is… just remember, you do know all you need to do is refresh your browser, right? Hah!
Enjoy your playthrough? Want to know more about this old game version and how it came to be? Ask a dev in the Forum!
- City of Steam Dev Team