This is a repost from City of Steam Content Dev Journal

Well here we are. At the last dev journal entry for the 9 main races (yes Rune, we'll talk more about a certain other race once it is actually out). And what a race to choose as last (but definitely not least): Rivens.
Rivens are lithe, fragile, slim and beautiful by any racial standards. They have light blond, brown or red silky hair and their skin is fair to tanned, generally hairless for both men and women (ooh, smooth). Their ears are long and pointed and they have wide, open, color-rich eyes of all hues. They always appear to be in the peak of their youth, and are energetic and lively well into old age.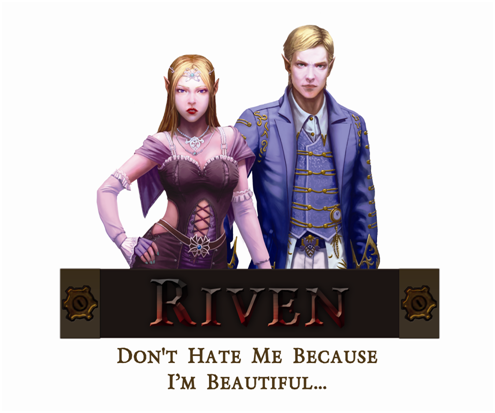 Makes you wonder how they actually mean that… (They probably still find some enjoyment in your hate anyway)
They are an elven race of elegant, compelling creatures that situate themselves in positions of influence and government. They seek a lavish lifestyle filled with decadence and coerce even their blood relatives to compete for adoration and esteem. Granted, not every single one of them ends up in such positions, but enough them do that most rivens get a reputation for being highly influential noble elites.
Although Rith is their ancestral homeland, riven households are most common near the seats of powerful governments. Their mansions are glamorous and opulent, though rather basic in architectural design. Riven noble families have complex hierarchal structures and fierce inter-family competition. Fanciful banquets, theater productions and redecoration splurges are all part of the dangerous game of politics that riven lords and ladies play.
About the greatest dishonor a riven can experience is having its House's charter revoked. Since many Houses have been around for hundreds upon hundreds of years, this is a big deal, and rivens who are born into so-called "fallen" Houses aren't even supposed to mention their heritage in polite company. This is why you might sometimes encounter a riven in a less-than-noble profession, like innkeeping or serving other rivens of higher status.
Extendable Lifespans
So why do rivens actively engage in political maneuvers so much? There is more to it than just some over-stereotyped lust for power; and it's a very compelling source of motivation indeed…
Rivens actually have a fairly short lifespan, even by human standards. A riven only lives for around 50 years (this in part can make them rather heedless to long-term consequences). However, this is a way to extend one's lifespan if their contributions to the riven people are deemed worthy by house lords: elixirs of immortality.
Drinking an elixir not only extends life by thirty years, it grants the vibrance and energy of new youth—it magically energizes the drinker. There are rumors floating around about what an elixir might do to members of other races, but no formal studies nor research have been made to find out. The secret of preparing these elixirs is so well concealed, even the lords themselves do not know how to distill it. Whoever makes them wishes to remain unknown…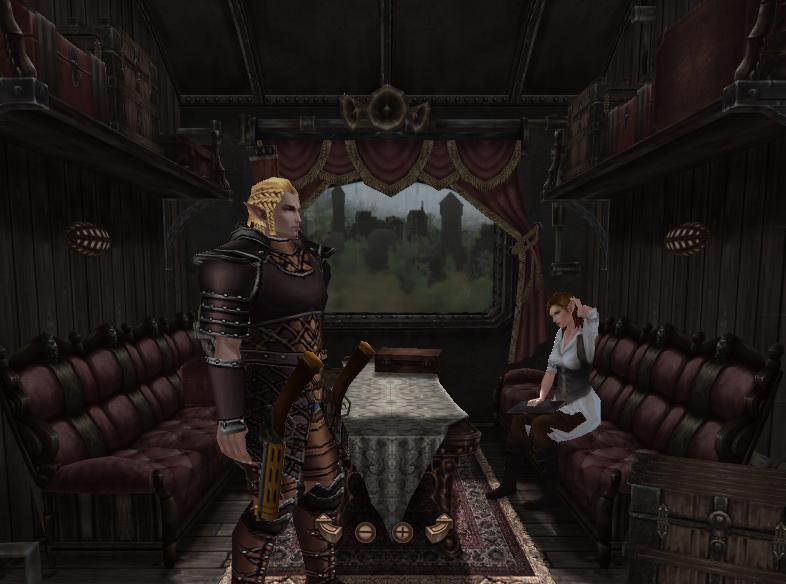 Do you ever put that book down, Ephriel?
An interesting mix really, how rivens got the passion and charisma, where draug got the longevity and genius… Hard to believe they stem from the same roots.
As usually, be sure to share your thoughts on the Forum!
- City of Steam Dev Team