We at Mechanist Games are excited to announce the arrival of the brand new CoS Beta Collaborator Packs, heralding the Beta Test just around the corner (finalized DATES announced here), with heaps of extras within. Here is your chance to support City of Steam, giving us enough caffeinated power to sprint headlong to the test, while still getting yourselves great extras that include:
- Electrum: gratuitous amount of Electrum! Alpha Collaborator Pack purchasers may have noticed a tenfold increase in the Electrum purchased with each Beta pack… Well, you see, Nexus have suffered a recent period of INFLATION! But don't panic! The increase was made for balancing purposes and more flexibility with pricing. Those who already had Alpha Collaborator Packs will have their Electrum adjusted likewise (Note: Any Electrum purchased from Alpha Packs that was spent during Alpha has been returned to you). For example, if you had 100 Electrum in your account, now it should be at 1000 Electrum instead. This change only affects the pricing of items in-game, and not real monetary value, so no one loses out (nor gains) any buying power from this change. You still get to feel like you're benefiting from Nexus' inflationary economy, though!
- Name Reservation: Concerned your favorite character name might be snatched before you do? Purchase any of the Collaborator Packs and you'll be able to reserve it for your own use before the server opens!
- Supporter Forum Title: It's what gives you that warm tingly feeling inside.
- In-game Crown & In-game Name Color for Benefactors and above: These are what really make you stand out from the crowds!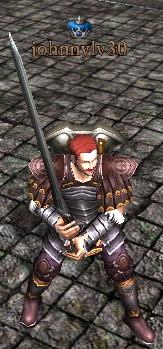 - (Chance for) Early Beta Testing: There's a chance that we will need some testing done ahead of official release and those who have purchased a Collaborator Pack will be called upon to come and playtest before everyone else.
- Heaps of Other Awesome extras!
Paragon-level Collaborator Packs will also be entitled to:
- Design your own item
- Get a custom forum avatar
- Personal pre-Beta guided tour with one of the devs!
- A CoS poster autographed by all the devs!
- Name on the Founders of Nexus statue!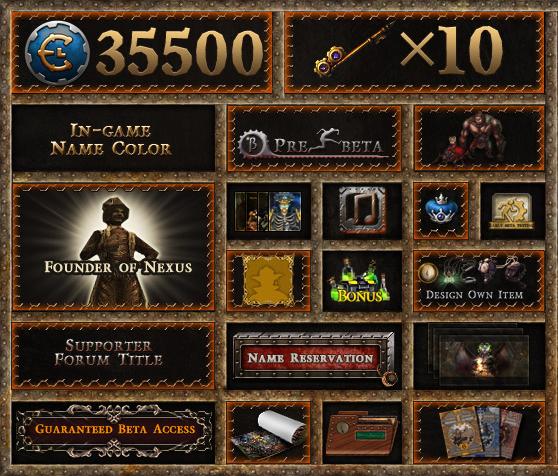 Also, as thanks to our early supporters, those with Alpha Collaborator Packs will be updated to their equivalent Beta Pack level. That is, Alpha Pack buyers will get all the new pack stuff for free! (Must be because we love you or something…) So, remember to go reserve those character names ASAP. (The function is not quite ready yet, but we'll keep you posted as soon as it goes up!)
The next really exciting thing is you have to check out our STEAM-o-Meter! The more support and contribution we get the more we can get done for you for Closed Beta and Open Beta!
Be sure to check those Packs out!
- City of Steam Dev Team