City17, along with Altered Transmission will be the first mods to ultilize the Maxsi Distribution system. The distribution system works in many ways, similar to Steam, but designed for the modding community, and content delivery for custom content creators.
Automatic Updates
One of the major points about this installer, is it allows you to automaticaly update any content you wish have updated. All the end user has to do is just re-run the installer they already downloaded!
Stats


Stats also help power your decision on what kinds of advertising works good for your content, and how the rate of downloads go over time. (These are stats from another map system test. Not City17)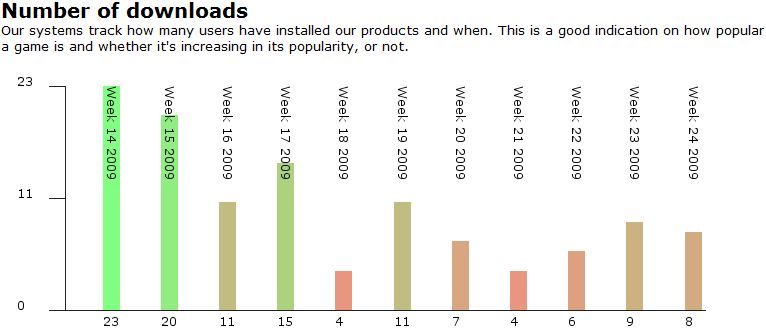 Bug Tracking

The system can also let you know how many players have made it to a certain point within your mod. Did they quit early? Have some of them installed it but never played it? Are players loosing in a specific map more than often then they should be?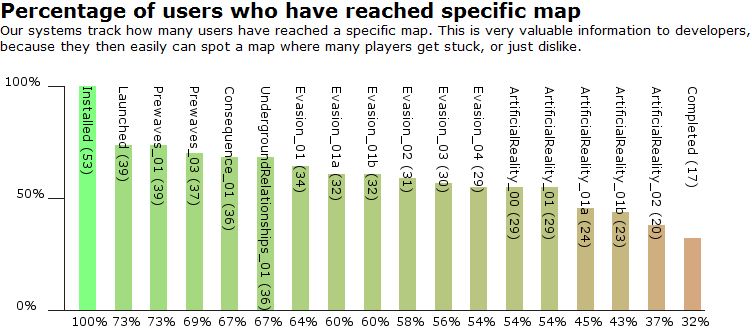 This info can also be used later, to help you find out if players are crashing. Amongst the other things, are Feedback, Download number information, and screenshots. All of which to help you further in releasing your content, and too see what players think of it. The system itself hasn't been finalised, and many, many more features will be added throughout it's history up to it's first release.
We've already released something earlier on the system. You can check it out in action here.