NOTICE
The Circle of Eight modpack has been upgraded to version 8.1.0. Please see download links below.
***
After ten long years, the Circle of Eight is pleased to present the 'final' version of our modpack - Circle of Eight Modpack Version 8. This release falls ten years to the day after the release of The Temple of Elemental Evil in North America. It is the culmination of years of dedicated work from literally dozens of contributors, and it serves as testimony to the enduring passion for quality turn-based strategy games in the modern era.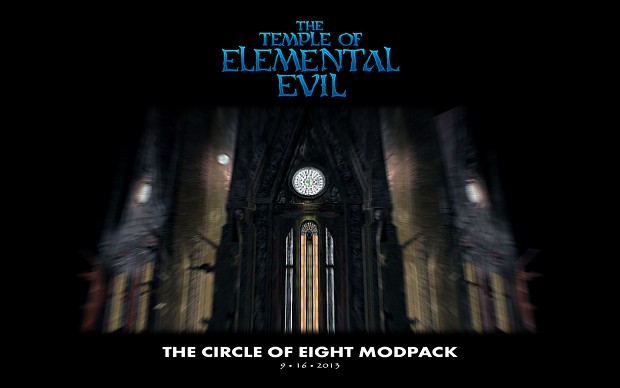 As usual, the modpack comes in standard and new content editions. You can download the standard (left) and new content (right) versions below.

Please see the included release notes for a comprehensive changelog, or visit www.co8.org..
***

The Circle of Eight would like to sincerely thank Troika Games and all its employees for ten years of enjoyment, entertainment, enlightenment, amusement, frustration, and ultimately triumph. We only hope that the modpack brings ToEE a bit closer to what you had wanted it to be from the start.
To everyone else, thank you for playing. And as usual, we sincerely hope that you enjoy this final edition of The Circle of Eight Modpack.

- The Circle of Eight Team