The Circle of Eight is pleased to present some significant user interface texture and font upgrades as well as various optimizations and bugfixes for our version 7.6.0 releases. You can download the standard (left) and new content (right) versions below.
CHANGELOG
GENERAL
Implemented half of user interface overhaul: higher quality background textures on many interfaces and larger, more stylish Priory font.
Repathnoded following maps for strict grid: Hickory Branch exterior, Quarry exterior, Verbobonc Exterior, Verbobonc City Hall, Welkwood Bog Exterior, Water Node, Hommlet Exterior and WotGS, Moathouse Exterior, Temple Interior, Temple Entrance, Temple House, Temple Tower, Coliseum, Emridy Meadows, Imeryds Run, Moathouse Cave Exit, Nulb Exterior, Random Forest, Random Forest Road, Random Riverside, Random Riverside Road, Random Scrub, Random Scrub Road, Temple Deserted Farm.
Fixed worldmap issue with 'travel immediately to -' dialogues.
Removed hand crossbow proto.
Deactivated all hand crossbow-related feats.
Adjusted positional audio for dynamic effects to be suitable for 1680 x 1050 (max supported) resolution.
Reverted Spiritual Weapon fix due to related CTDs.
Made Rannos and Gremag, Lareth, Skole, Ah Fong, and the Gnarley Forest witch fences.
HOMMLET
Repopulated Nira Melubb and Jaroo's chest contents as per the module and flagged them as stolen so that only fences will buy them from you.
Flagged Black Jay's wife's ring as stolen that only fences buy it and not decent, law-abiding vendors.
Eliminated repeat barter dialog for Rannos, Gremag, and Calmert.
Added Burne, Rufus, and Kenter Nevets as NPCs who can give the Clear the Moathouse quest and refined Terjon and Jaroo's routines.
MOATHOUSE
Replaced Lareth's club of striking with a new one as the old one lost its ability to set charges.
NULB
Added scripting failsafes so that Nulb ambush spawner doesn't enter or remain in combat.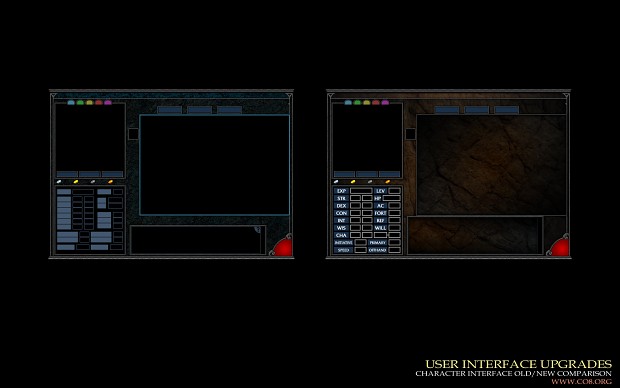 HICKORY BRANCH (NC)
Fixed faction issue with Hickory Branch dire bear.
MOATHOUSE RESPAWN (NC)
Replaced immune undead in Moathouse Respawn courtyard and gnoll area.
VERBOBONC (NC)
Made Verbobonc not available until after Zuggtmoy is dealt with.
Updated Verbobonc night map graphics.
Upgraded Verbobonc river water textures to appear more still and reflective.
Updated and customized Verbobonc signage.
Upgraded Verbobonc exterior dynamic ambient audio.
Fixed bug where Verbobonc Merchant's Row west shop art would not appear at night.
Fixed bug where Panathaes would not be removed from party when turned in to Captain Abiram upon completion of sewers quest if he was not guilty.
Removed Boroquin and Rakham from Verbobonc citizen faction so that citizens don't get mad if you cast spells on them.
WAR OF THE GOLDEN SKULL (NC)
Moved WotGS plot activation delivery to Wilfrick in Verbobonc.
Added fog of war to Hommlet exterior for War of the Golden Skull to hopefully reduce animation-related lag.
Reduced War of the Golden Skull reward items to +2.
Fixed bug where Bing would stay at the leatherworker's shop during WotGS.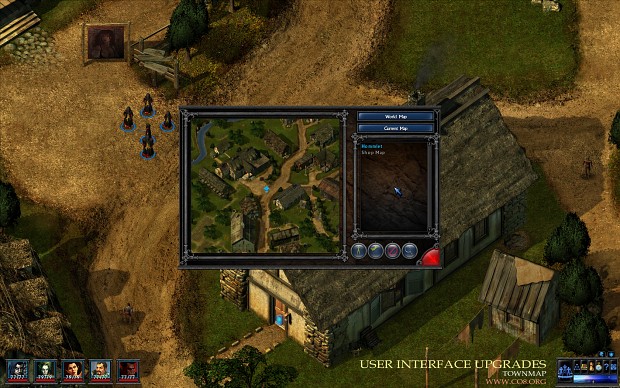 We sincerely hope that you enjoy this edition of The Circle of Eight Modpack.
- The Circle of Eight Team