Hi all, welcome to Ciel Fledge dev diary #3!
Since we only start making the game indiedb page after we already make 2 devlog entries on our website, I I apologize if we starting with devlog #3 here instead of with #1 and #2 first.
Anyway if you want to read the first and second devlog entry, you can read it here:
Ciel Devlog #2: Boneless Chicken Avocado
My Introduction

Hello guys/girls, Rikuo Tanaka here!
Who? You know, the guy that suddenly shows up on the website About page?
Without any announcements?
...No? Ok.
Anyways, I work as a programmer here at Studio Namaapa, and I have been working at Ciel Fledge since the development began. It is unusual for a small development team to have 2 programmers instead of just one,
but hey, we're doing it.
I joined Studio Namaapa back in 2014, after Nusakana has been released (wow, almost 3 years already...).
As I'm writing this, I'm at my last year of college, currently studying for mid term exam (wish me luck).
Technical Stuffs

One of my works for Ciel Fledge consists of managing the parameters for the Actvities in the game.
Basically I have to convert a bunch of numbers (statistics, if you will), into lines of code.
And there are many ways to do this, but sometimes I just can't decide which one to use, for convenience sake.
This is why I would try different methods just to see which one works best, especially since the structure of the
Activities keep changing throughout the development lifespan.
It is frustrating sometimes, but hey, it's good experience.
Another work of mine is connected to the User Interface of the Menus, but I will talk about those in my next devlog.
Game Progress!

Enough about me and coding stuffs, I'm sure all of you want to know more about the Ciel's development! Well, progress has been steady, mostly to replace the old designs with the new ones, and then some.
You have already seen the revamped Schedule Menu 2 weeks ago, so I'm showing you some new stuff, starting with the Child Status Menu!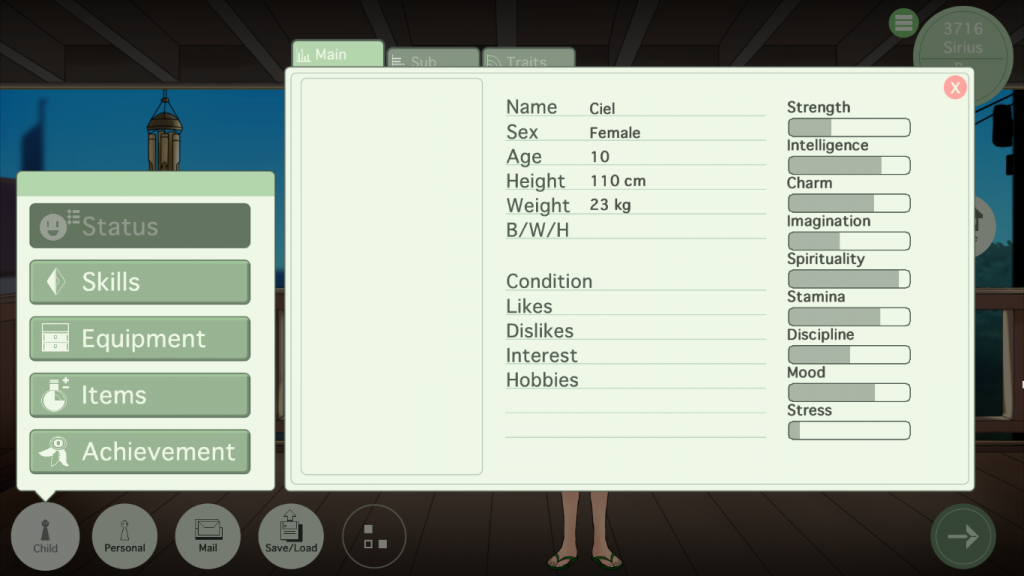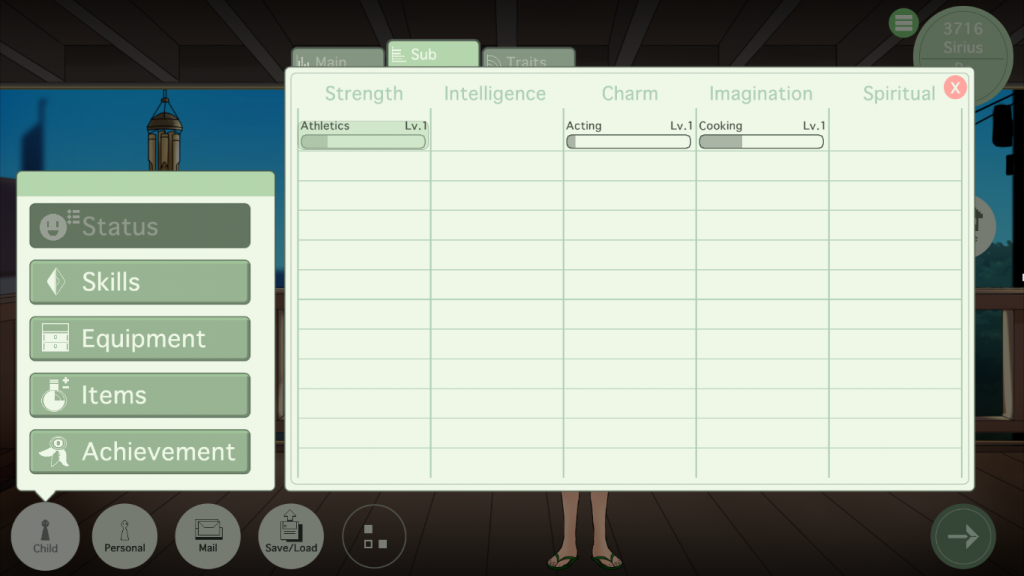 The Child Status Menu can be accessed through the Child Menu.
In this menu, you can keep track of your child's statuses and skills, so you can plan the strategy for the next week better!
Of course, depending on which activities you choose in the Schedule Menu, certain statuses and skills can increase or decrease.
So choose your activities wisely!
There is also a Traits Menu, but we will get to those later when it's ready.
The Development Team have also received some feedback regarding the Schedule Menu, so lo and behold!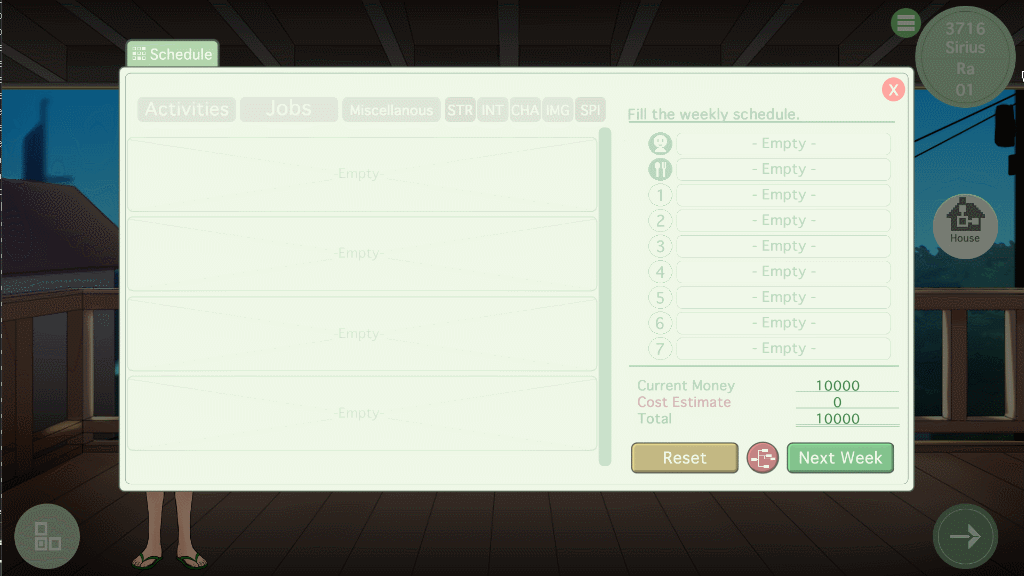 Now the empty entries blink when you first open the Schedule Menu! Makes you want to click them, right?
It's not much, but it is the little things like this that counts in the long run.
And I guess that is enough from me for today! There are still a lot of things left to be implemented in the game, so please look forward for future devlogs in the coming weeks!
This is Rikuo Tanaka, signing out!
That is all for devlog #3, thank you for reading!
You can read the original article here!