Hi. wltr3565 here.
First of all, a friendly reminder that you can join in Studio Namaapa's Discord channel to hang out with other fans or chat with us:
You can subscribe to our newsletter too:
Now, for the actual update.
We have done a good lot regarding on building the content for Chapter 2 and Chapter 3, like its story and the NPC's new looks for corresponding chapters. But we can't show you any details about it to keep them a surprise…
Instead, we can tell you that we have updated the visuals of Encounter. We have made it to become more chatty, to say the least.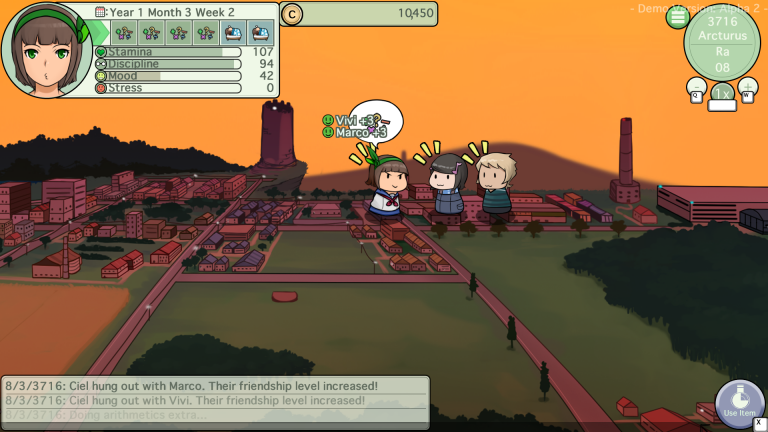 And Activities for Chapter 2 and onwards, some of them will be attended in different areas. Most notably, the Business District. A nice change of scenery, huh? There is no mechanical reason why it works like that, but it's for the sake of immersion!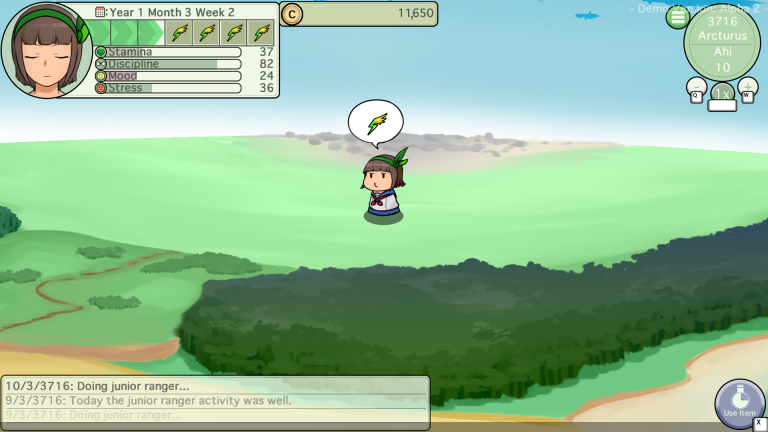 Rangers are often deployed at safer areas of the Surface. You know, to keep the kids from killer rabbits and other dangerous animals.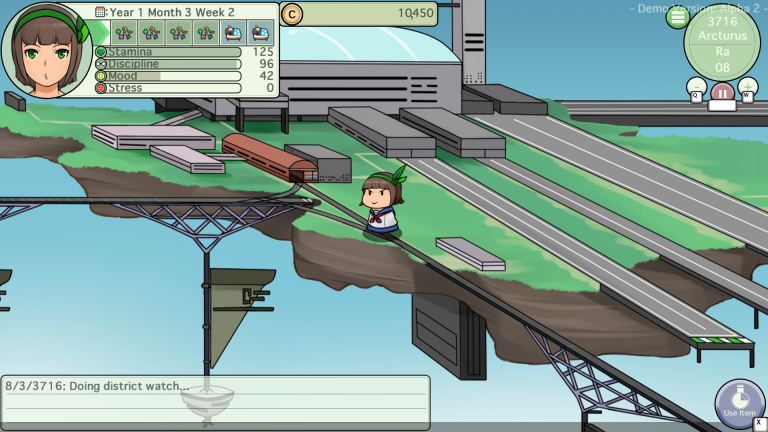 You will see this Airbase quite often. This is where Ciel commutes between the Residential Area and the Business District. Some Activites and Jobs are located in the Airbase too. Most notably military-related jobs.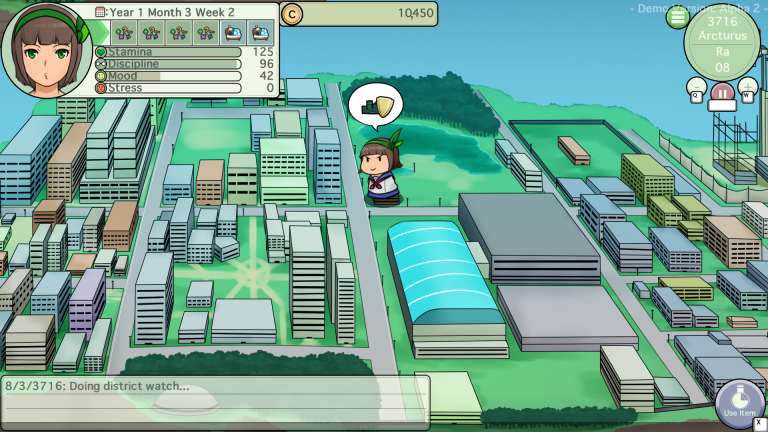 The Business District, where the people of Ark do business every day. This is where Ciel will do office-related work and activities.
That's all for today. Bye for now.