Hi everyone, it's me num, the game designer and artist of Studio Namaapa. Before I start writing the log, a reminder that our KS campaign is still running, it's 13 days left before the campaign end, and if you want to support Ciel Fledge or spreading the word, the page is here:
Now, with the KS campaign "advertisement" done, let's get back to this week devlog.
With the public demo released, we got so many feedbacks and suggestions about the game, one of many suggestions I want to address in this devlog is the help content and battle minigames variation.
Help Content
One of the concerns I have about this game is the steep learning curve required for first time player that may discouraged them to play the game. The light hearted, casual look of the game may be deceptive when in actuality the game mechanics are quite complex. To address this, we made a built-in interactive tutorials that explain various mechanics of the game, but then again, some people may find this tutorials too intrusive, especially those who just want to jump straight into the game and learn as they play. Only to find they are missing something and there are no means to access the skipped interactive tutorials.
Say hello to the help menu. We have planned the help menu even before we released the public demo, but haven't got the time to compile the content yet, so you will not find it in our first public demo (alpha 2). You can see and access the help button if you go to the game menu, but it's still empty. In the new demo build it should contains many explanation about the game mechanics.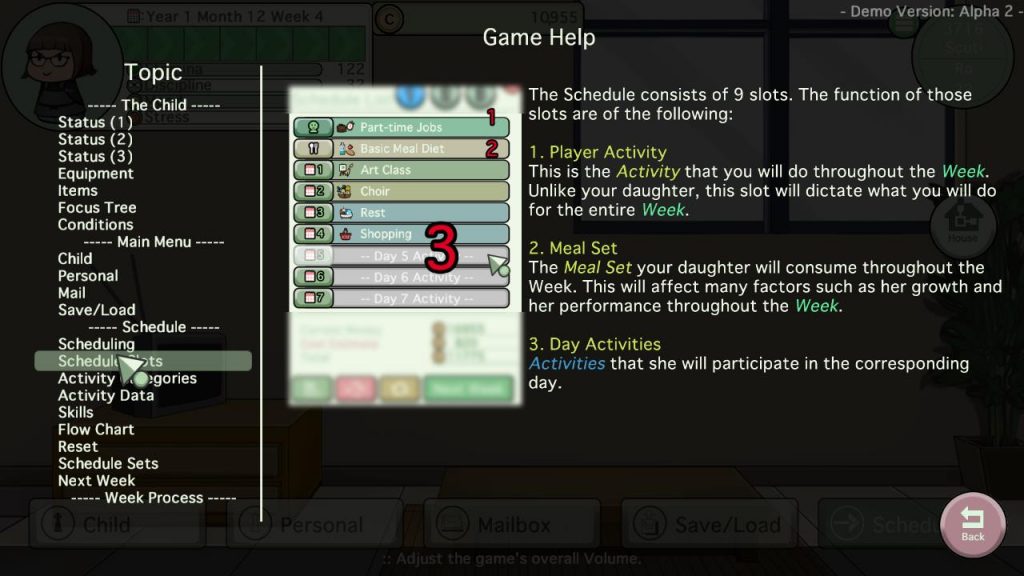 Battle Minigames Variation
For those of you who have played the demo, you must have at least got one or two battle encounters randomly popped up when your adopted daughter is doing any activity. this battle encounters may come in the form of fight battle, score battle, quiz battle. We are aware that there are not enough graphics variation that fit with the description of the activity (ex: fight battle against a sand sack in swimming activity). We are working to add many visual varieties for this battle minigames to make the game more appealing and comfy to play!
Some of the variation we are currently working are the Swimming and Cooking Class battle minigames, it's still quite rough but you can see it in the works below: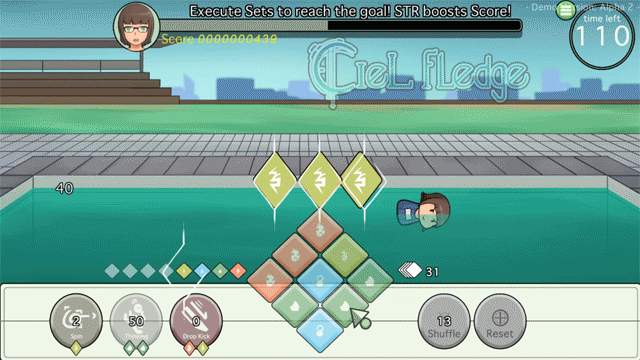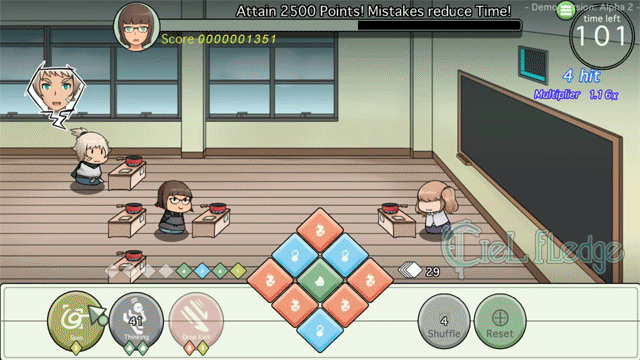 The help content and battle minigames variations will be coming in the next update, so stay tune and if you want to follow us, here are our social media links:
See you in the next update!