This article is originally posted in our website.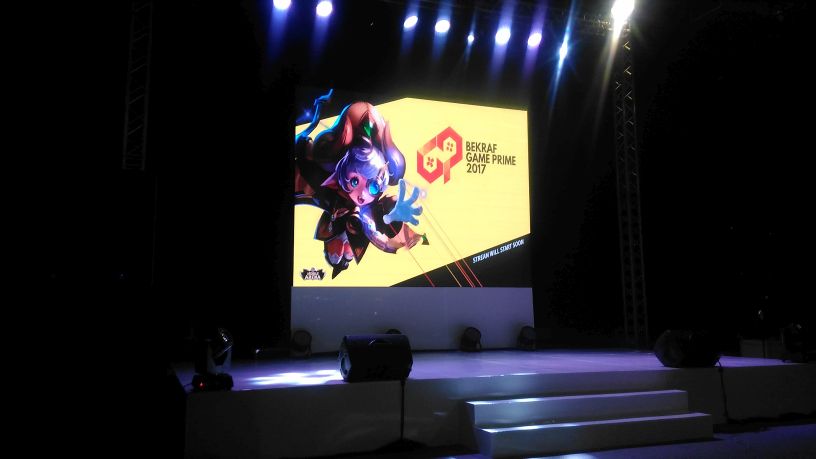 Last week at 29 – 30 July, we have the opportunity to attend and having a booth to showcase our game in development, Ciel Fledge at a local, long-running gamedev event which now included e-sports tournament for the sake of more visitors and appeals to more mainstream audience. Nevertheless, we still had a lot of fun there. It was a great event and we were meeting with lots of great people too.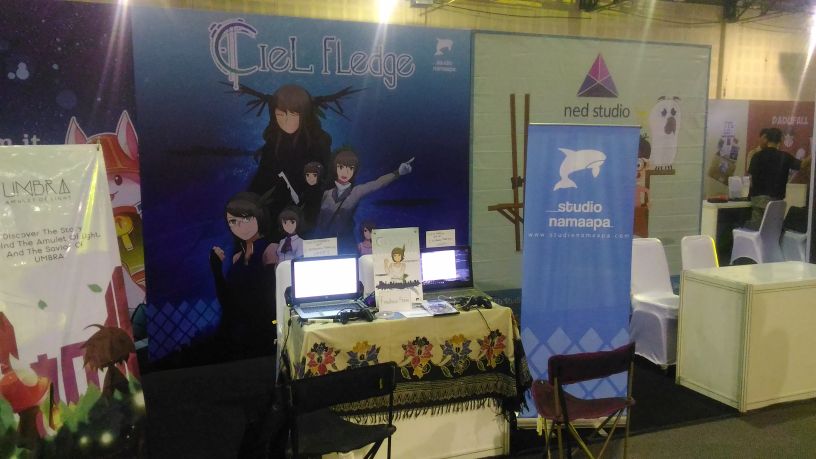 Initially I was hesitant to actually attend and set up a booth there considering the type of our game in development and the reality of the local market (Indonesia) here. In the place where f2p mobile games are king and your average "gamers" usually only have an attention span of a fly and want instant gratification the moment they play the game. We are developing a game with somewhat unique genre approach, a visual novel combined with simulation and puzzle element, which obviously will take time to play before it get "fun". Somewhat a contrast with the mindset of majority of the audience who want instant and quick fun.
With that in mind, the team decided to go for it anyway. We can't appeal to everyone but for sure, there must be part of the audience who enjoy our kind of game. And we were right.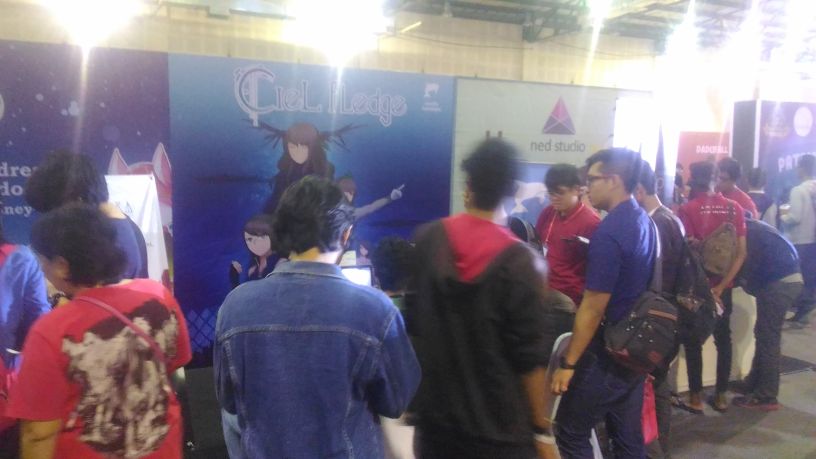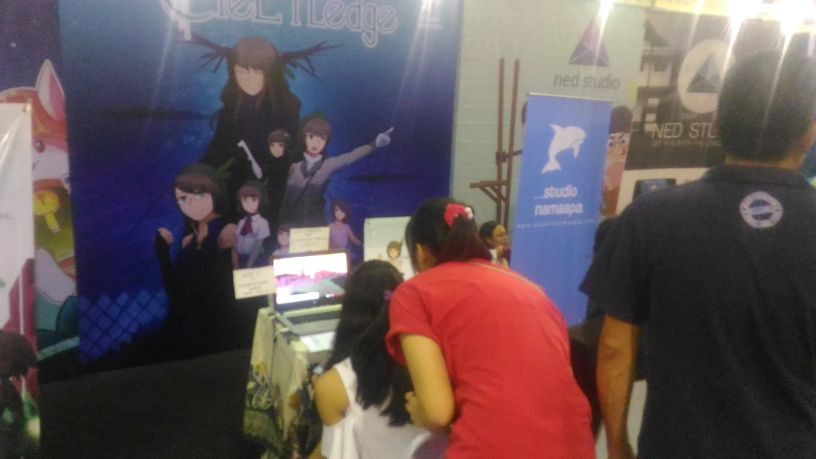 Almost immediately when the event started, people swarmed our booth. Curious on what kind of game Ciel Fledge is. Something we had not anticipated. We thought our booth will be a bit more on the quiet side compared to the others, with people coming just to wind down and play some unknown game just to "sit down" for a while. How wrong we are.
We brought Ciel Fledge alpha build. It will take around 20 minutes minimum to an hour top to play the game. With such long play time expectation, we brought 2 laptops to anticipate it and even added gamepad support to the game so people can play it more comfortably while sitting down. We also kind of "perfected" the in-game tutorial system so we don't have to explain directly about the game features, system, and whatnots to people when they are playing. You can imagine the queue with such long playtime, some eventually give up and walk away to other booth, but those who waited long to get their turn, did take their time to play the game fully.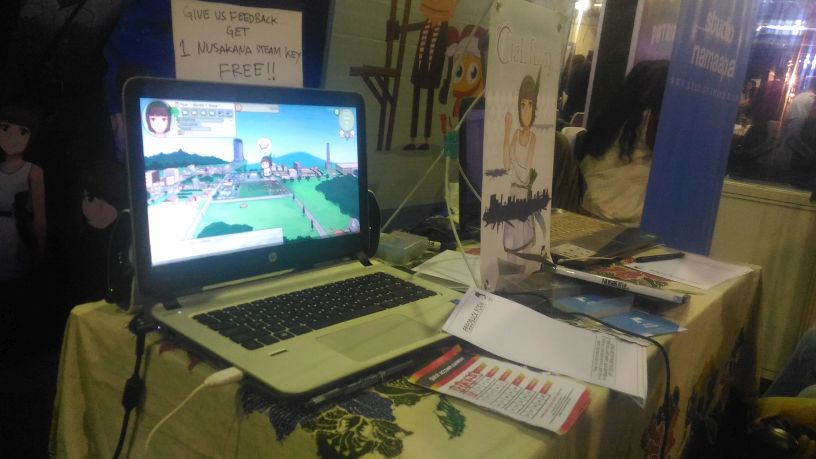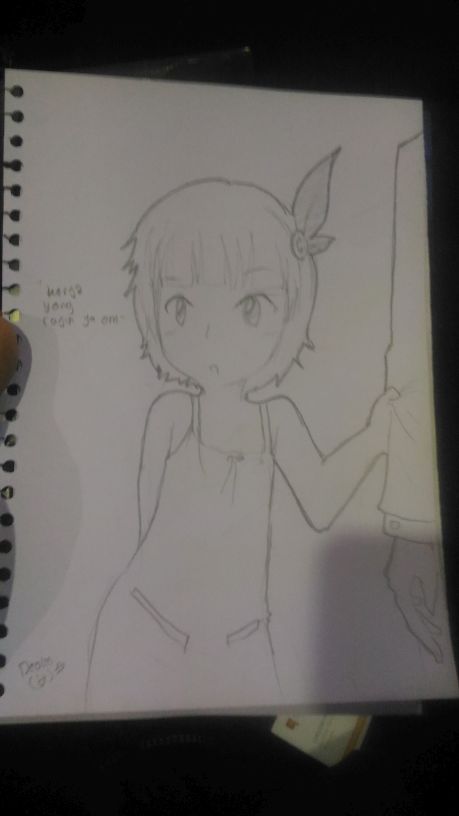 It was a tiring, but fun and interesting 2 days event. We got a lot of feedbacks from the game (but I suspect some are just leaving feedbacks just for the sake to get free keys of our other game, Nusakana). If anything, this event shows that despite the circumstances and reality of game market in Indonesia which lean strongly to f2p mobile games, there are a lot of silent voice that do enjoy "traditional video game" a.k.a the niche market.
Well, I guess that's about it. Thank you for reading, also special thanks to the people who have came to the event and visited our booth!
If you want to follow development of Ciel Fledge, you can also follow us on various social media:
Facebook.com
Facebook.com
Twitter.com
Reddit.com