Hola a todos, bueno, eh creado un mod que trata sobre la batalla de Christophsis que pudimos ver en la serie animada The Clone Wars, anteriormente había creado la versión 1.0 pero no la subí, espero que les guste el mod, y si tienen ideas para mejorar el mod, que me las digan y veré si las pedo llevar a cabo!
Hello, well, i create a mod of the Battle Of Christophsis, this battle we can see in the animated series The Clone Wars, before this version, i create the 1.0, but this version have worst skins and models, and i dont upload it, i hope you enjoy the mod, if you have any idea to make the mod better, i will read it!
(Sorry, my English is basic.)
Algunas mejoras de la version 1.1 son los mejores modelos de armas, como este DC15A Blaster Rifle.
In the version 1.1 i used better models of weapons, like this DC15A Blaster Rifle.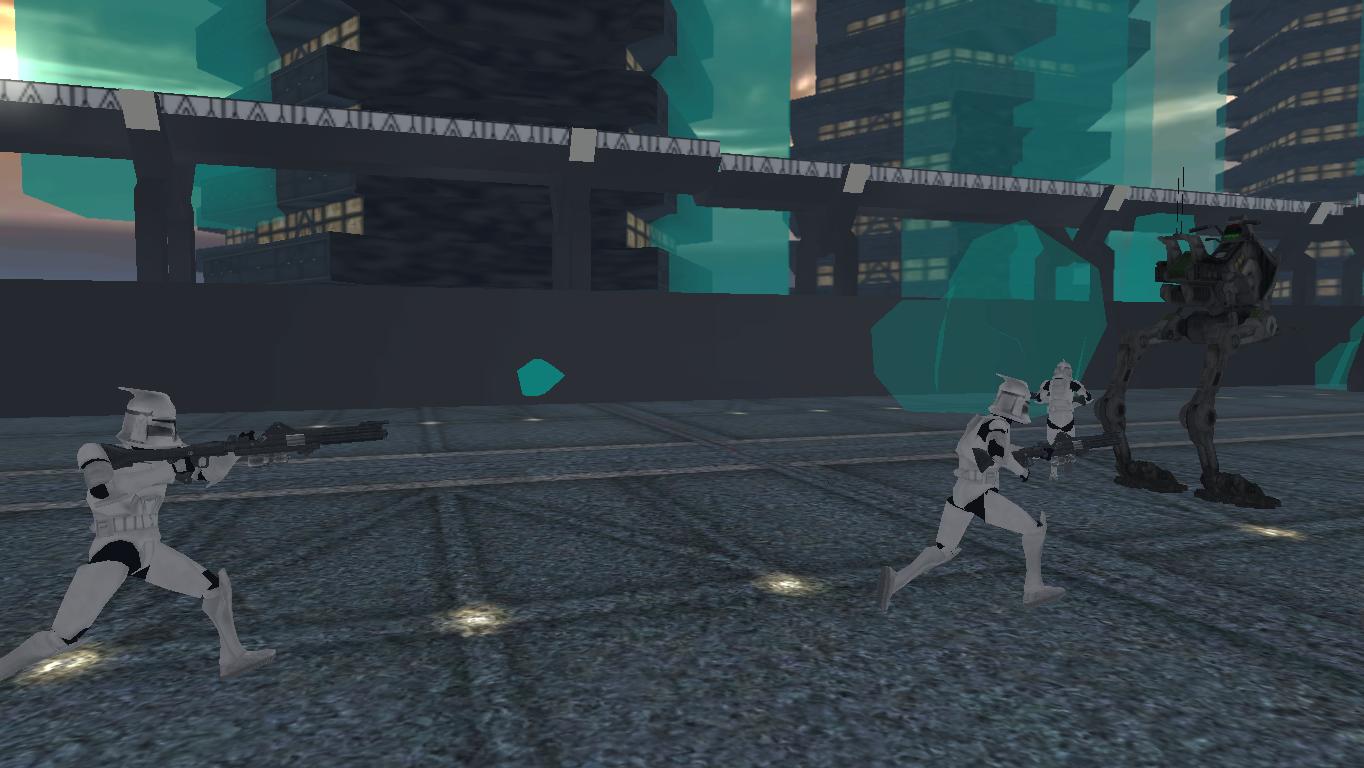 Me gustaría dar créditos a todas las personas que me ayudaron a poder hacer esto posible.
Creditos:
-LucasArt por Star Wars Battlefront II Mod Tools
-La Pagina y Comunidad de Gametoast y Moddb
-jedimoose32 Por los tutoriales para modder
-Darth_Magnus por darme el link de la pagina Gametoast
-Bandu and ForceMaster por los Assets de Christophsis
-ForceMaster por TCW Tridroid y TCW Clone Pack 1.0
-Deviss por Dwarf Spider Droid 1.0, B1 Battledroid 1.0 y Tactical Droid 1.0
-DarthDUCK por Double weapon basepose + animations
-Syth por BFP Model Pack
-droideka88 por el skin de Droideka-1
I like give credits to all the people who help me to make all of this.
Credits:
-LucasArt For Star Wars Battlefront II Mod Tools
-The page and comunity of Gametoast and Moddb
-jedimoose32 For Tutorials basics of modding
-Darth_Magnus For give me the link of Gametoast
-Bandu and ForceMaster for the Christophsis Assets
-ForceMaster for TCW Tridroid and TCW Clone Pack 1.0
-Deviss for Dwarf Spider Droid 1.0, B1 Battledroid 1.0 and Tactical Droid 1.0
-DarthDUCK for Double weapon basepose + animations
-kinetosimpetus for the dc15a_anim
-Syth for BFP Model Pack
-droideka88 for the skin of Droideka-1