Yes, you read it right, the definitive update is coming, no worries, it ain't the last, I plan to add a custom campaign as well as a sequel for next year, but for now, let's focus on the actual matter : the Stable Release !
I won't spoil your pleasure, but I have to make a little list of the functions added ;)
New feature that I'm particularly proud of, and that remains fairly rare, to not say nonexistent in the Classic Battlefront modding community, a complete re-work on the game's sound effects !
The update will add new voice acting to the Galactic Marine Corps, as well as new Blaster Sounds (big thumbs up to Gistech who provided me with the knowledge necessary to add 'em sounds)
New 3D models for the Imperials ! (Thanks to Gistech's awesome work again !)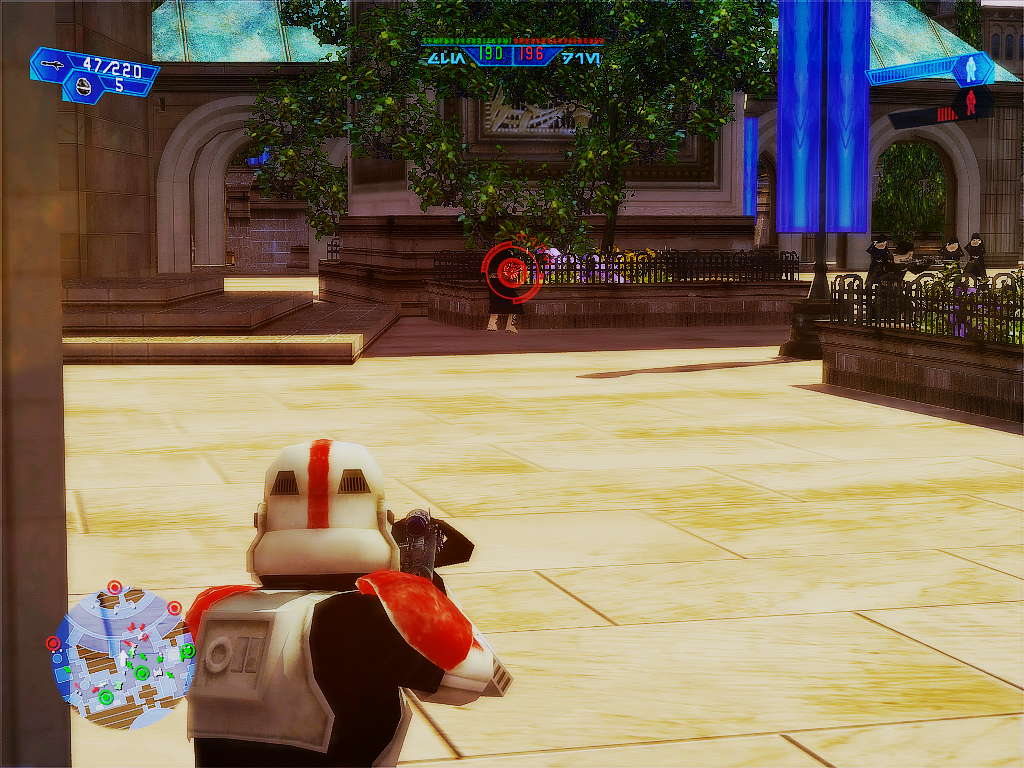 You can as well see the new HUD, graciously provided by Unit 33 who as well provided me a base to rework the key elements of the game, such as the Bacta Packs Health Values, or how quick a Health Dispenser will cure your injuries. That should create a better balance than the previous one (spending 5mins to get your health back is a good time for no one)
New scenario ! The mod now takes place just after the execution of Order 66, and puts you in the boots of a Galactic Marine, sent in to deal with the New Empire's forces, and subsequently the now renegade Clone Army and their freshly created Armors. (New campaign will come in early 2018)
New weapons come into play, with 3 fire modes (thanks to a technique used by Sereja)
So yeah, I won't say more than this, other than some weapons's accuracy have also been revamped, alongside with some effects.
I don't have a precise date for the release, I polish the last details, but it will surely before Christmas.
See ya in the upcoming trailers ! ;)