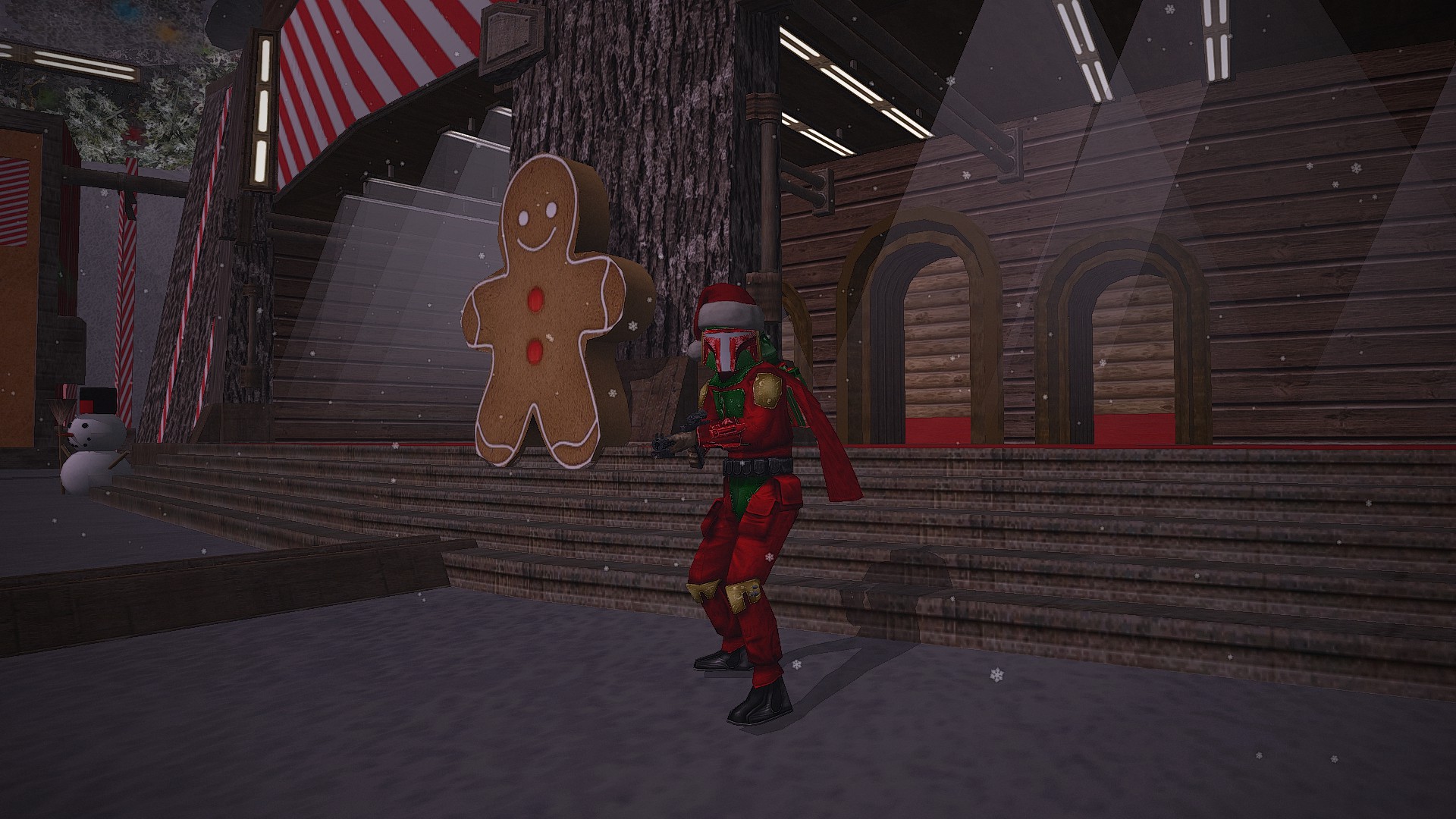 Santa's Workshop Mod Support Added!
---
Description:
Choose your side and help the on going battle between Naughty and Nice!
Credits:
Marth8880 - The author of the remaster Jinlin' town map! Gave permission for me to add the mode to his map, helped with debugging, and made some important scripting files for me. Also lent me his new Santa and bad Santa textures.
Dannbo - The author of the Original Jinglin' Town map! What a legend. Used his original sabers, used some of his textures, and some models as well.
Alfking - Creation of the Mod sides (All the reskins and remodeling), and Mod creator.
Teancum - Converting the old obiwan model
Delta-1035 - Helped me BIG TIME with debugging, got the jinglin' remaster map support working for me.
MrYolotheLegend - Play testing the Mod
Links To Supported Mods:
Installation:
To install this mod, simply unzip the downloaded "TFBC_v2.zip" file and place the ZXM folder in your addon folder.
Like all BF2 mods, you'll need to have installed the 1.3 patch. That pretty much goes without saying.
If you want to install this mod to replace the default hero's for the entire game, well then you can! Here's how: Go into you games ...GameData\data\_lvl_pc\side and create a new folder called "backup". This is to simply backup you old sides if you ever wanna stop jinglin. place all.lvl, allshell.lvl, cis.lvl, cisshell.lvl, rep.lvl, repshell.lvl, imp.lvl, and impshell,lvl into the backup folder you just made. then, grab everything from the extracted ZXM's Side folder, and place it here: ...GameData\data\_lvl_pc\side.
Update: Bug Fixes! Baby Yoda hat and Xmas Music fixed. Polar Express Mod Support Added!
Merry Christmas!