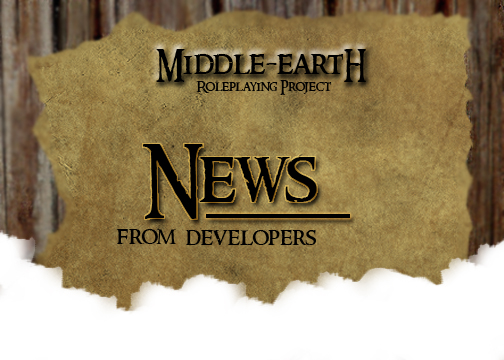 Due to tool limitations we were forced to reconstruct the MERP mod, to make sure future merges of new content will be compatible and without errors. We had to recreate some of our regions and re-organize our master files completely, which took several months. During this time, many of our developers were unable to continue their work, which has caused a significant delay in our progress towards the next release.
Since we are still in the final part of the process of this reconstruction, we can't give a solid ETA yet, though the next release is imminent.
This means that you will have to wait a little bit more for 0.2.5. Only a few weeks that is. However with this delay, we will have the time to add some exciting new things! Believe me, it's worth it!
In the meantime, i'm gonna show you some new features of our upcoming Beta along with a few future ones!
Oh and... Merry Christmas everyone!
MERP Launcher
We begin with our new launcher made by AlasdairHurst! Here is a video of it, narrated by him, with Abbottaerospace's magnificent music piece playing in the background, while the launcher window is open. We hope you like it!

~MERP Launcher~
Visual Development
This department has made significant progress all this time Exteriors, Interiors and Moria have stopped working. We also have two new members, Nefandir and ZenTSaw! Give them a big welcome! They deserve it! And you'll see why now! Nefandir, for his application, made the Mirkwood Knife or if you want, the knife that Legolas carried with him.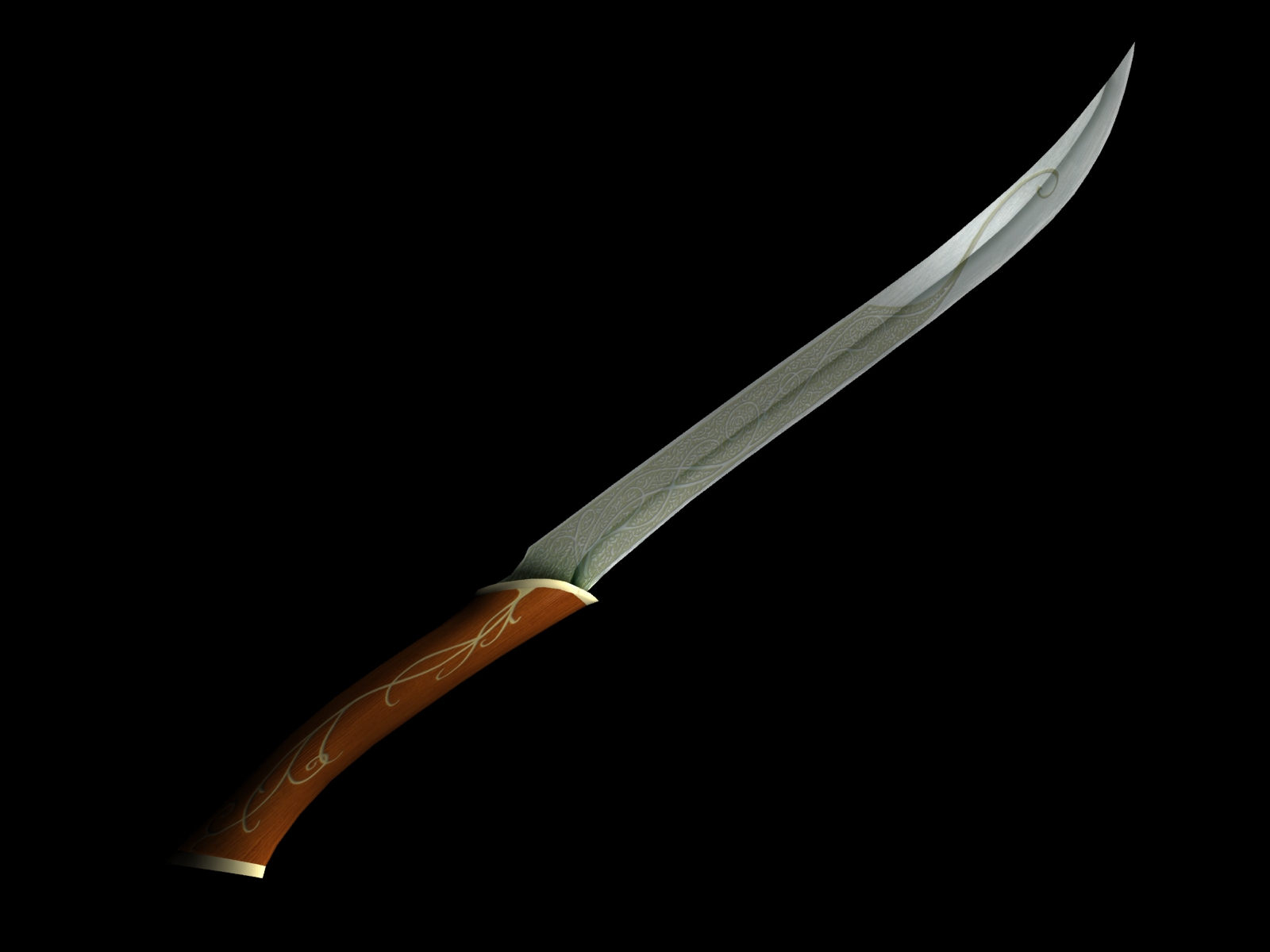 ~Mirkwood Knife~
Beautiful, isn't it? Now on to ZenTSaw!
ZenTSaw is a very good creature modeler. And what did he model for his application? (You are so gonna love this one) A fellbeast...! (Base model by Mr. Siika)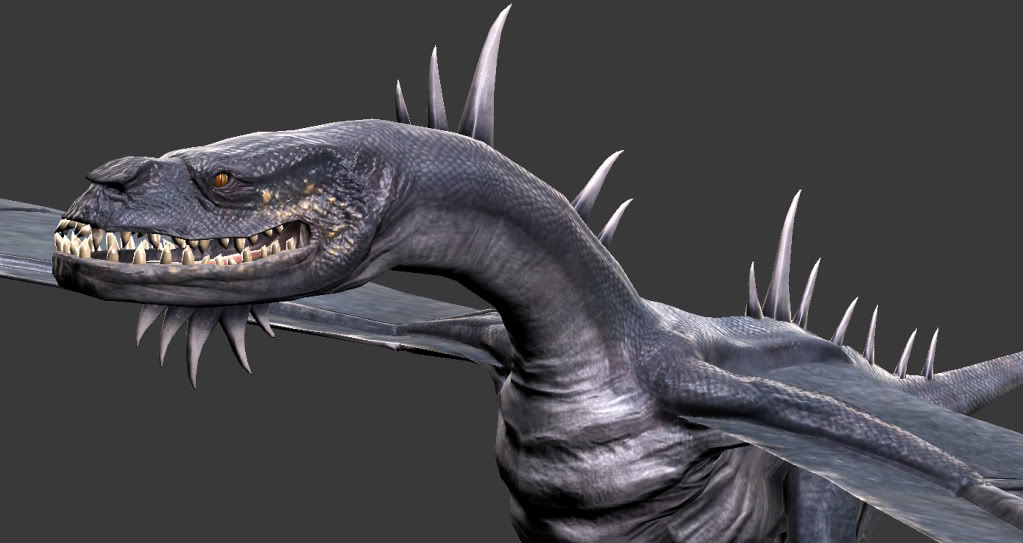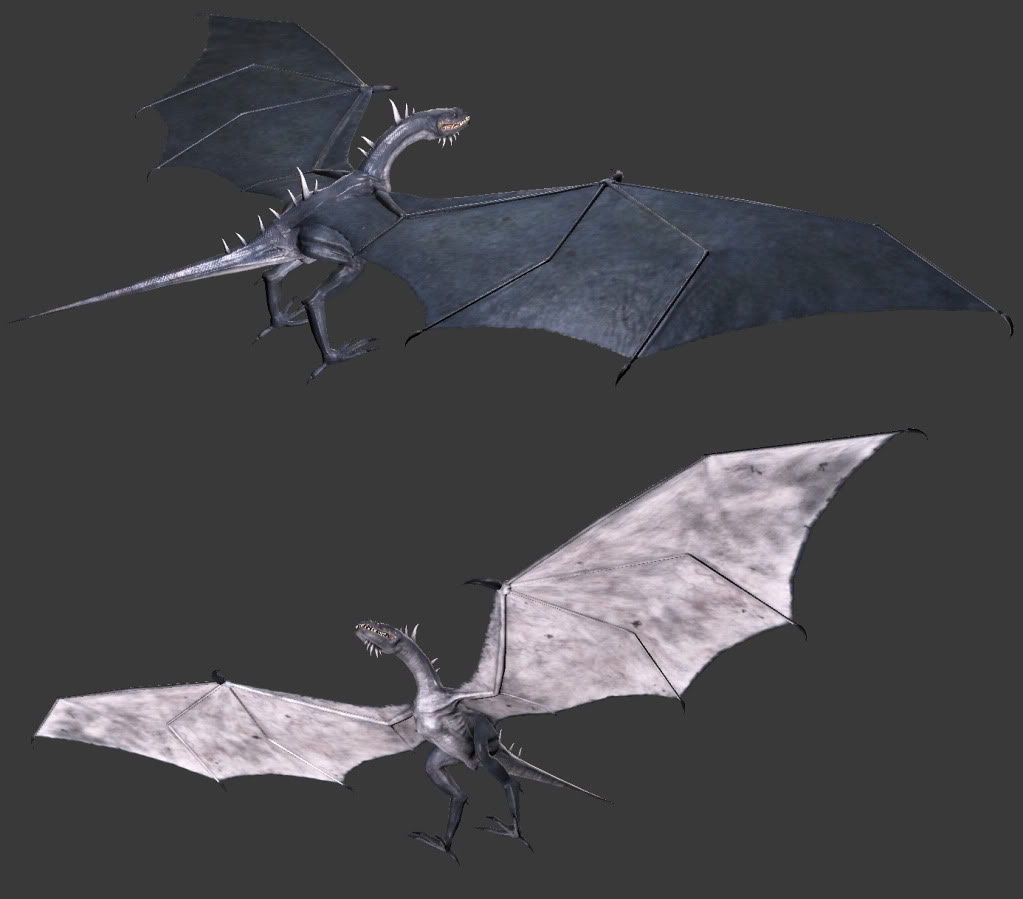 ~Fellbeast~
Wow, huh? Now it only needs 2 things: Its armour and to be animated, which is MEB's job!
Now we need a Nazgul to ride it, right? This was taken care by JustB. He created this amazing model of the Nazgul: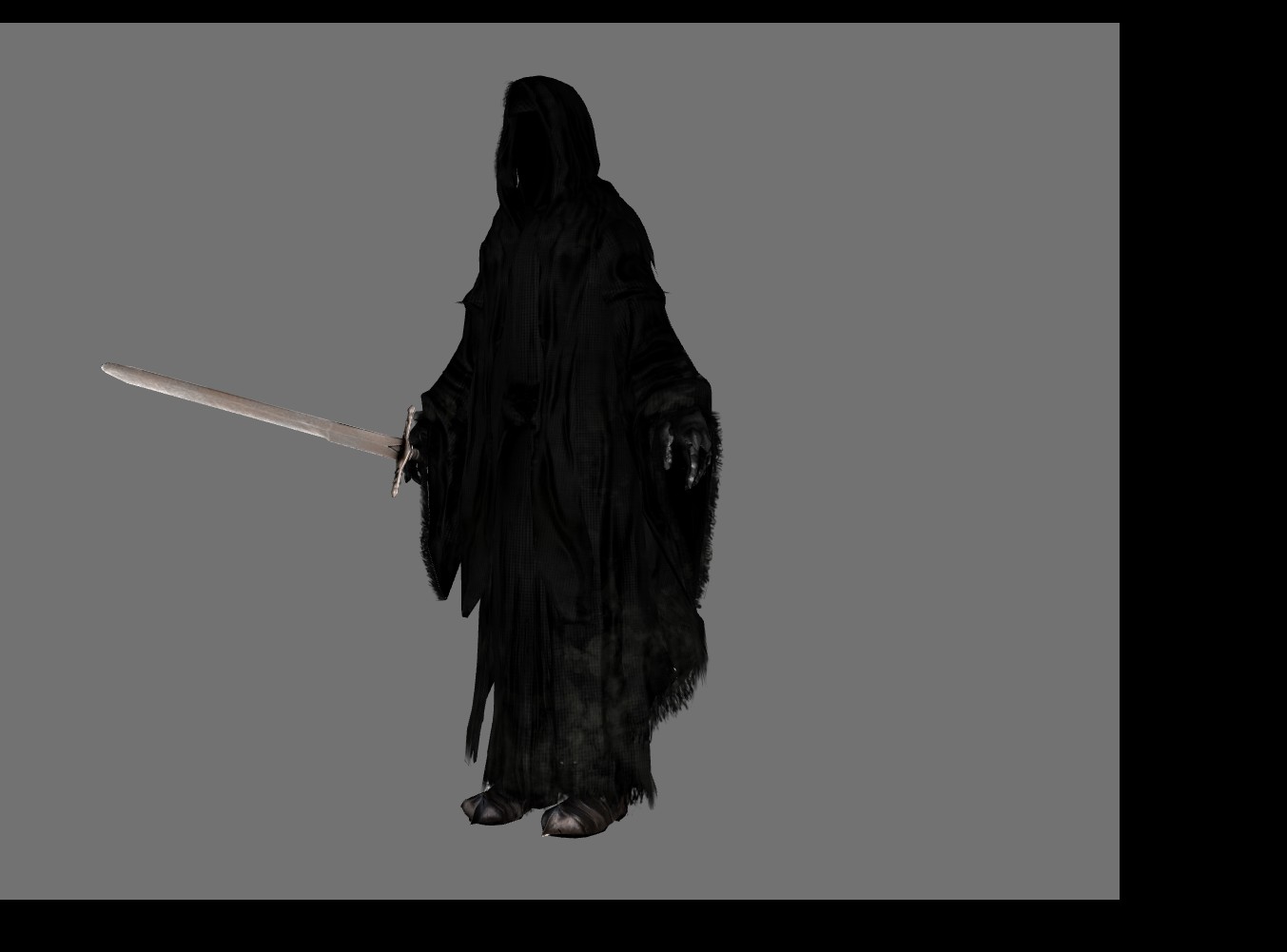 ~The Nazgul~
By the way, Nazguls will have unique animations!
Now i want to move on to a sword that most of you know well: Sting!
The Sting
As it's one of the most important weapons of the game, and one that you will see A LOT in the Ringbearer storyline, it should be perfect. I want you to tell me if there is anything better than what JustB made...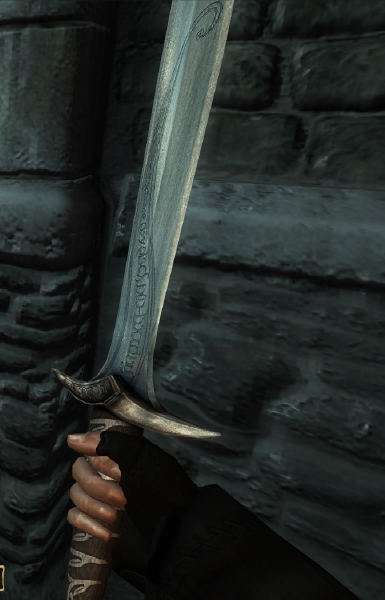 ~Sting~
It's just... beautiful! Great detail on the hilt and blade! But this is not everything i have for you on Sting! I believe you all know that Sting glows when orcs are near, right? Well, here is a video demonstrating this effect. Script made by GoldenEagle and visuals by Maegfaer! We hope you like it!

~Sting Glow~
That's all i have for you from the Visual Development! But we are not done yet. I have one last thing to show you. One of the gems of MERP! Something so big that will shock the whole community when it's finished! Some of you might already know it as...
MERP & Blade
Our lead scripter Maegfaer and our lead animator Middle Earth's Bane(MEB) are working together to bring Mount & Blade's combat to MERP! This includes being able to swing your weapon in different directions, spears, mounted combat, more realistic bow-shooting mechanics, etc!
Now i'm going to show you 3 of those great features: Mounted Combat, Spears and Cavalry Formations! Let's start with Cavalry Formations:
~MERP & Blade - Cavalry formations - Proof of Concept
~
Note that it's an early version with some problems that will be fixed.
And now let's take a look at Mounted Combat and Spears, 2 things never seen in Oblivion! Notice, also, how the horse throws down the enemy as it runs towards him!
~MERP & Blade - Mounted Combat - Alpha Test
~
Incredible, isn't it? And it's still in its early stages! There are a lot more to see!
Also don't forget to visit:
our Dev forums if you want to contact us or you need any help and
our YouTube Channel
If you want to apply for MERP, post an application HERE
Any ideas and suggestions are always welcome!
So that was all for this update! We are sorry for the delay but it was unavoidable. And it's really not so far away, just a few more weeks. At least, i hope you liked what you read and saw.
We thank you for understanding!
Merry Christmas!
~MERP team~