Merry Christmas dear community!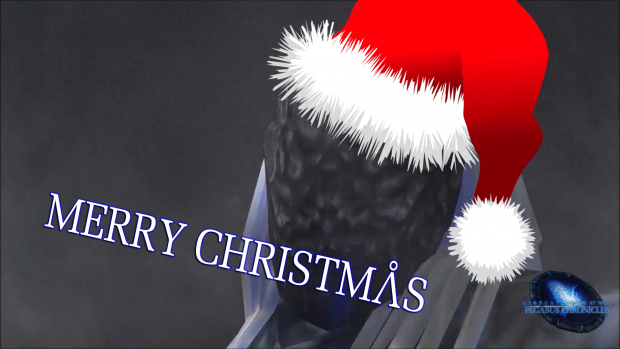 It's been a while since we published the last update for the open beta and the stable version of our mod.
Now the wait is over! We listened closely to your feedback, fixed several reported issues and also prepared a Christmas present that we hope you will enjoy.
We re-introduced one of the greatest enemies of the Stargate universe in our last news: Replicators.
After that we of course frequently got the question by when you would be able to face them in battle.
The answer is: Today!
While the team is still working on getting the GCs and the ground part done we wanted to deliver some parts of the Replicators to you sooner.
Therefore we created a new map for our already well know wave mode which is included in the latest patch: Attack of the Replicators.
On this map you will play as the Goa'uld and try to defend Dakara against several waves of Replicators.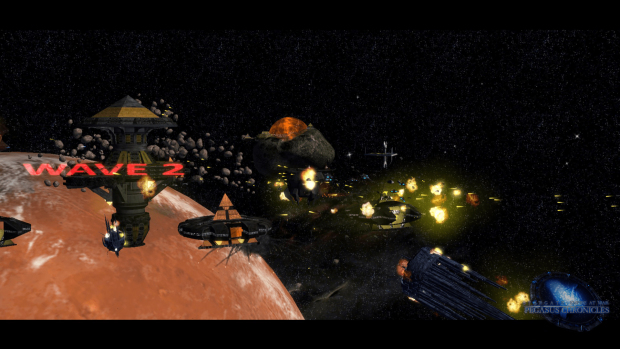 Furthermore this patch includes some obligatory fixes (including a fix for missing Asgard props on the Othala skirmish map) and balancing updates, especially for the fighter heroes.
It also fixes some issues in the Pegasus Prelude campaign which can be played in the open beta, such as the Empire level 5 space station and a too passive AI.

Please find the detailed changelog below.
As always all changes are available both via Steam and our Launcher!

Art

Models:
- Added the Replicator Beliskner
- Added the Replicator Hatak



Icons:
- Various minor icon updates



Level Design:
- Fixed several spelling mistakes
- Minor adjustments

Code

General:
- Fixed Asgard support station missing on the Othala space map
- Fixed an issue with a marker refering to an non-existing model
- Deleted duplicate Othala skydome
- Deleted AlamoEngine.fxh and BumpColorize.fxh because there was no difference to the vanilla file
- Added Grass.fxo, Meshshadowvolume.fxo, and Rskinheat.fxo from Petro's patch so non-Steam users benefit from the updates as well
- Various updates, fixes and improvements



Goa'uld:
- Fixed Herak incorrect armor type
- Slightly increased health of Osiris
- Changed Goauld_Hero_Anubis_Space to Home_One
- Reduced PopCap of Baal



Ori:
- Fixed select box scale of the Ori ship



Replicators:
- Added the Replicator Beliskner
- Added the Replicator Hatak



Tau'ri:
- Fixed an issue with SG-1 not being buildable
- Increased recharge time of Mitchells lucky shot
- Fixed an issue with a duplicate entry for Weapon_Heavy_Missile_Tauri
- Slightly decreased X-303 damage
- Fixed Odin using an outdated hyperspace script



Wraith:
- Increased power of the Wraith Hunter's stun ability
- Increased damage of the Wraith Hunter
- Increased health of the Commando Wraith
- The Wraith scout is no longer visible on enemy radar



Scripting:
- Added Get_Game_Mode() checks to all scripts where they were missing to prevent them from triggering when not needed



Sound:
- Added Deathglider engine sound and added it to all to Goa'uld fighters
- Added Goa'uld Alkesh engine sounds
- Fixed Herak not having speech sounds
- Added new small missile sound
- Added F302 engine sounds and added that sound to all Tau'ri fighters
- Fixed non working engine sound of the Wraith Scout



Text:
- Adjusted encyclopedia class strings for satellites to better clarify their role
- Updated various texts to fit gameplay changes
- Fixed several spelling mistakes
- Minor adjustments

Art

Models:
- Added the Replicator Beliskner
- Added the Replicator Hatak



Icons:
- Various minor icon updates



Level Design:
- Fixed several spelling mistakes
- Minor adjustments

Code

General:
- Fixed Asgard support station missing on the Othala space map
- Fixed an issue with a marker refering to an non-existing model
- Deleted duplicate Othala skydome
- Deleted AlamoEngine.fxh and BumpColorize.fxh because there was no difference to the vanilla file
- Added Grass.fxo, Meshshadowvolume.fxo, and Rskinheat.fxo from Petro's patch so non-Steam users benefit from the updates as well
- Various updates, fixes and improvements



Pegasus Prelude GC:
- Attempt to make the AI more agressive
- Fixed an issue which could cause the Ancients to flee mid-misison in the Orakis mission
- Fixed Wraith level 5 space station incorrectly being replaced by an Imperial station in the campaign
- Fixed asteroid mission being marked as lost in the log even if it has been won
- Fixed Hives deploying Kami Darts out of playbale map area as apparent in some tactical missions



Goa'uld:
- Fixed Herak incorrect armor type
- Slightly increased health of Osiris
- Changed Goauld_Hero_Anubis_Space to Home_One
- Reduced PopCap of Baal



Ori:
- Fixed select box scale of the Ori ship



Replicators:
- Added the Replicator Beliskner
- Added the Replicator Hatak



Tau'ri:
- Fixed an issue with SG-1 not being buildable
- Increased recharge time of Mitchells lucky shot
- Fixed an issue with a duplicate entry for Weapon_Heavy_Missile_Tauri
- Slightly decreased X-303 damage
- Fixed Odin using an outdated hyperspace script



Wraith:
- Increased power of the Wraith Hunter's stun ability
- Increased damage of the Wraith Hunter
- Increased health of the Commando Wraith
- The Wraith scout is no longer visible on enemy radar



Scripting:
- Added Get_Game_Mode() checks to all scripts where they were missing to prevent them from triggering when not needed



Sound:
- Added Deathglider engine sound and added it to all to Goa'uld fighters
- Added Goa'uld Alkesh engine sounds
- Fixed Herak not having speech sounds
- Added new small missile sound
- Added F302 engine sounds and added that sound to all Tau'ri fighters
- Fixed non working engine sound of the Wraith Scout



Text:
- Adjusted encyclopedia class strings for satellites to better clarify their role
- Updated various texts to fit gameplay changes
- Fixed several spelling mistakes
- Minor adjustments



We would love to get some feedback from you about the GC and the latest changes!
Feel free to join our Discord to get in touch: Discord.gg
Yours,