Christmas is here!
We'd like to celebrate our 3rd Christmas with you with our annual Christmas event! For a limited time, enemies drop magical Snowflakes. Trade them in to [Santa's Helper] in Finon for limited time rewards!

New tower mini dungeons have been erected around the world! These places seem to attract particular types of beasts, but that's no matter because you'll want the stuff they have. On certain days, or times of the day, 5 new boss type enemies may settle at one of these towers (or maybe more than 1 at a time). As long as they are there, you can run through and fight them, whether by yourself or with your trusty teammates.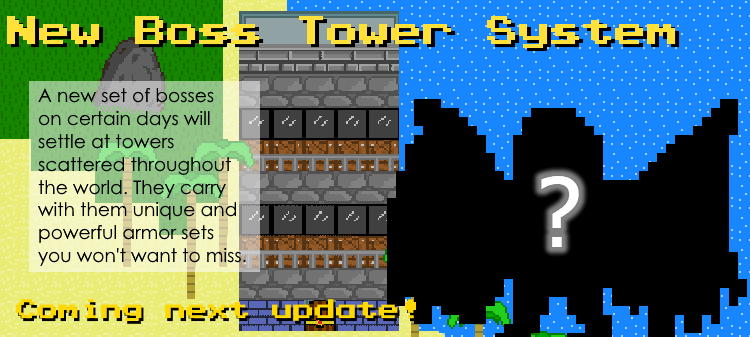 The first tower boss will be roaming about on Friday, 12/22... more info to come!
I am happy to introduce elements into the game: each monster now is assigned either the Fire, Water, Thunder, Earth, or Ground element (or element-less). I will implement ways to increase damage and reduce damage in the future. For now, tower bosses drop accessories to better defend again them and monsters of their typing.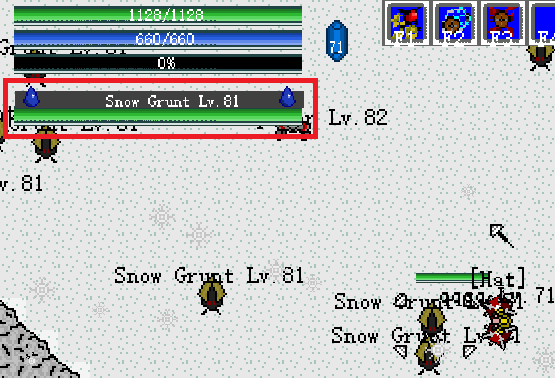 As you can see, clicking on an enemy displays their level and HP as usual, but you can see the Snow Grunt is of the Water element.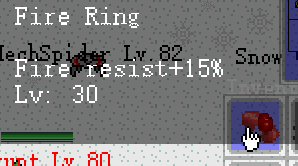 New items are in the game to add elemental resistance!
There's also some new equipment and accessories added to the game, and some other little bits and glitch/bug fixes. Enjoy!
(Level cap will be raised to 100 very soon... we will hold a competition to see who can make it there first... stay tuned!!)
See you online!