Christmas event in the Wild Terra and a lot of gifts await you! Addition to the update 8.20
---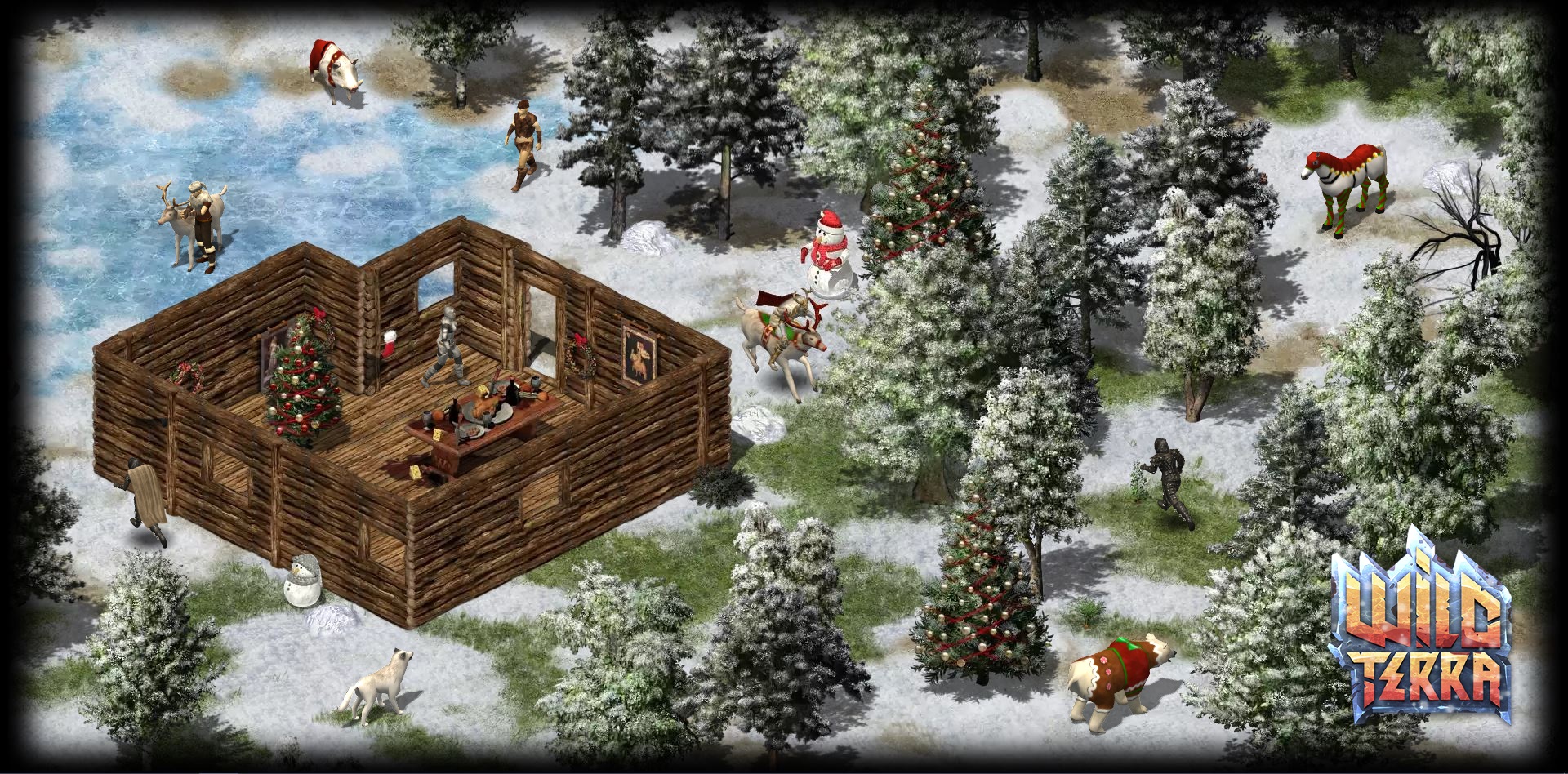 Christmas event and gifts!
In the Wild Terra appeared Christmas trees, which will give you a Christmas mood! A small Christmas tree can be placed even at home. And if you will decorate a large Christmas tree, In addition you will receive the title of "Spirit of Christmas" and a gift (appears every 30 minutes near a large Christmas tree, if it is decorated).
Hang a Christmas sock and you get a gift in the New Year (the more snowflakes in the sock, the higher chance at getting a rare gift)
Steam-client will update automatically
Download the new client version...
Play directly in your browser (Chrome and Opera only)
Purchase access to the game on our website or Steam
---
Details and changes
Christmas mood increases the speed of movement and speed of gathering, building and crafts. Stacks with a premium bonus. Disappear after the holiday.
You can extend the Christmas mood using of mulled wine
In the gifts you will find Christmas snowflakes, various useful items and unique Christmas cloaks that do not drop at a death.
Fixed a bug due to which at the border of zones on the PVE server you can kill and destroy.
Fixed a bug due to which the bird droppings kill cultivation even at a high level of skill.
Damage from the players and animals will now still interrupt actions like eating, production, construction, etc.
Merry Christmas and Happy New Year!