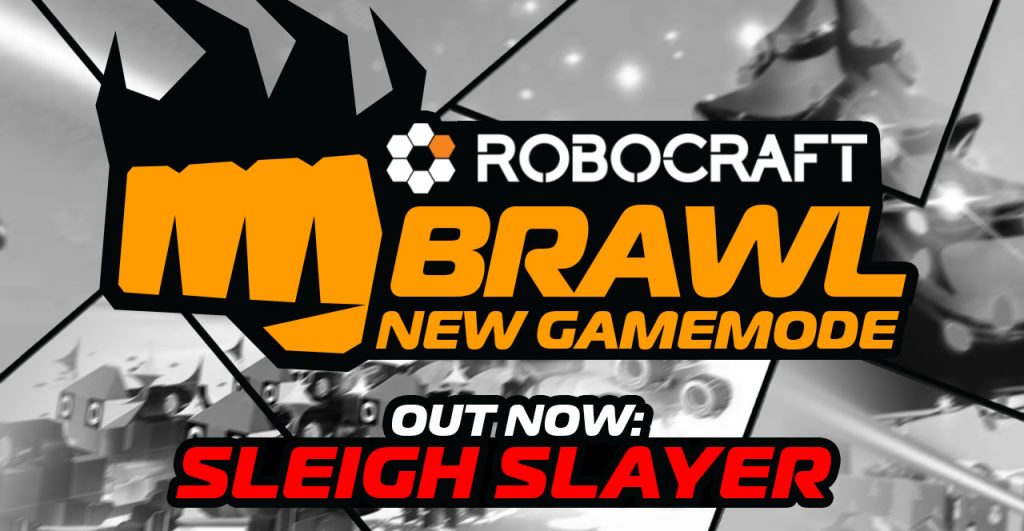 Santa's Rail-free Revenge

With the holiday season in full swing, what could be better than battling across the festive Hellion Crater with Thruster-powered sleighs? Today we swapped out the last BRAWL mode for a Ski and Thruster only mode that we humorously called - Sleigh Slayer. Nanos and autoheal are permitted again, but Rails are off the table - Sleigh Slayer is a Rails-free zone.
GAME RULES:
Game Mode: Elimination (10v10 / no re-spawn upon death)
Map: Christmas Hellion Crater
Permitted movement types: Skis and Thrusters
Excluded movement types: Wheels, Tracks, Mech Legs, Insect Legs, Sprinter Legs, Hover, Rotors, Wings and Rudders
Excluded weapon types: Rails
The Sleigh Slayer BRAWL runs from 10:00 am (UTC) on December 22nd, through to the first week of 2017.
Please note that the BRAWL change-over will NOT require any maintenance downtime (Huzzah!); however BRAWL mode will be locked for about 10 minutes while we swap over the rules.