What's this?
Do your eyes deceive you!?
No, dear friend - you are neither dreaming nor hallucinating, nor (presumably) are you drunk! You are indeed reading a news update for Ages of the Federation! It has been a long time. Too long, in fact. We're sorry for that. The second half of this year has been busy and, for some members of the team, very hard. But we're back!
And here we are, just in time for Christmas! Just where did 2019 go, anyway? In a way it feels like only a few short weeks ago that we were still gearing up to release the playable beta of AotF, but it's actually been more than six months since then. Time is a funny thing - our perception of it is often contradictory, and yet it's the only thing preventing everything from happening at once.
So here we are, back in the middle of the silly season again. We hope we find you all in good health and happy spirits. Merry Christmas, everyone!
We were very happy (and a little relieved) to see that the beta was met with overwhelming enthusiasm from a lot of you. We've received a lot of feedback over the last few months which has been invaluable going forward, and of course we've been extraordinarily grateful for the innumerable compliments and kind words of support we've received in that time. Thank you all, very much. But keep the feedback coming - we've still got a lot of work to do!
"So just what have you guys been doing for the last six months, Orion?"
A valid question. Suffice to say that we've not sat idle for the last few months. A very great deal of work has been done in the mod since last we updated you. That said, as I write above the second half of the year has been hard for some members of the team. I won't be going into details about our personal lives, but reality has knocked us around a bit over the last six months - some of us have experienced losses, others have faced uncertain and difficult changes to their circumstances, others still have struggled with their health. It's not been a fun time for some of us, that's for sure. But through it all there has been the mod. It's funny but Ages of the Federation has become something of a constant in our lives.
We've put a lot of time into addressing the feedback you've given us - plugging holes and fixing bugs, tweaking the mod so that it plays better. That said, as you'd expect, most of our time has been spent working on the upcoming Romulan faction. We know that a lot of you are looking forward to getting your hands on them. Let me tell you, they're shaping up to be a mighty fine faction indeed.
"Wow! So how are they coming along, Orion?"
The Romulans are coming along really well, as a matter of fact. Their ship list is mostly complete, their abilities are mostly functional (from a coding point of view - they have yet to be balanced), many of their structures are now in-game, and we're gradually nutting through their more unique play features. Honestly I would estimate the Romulans are currently roughly two thirds of the way done. It won't be long until they're playable enough for some real play testing, and from there it will be the final stretch to releasing them entirely.
"How will the Romulans play?"
Much like in Armada 3, the Romulans will be able to rely on some of the best special weapons on the field, but in AotF the are also set to be comparatively very fast with a great deal of firepower, especially after they upgrade to plasma torpedoes. This means that the Romulans are likely to feel very 'raidy' compared to the Federation and the Klingons, striking fast and devastatingly hard, but at a disadvantage if pushed into lengthy battles. Manoeuvre and micro-management are going to matter a whole lot more for the Romulans, making them a good choice for 'expert' players who like to take a very direct role in the battles they commit their fleets to.

"Sounds great! Any idea of a release date?"
Not for the Romulans. You know us - major updates like new factions only get a release date when we feel we can comfortably meet that date. There may be a smaller patch before the Romulan release, but we have yet to decide whether to simply continue to work on it and release something more comprehensive along with the Romulans. We'll keep you in the loop.

"Dammit, Orion! Can't you even give us a rough estimate!?"
Nope.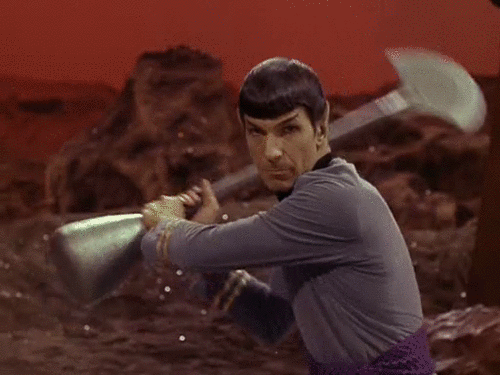 Lirpa or no lirpa, I can't even give a rough estimate yet. I'm pretty sure Hobbs would surgically remove treasured parts of my body if I dared. We're working pretty quickly at the moment though, so it won't be too long.
"And what about the mystery fourth faction, Orion? Got any hints, hmm?"
Nothing too revealing, but we're excited for them and we think you will be, too. Frankly we're surprised at how few of you have made even remotely close guesses. Who, oh who could they be?
2019 is coming to an end, but the future continues to look exciting, especially for Ages of the Federation.
That's all for now. Once more we'd like to thank you all for sticking with us and wish you all a very Merry Christmas, especially those of you who may not have had a very enjoyable year and may be feeling down over the holidays. Even if things are bleak right now, everything will be alright in the fullness of time.
'Til next time, stay classy. Or don't.
- OrionSlaver