It's been a couple months since my last update, so I should fill you all in on what is happening.
General Game Updates
Brian has been busting his butt on coding and is kicking ass. His focus lately has been on the AI and the stealth, making sure systems like Corner Takedowns and enemy attacks are tweaked to where we want them. There has also been a lot of focus put into the UI, getting controller functionality working, and adjustments to other systems.
Rob has also been kicking ass on sound and music. The music has taken on a early-classical feel while blending in elements of Colonial American folk/military styles. Lots of new sounds are going in, voice recording is well under way, and even old sound systems has received improvements. For instance, your heartbeat in cover speeds up as you get closer to enemies. Minor but important touches are getting made everywhere.
PAX East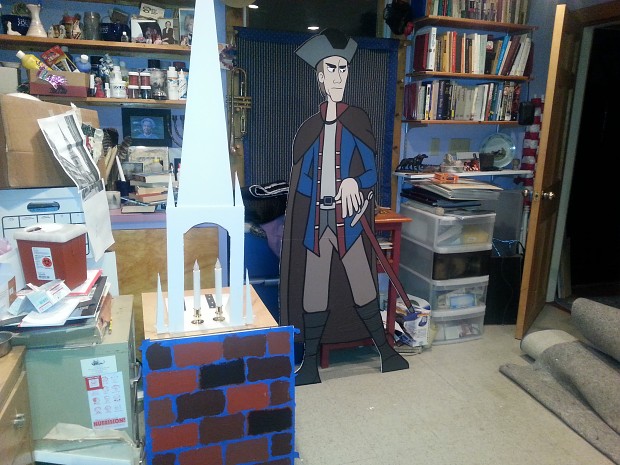 This is about half of what is currently taking up my family's office room (blue is painter's tape). This, and the game, is what we will be bringing to PAX East later this week.
You ARE going to PAX East right? We will be in Booth 183 near the South entrance. Come by, play the game, and meet the team!
Desura Update
Finally, the moment you have all been waiting for. News on the Desura update.
It's coming.
"When?"
Soon.
"How soon?"
Can't say.
"Aww cmon."
Oh alright. This week.
"THIS WEEK?!"
Yup! The update will go live with the start of PAX East. We are very aware it has been almost a year since the last update, but it has been a year well spent. The update will include a summary in patch notes of everything we have accomplished, but it would be impossible to cover it all. We are talking tens (if not hundreds) of thousands of new lines of code with reworked control, camera, UI, AI, and menu systems; loads of new textures and animations; gigabytes-worth of graphical improvements (and by gigabytes I mean the vast amount of data trimmed from the build size); new sound and music; and all in a size under 1 gigabyte (used to be 2.5 gigabytes).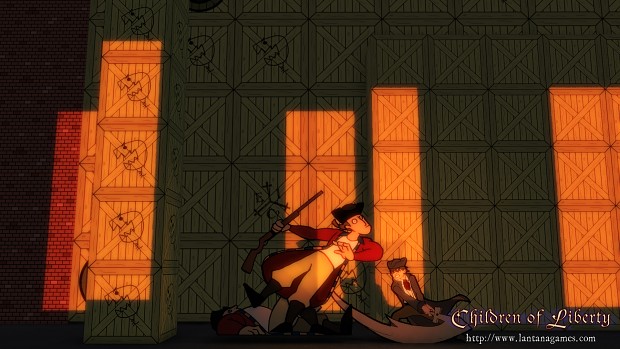 Thank you all so much for your patience. The best is yet to come.
See you at PAX!
- Dan