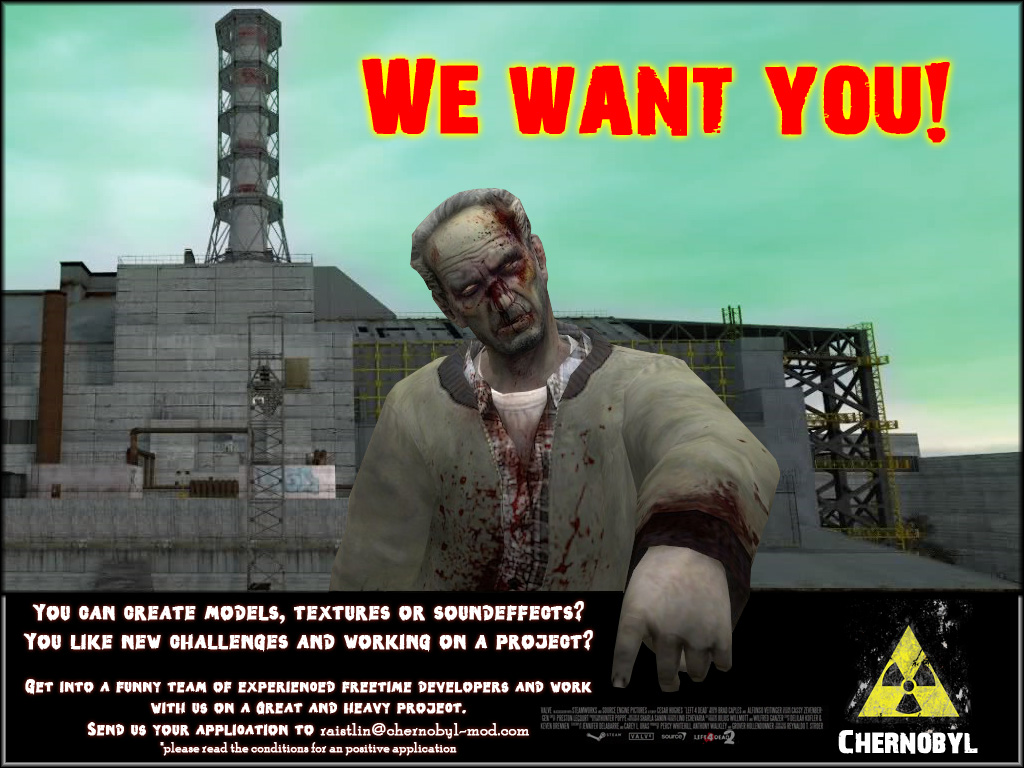 Hi folks,
we started the development of Chernobyl for a couple of weeks.
At the moment we are a group of 4 guys.
2 experienced mappers, one talented 3D-Artists and another one which can both very well.
But to make that big project really awesome we searching for more help, specialy in 3D-, 2D-, and Sounddesign (for little musicparts, known from L4D2) to realise our own content and a beautiful show.
So, if you have some good experience in one or more of these areas and some good references so write us an email at: raistlin@chernobyl-mod.com
Conditions for a positive answer are:
You got some references about your past works.
You have experience in your area(s) for minimum one year.
You are a team-player and can critism your own and other works (and

can

deal

with

criticism too,

of course).
You speak and understand english or german (you may need to understand english to read this lines ;) )
So don´t be shy, we look forward to your support!