"You can be watching TV and see Coca-Cola, and you can know that the President drinks Coke, Liz Taylor drinks Coke, and just think, you can drink Coke, too. A Coke is a Coke and no amount of money can get you a better Coke than the one the bum on the corner is drinking. All the Cokes are the same and all the Cokes are good. Liz Taylor knows it, the President knows it, the bum knows it, and you know it. "

~ Andy Warhol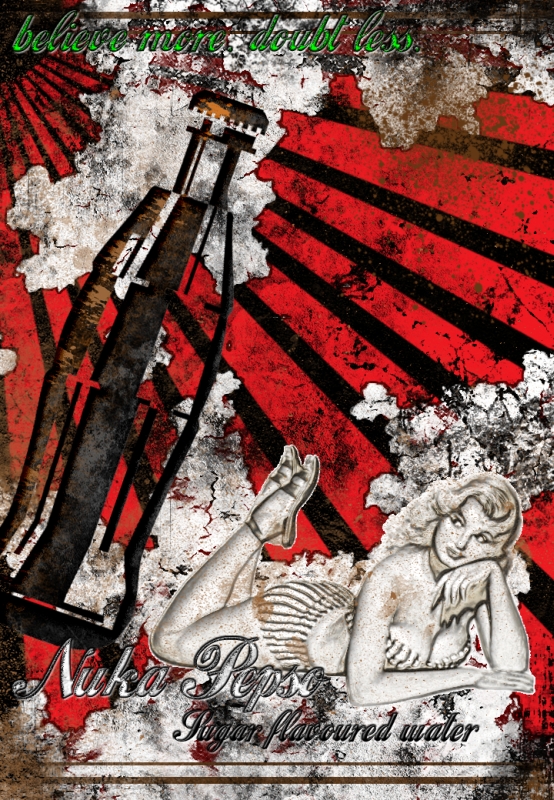 NUKA PEPSO - Believe more. Doubt less.
- Sugar flavoured water
Enjoy the taste of a fresh'n tasty NUKA PEPSO!
This is just one of a few inGame-ads. I will place them on different spots and walls (like the lenin-one).
Prepare yourself for more posters like this!