Chased was not my first prototype developed, so I choose Chased among some other prototypes to be our first game, which was going to be released. Reasons for that were, that the scope of the game was overseeable small, the game mechanic was so intuitive that no instructions were required and the game raised fun to everyone playing the prototype.
So as I continued working for this project I teamed up with a colleague, who would be responsible for the 2d Art & Animation and interface design. He also consulted me in game design and business issues. The estimated time, we thought it would take to finish the game, was about two month, but things came different as expected. First we started adding one new game mode, because collectable always are a good thing, aren't they?

But why only two game modes, when you could have three or even four? So we ended up having four game modes and some additional characters and game effects. If we have different game modes and player skins, we also need some sort of ingame currency right? And would't it be nice if you get this currency not only by playing the game but also by buying inApp purchases? Sure! But most players don't won't to spend real money!? Let's add some advertisement for them! As we didn't want to harm the game experience, we found a way to advertise the users without throwing unexpected full size ad banner at their screen. We only display video ads when the user actually presses a Button "Watch Video" and reward this action with free ingame content. The implementing of the inApp purchases for the Google Play Store and the implementing of the ad system (first we used AdMob, than Unity Ads, and now we use AdColony together with UnityAds) took quite some time. Meanwhile we added an ingame shop offering not only player-skins, but also enemy skins, backgrounds and effects.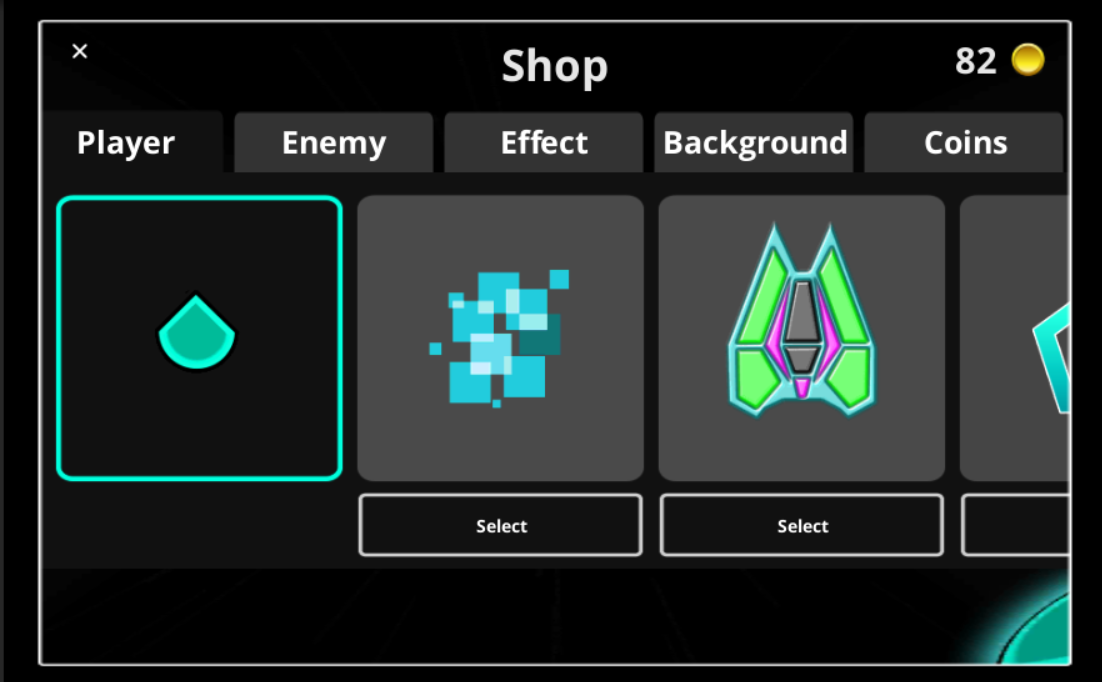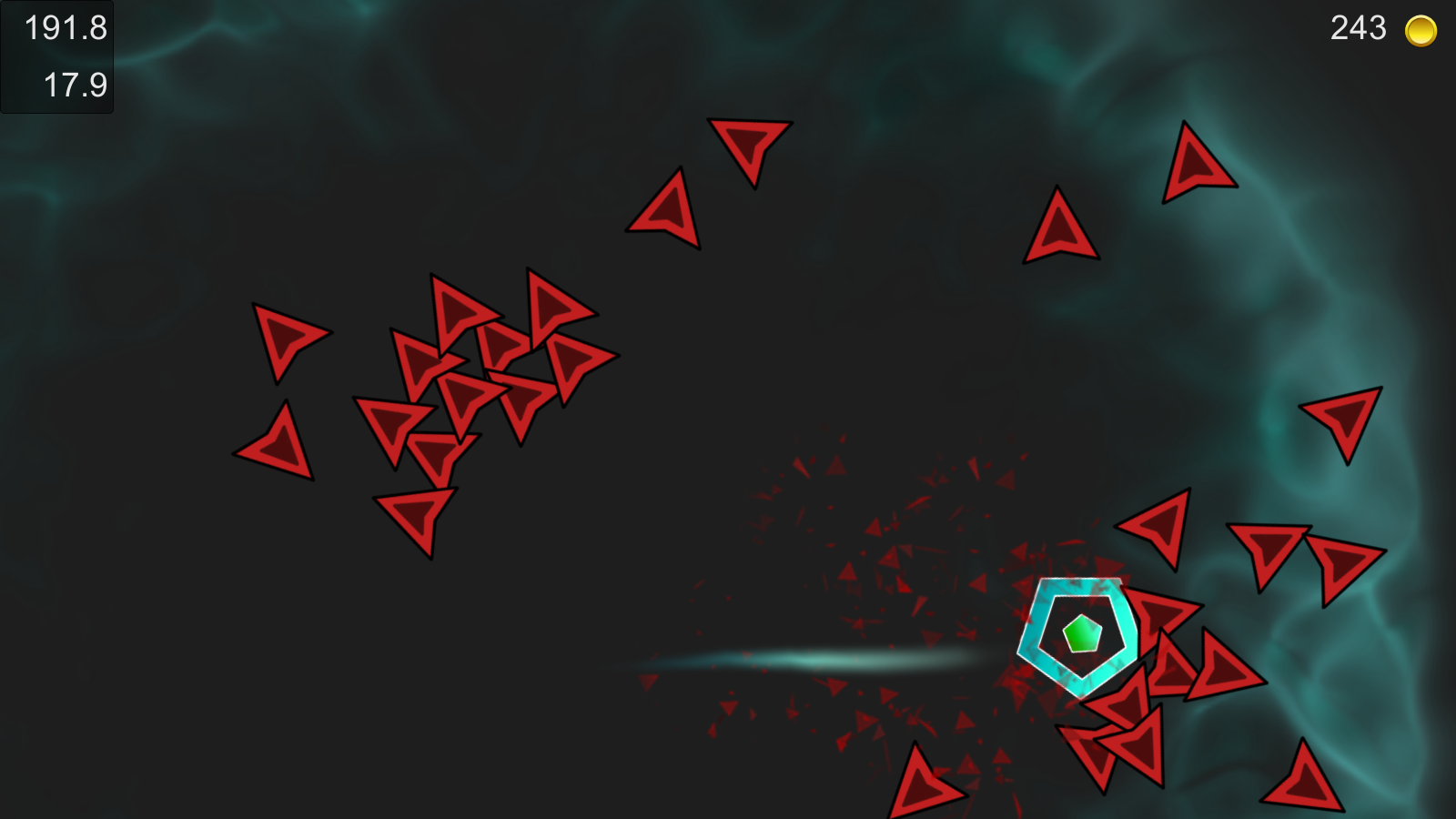 We also worked together with a small sound studio (Tonjuwelen) resulting in great game sounds and soundtrack. After some testing and balancing we released the game on the 10th of June 2015. It got played about 500 times the first day, which was rather the result of the addictive gameplay than the bad marketing we are providing. By now we are still coming up with minor updates on regular basis and try to bring our game to see the light of the day.
Finishing our first game has brought great experience, there were things we haven't even considered when we started the game and problems that you never have encountered before and still I can say that it was worth all the work. Not moneywise (we just earned a few cents by now) but experience-wise what you can use in furthermore projects.