We weren't happy with the state that 1.0 went out in, nor our communication of what exactly the game is and why we were releasing it. So after a week more time with it, here's patch 1.1 (hopefully our final version for now), and we'll get a better description up the top of the InideDB page as well.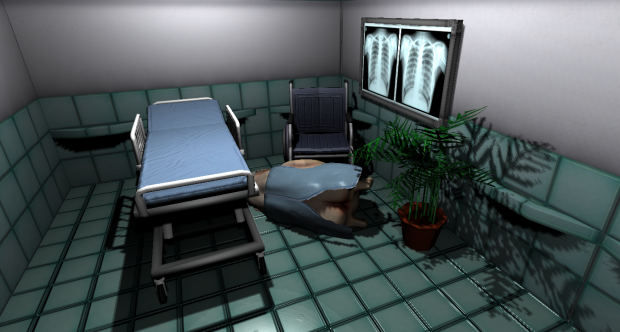 Make sure to rate CHARGE! if you try it ( please do so honestly, bad reviews are useful feedback too if that's how you feel!), and feel free to comment either in this news post or the main page itself. We've had one quick look from HeyImEllis on Youtube so far which was a fantastic surprise and a lot of fun to watch. Through that we also learned a lot about some problems you guys were having with the game and so we're confident that the new description and changes we've implemented will help people trying it out for the first time.
While this marks the end of development on CHARGE! for now, it means we're freed up to begin upon some very different and more ambitious prototypes for the next month or two, but hopefully you guys will be able to see the fruit of some of that work soon. If you liked what you saw in CHARGE! and want to ensure you don't miss any of our future projects, subscribe to our INDIEDB developer page, or like us on Facebook. We don't have a website quite yet but everything we do for now will be going through one or more likely both of those two places.
V1.1 Changelog
Keyboard and controller support for menu.
Dynamic light on the electrifying paddles for the menu.
Slight shift and bob to the main electric paddles in the menu.
Reworked the font and layout for the title and in game menus.
The Wildgrass name is now on the menu, with an additional Credits section listing everyone who worked on CHARGE!
Louder ambulance so you can hear it better in the distance, it also spawns slightly further away giving you time to react and hide.
Ambulance crushes trolleys that they come across so they they don't get stuck upon them at times as they did in 1.0.
Animated the ambulance doors to swing out at the player in the hallway.
Placed a nurse and doctor in the cockpit of the ambulance.
Animated the ambulance wheels, and gave the main chassis a bit of a perilous bob to its movement, and a wobble when it hits things.
Balanced the ambulance so that it doesn't make it impossible to finish the game.
Made it more obvious that you are actually pushing people over, via an animation.
Footstep sounds for the game, bare feet slapping on plastic for the corridors and patient rooms with a more dull thumping for the office carpets.
The player can now electrify themselves on computers.
Computer Screens are turned off before entering the room. And turned off after being used.
X-ray boards not longer emissive to avoid seeing them in unexplored rooms.
More instances of the double staff doors in the corridor.
Extended the distance at which the world and AI spawns.
The guards are now holding a taser model in their hands.
Fixed the missing back wall in some of the side rooms.
Added scorch marks on the floor for where you electrify yourself.
Made side rooms more noticeable by adding a glowing effect to their border if you haven't been in them before.
Hospital lights flicker when electrocuting yourself.