Here is a little diagram showing the main characters of our story and their relationships. Our game is based mainly on a strong plot and on the complex relationships between characters. We wanted then to introduce you to the main characters in our story.

The playable character will be Mohamed, the one in the middle, that everyone appreciates and who is in a good position to manipulate the others.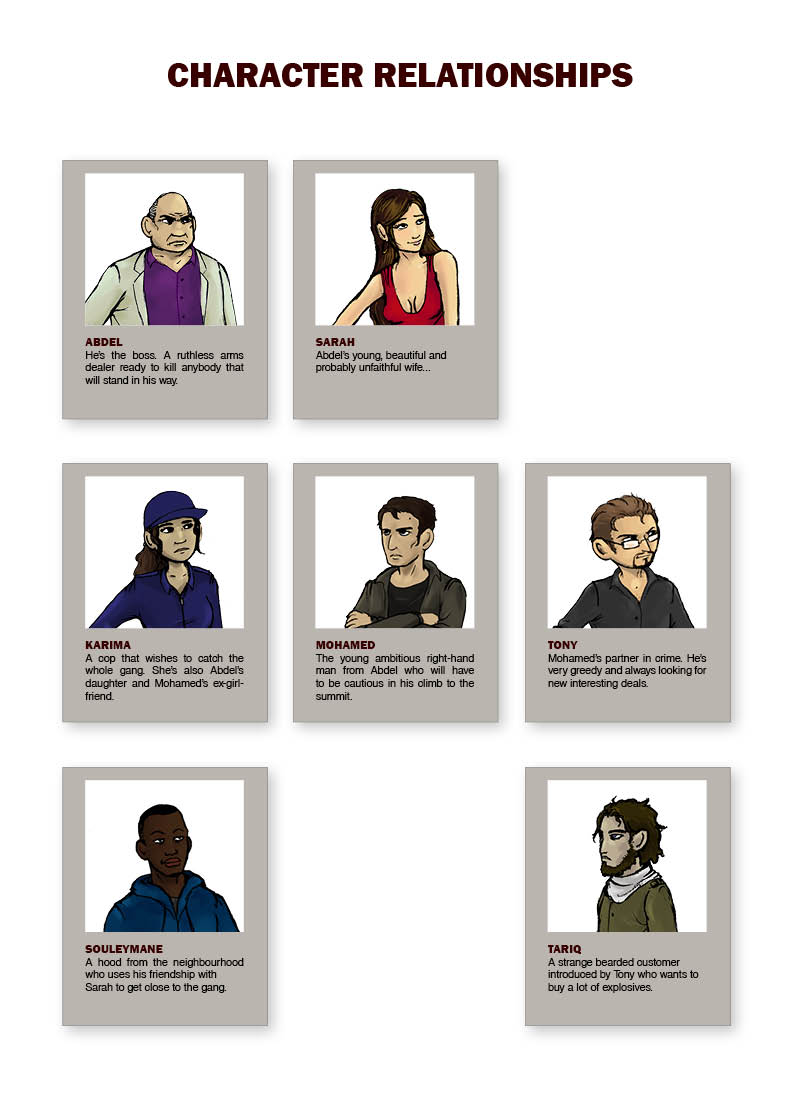 Our objective is to create tense dramatical situations between those characters making the moral choices more difficult for the player.