Hey! some little news!
Finally, We've tested option B , because the shotgun looks better (IMO) with that body (please, see the previously news if you don't know what i'm talking about)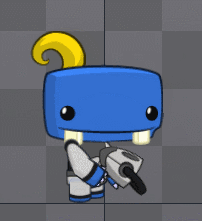 Pay attention to the weapon morphing!
Of course, this "morphing" got an explanation (will be explained with the main plot, so... we stay quiet for now). Probably, we'll add more weapons, but firstly we need to test the gameplay.
What do you think?