To celebrate the completion* of our game we thought we do a little something like a character highlight week. What does this mean? It means that for the duration of this week will take a character and give you guys all the details about it. (spoiler free)
Today in the Character Highlight Week we have Kogara Sachi.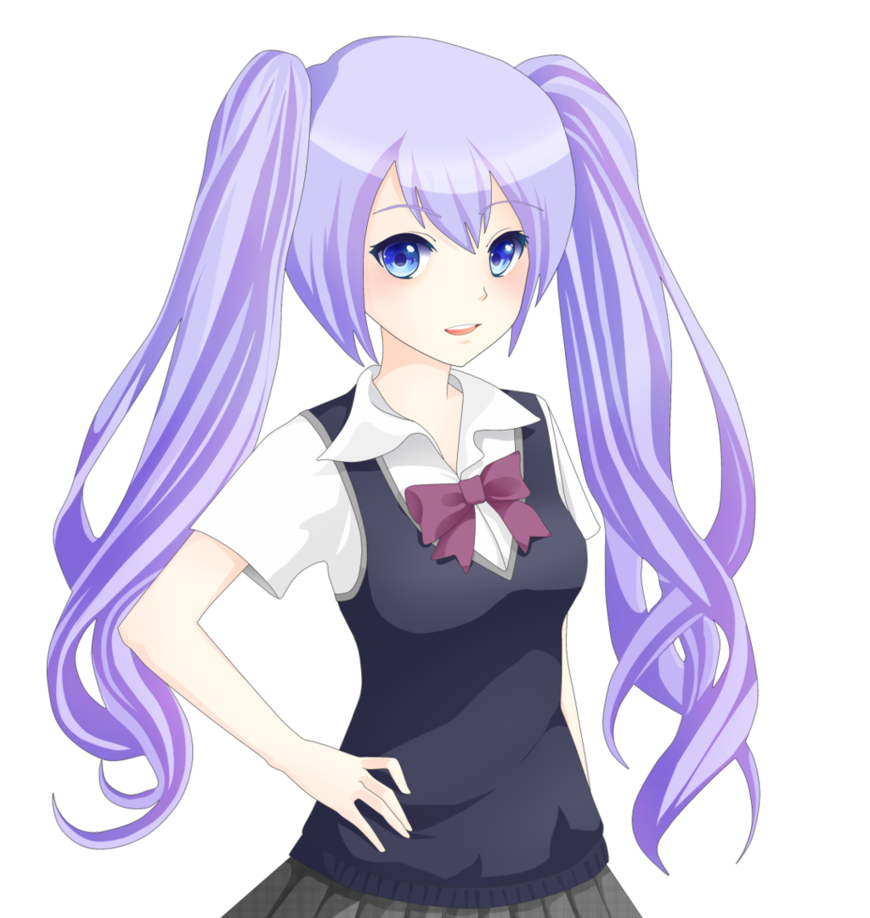 Main Name: Kogara Sachi
Date of Birth 18.05.????
Gender: female
Bloodtype: A
Height (in cm): 160
Weight (in kg): 50
Bust (in cm): 77
Waist (in cm): 54
Hips (in cm): 81
age range: adolescent
clothing: skirt, vest, shirt, ribbon
appeals: loli, moe, zettai ryouiki
habits/hobbies: kendo
looks: purple hair, blue eyes, short hair, pigtails
nationality: Japanese
personality: energetic, impulsive, passionate, tsundere withd a dash of yandere
role: childhood friend, secret ;)
schoolwear: school uniform
Sachi is Kusanagi's childhood friend since she was five. Kusanagi saved her from a pack of stray dogs that she believed to be wolves. As thank you for that she helps him with everything from waking up to making breakfast and lunch for him to helping him study. They both started martial arts and kendo at same age which is where they've first met and was more of a rivalry between them than friendship. Their friendship started when Kusanagi saved her.
Remember to Like and Follow us on:
Facebook:Facebook.com
Twitter: Twitter.com