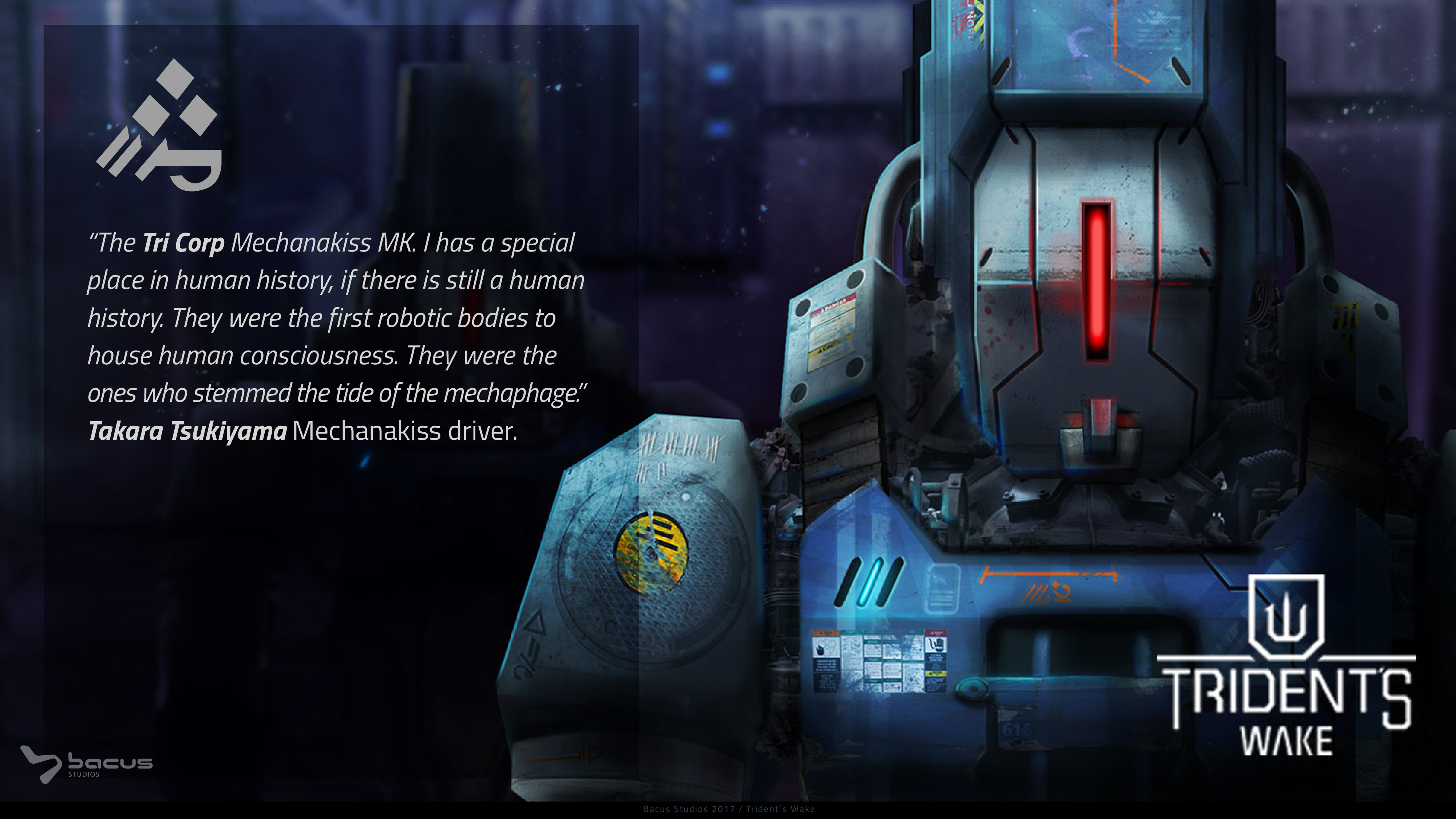 Hello there! Welcome and thank you for joining us, today we are going to showcase the development process for one of our characters, the MK I. Mechanakiss, a combat robot created by the Tri Corp. A corporation which originated from planet Providence from Bernards Star's.
The Mechanakiss underwent heavy work, mainly due to the need to find a good sense of art style, working mechanics, and of course a lovable face which could be recognized!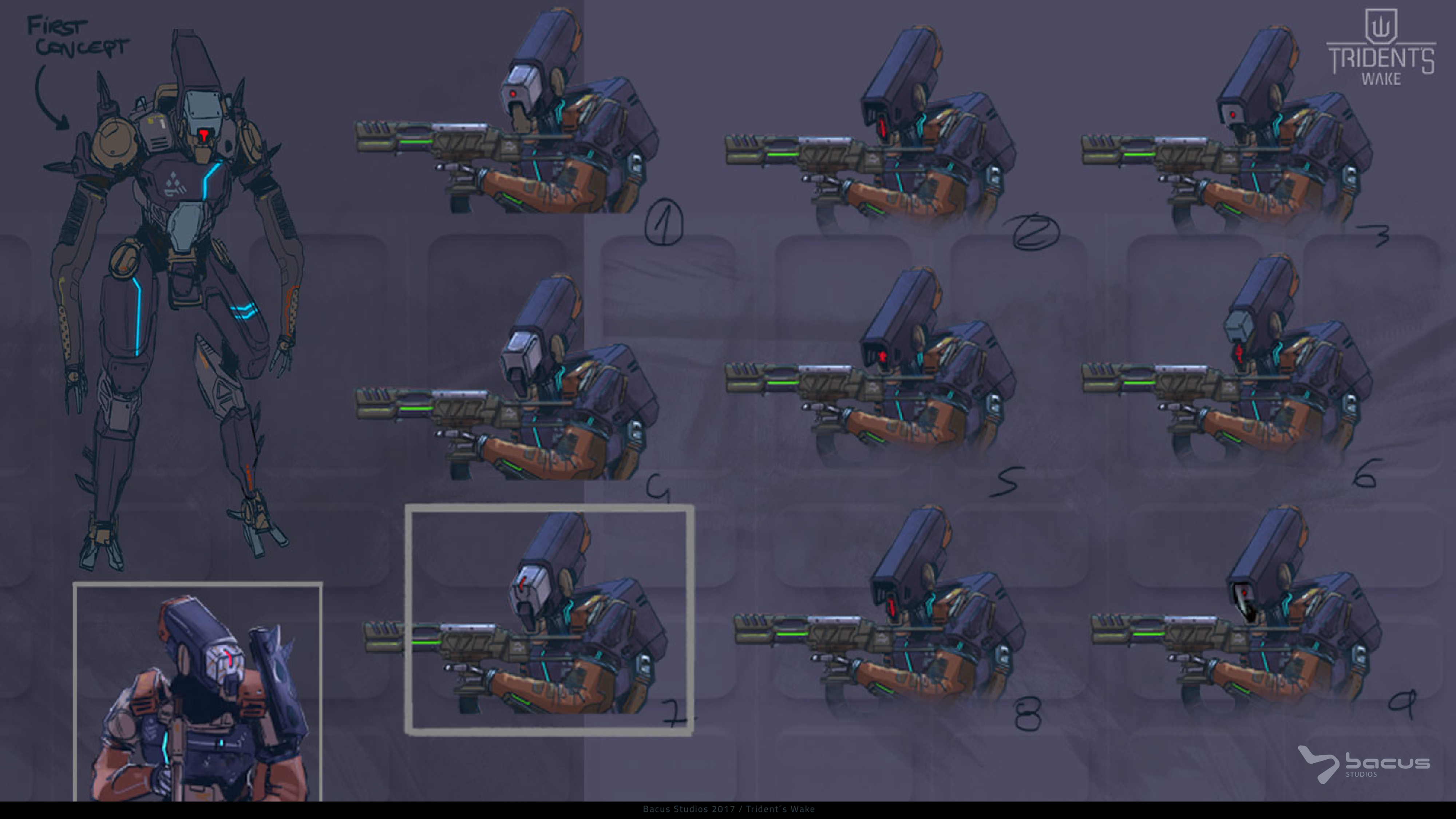 First, I began working with our illustrator, Alejandro Romero, on what our first sentinel would look like. He first draws a basic concept; once the general idea for it was in place, we decided which "face" was better suited for, recognition, lore, and of course coherence. Even though we are working on a sci-fi, game we want the most realistic product possible.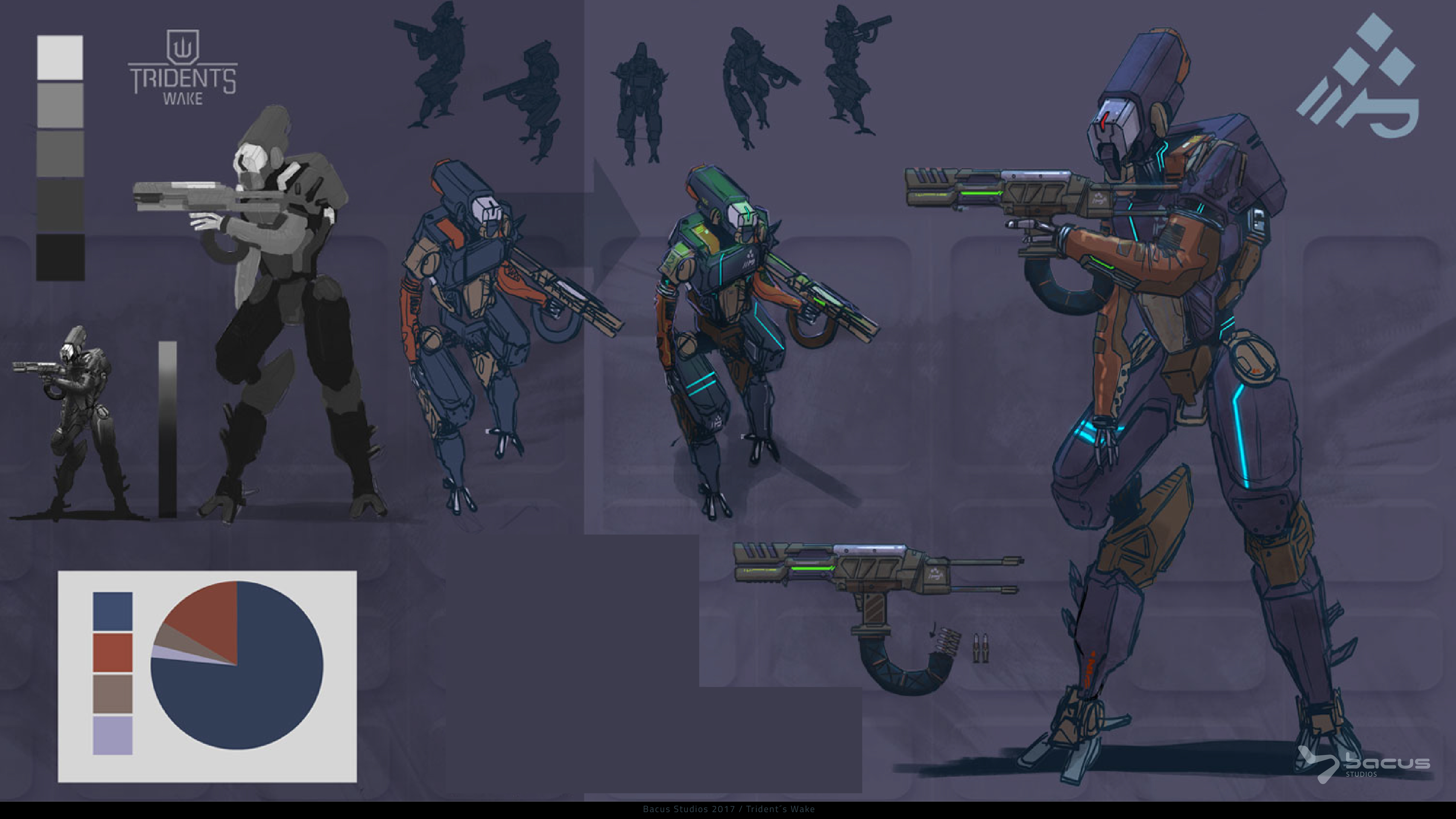 Once the general concept was in place, Alejandro, began working on the context of the game. Since the game is a twin-stick shooter, in which the camera is located on a 60º angle, some things are going to be more relevant for the eye than others, therefore we aim to be more assertive in those specific areas; we want to direct the eye of the player to those.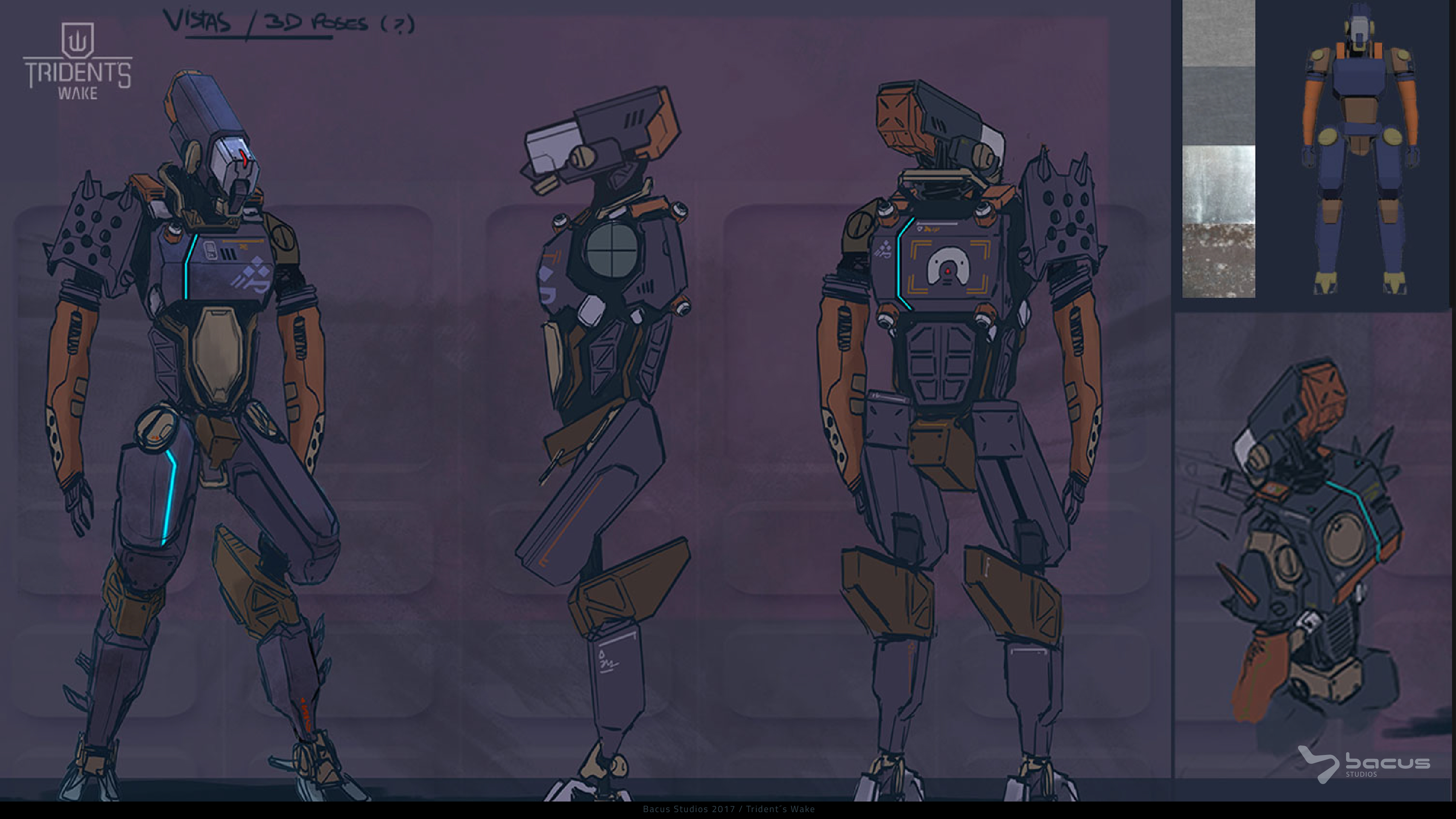 Afterwards we work on the general tweaks required for Federico Pedroza, our 3D generalist, who then turns this concept, into a full blown 3d model.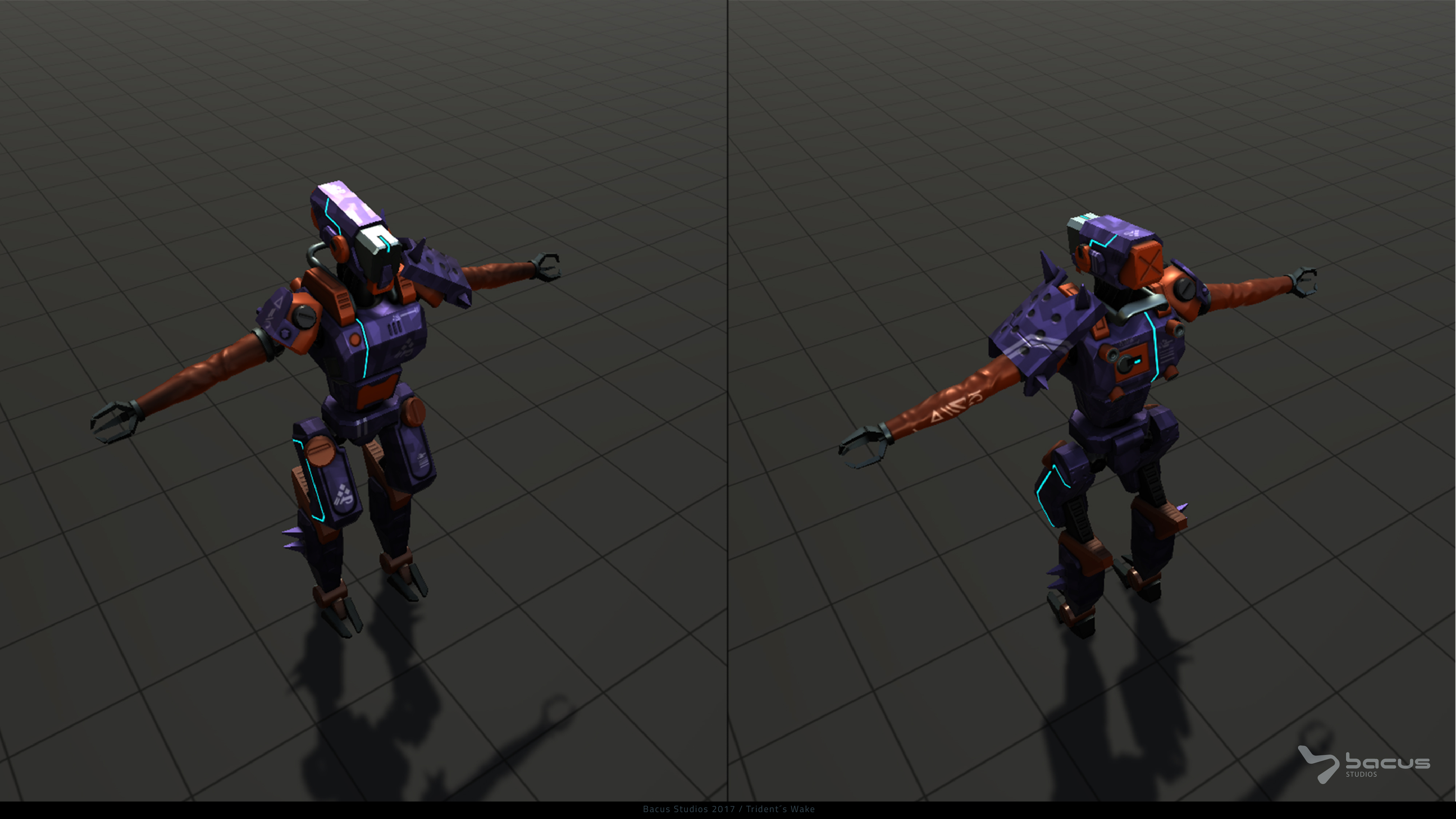 This is the final in-game model. The model reached our expectations and was a final product to our linking.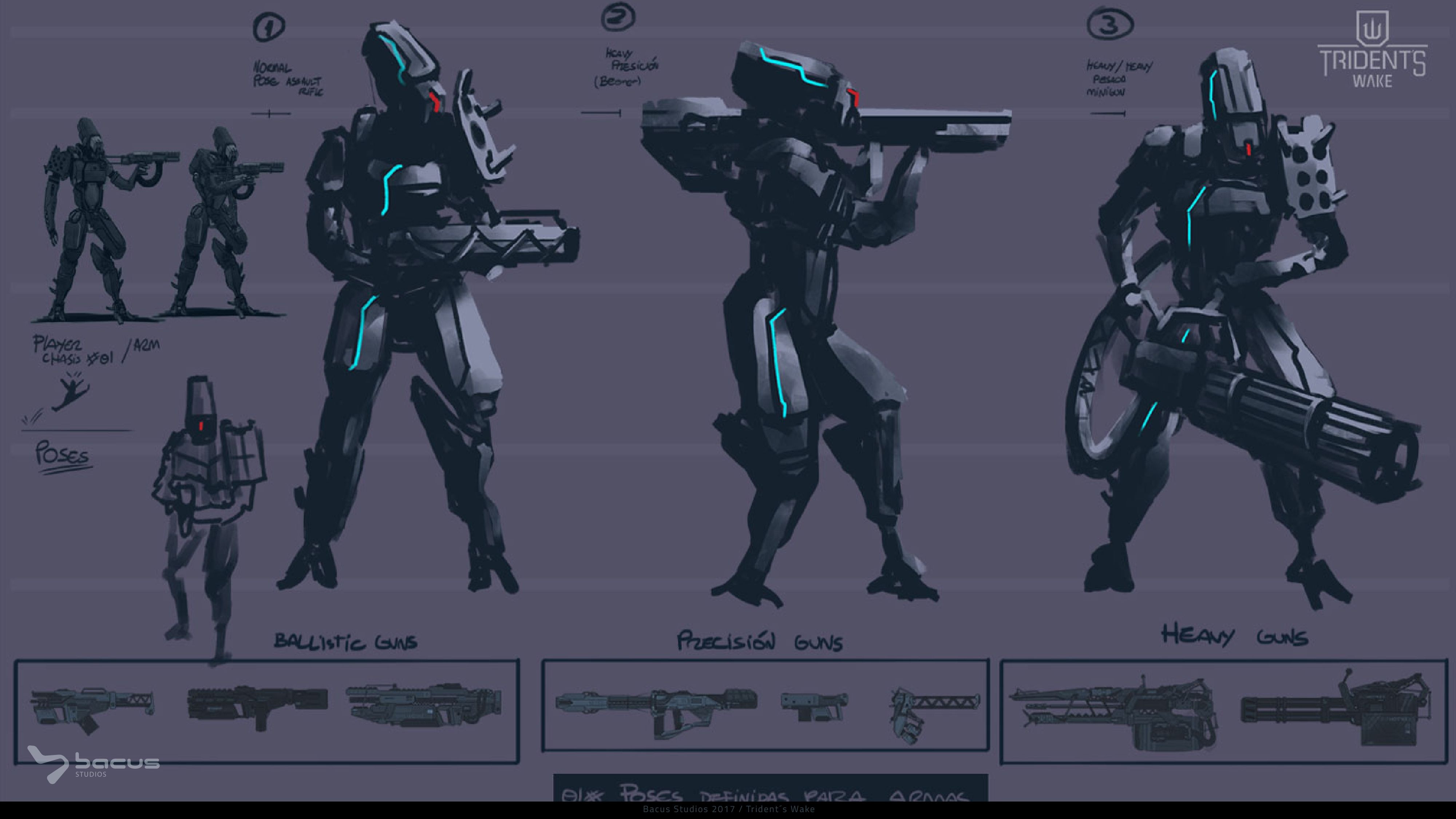 While the model if being worked on by Fede, Ale kept on working on various weapons stances, to give the game more flavor than "generic assault rifle". This of course turn into an innovative idea, because we can develop different weapons, and give them different feelings. A heavy weapon would feel heavy.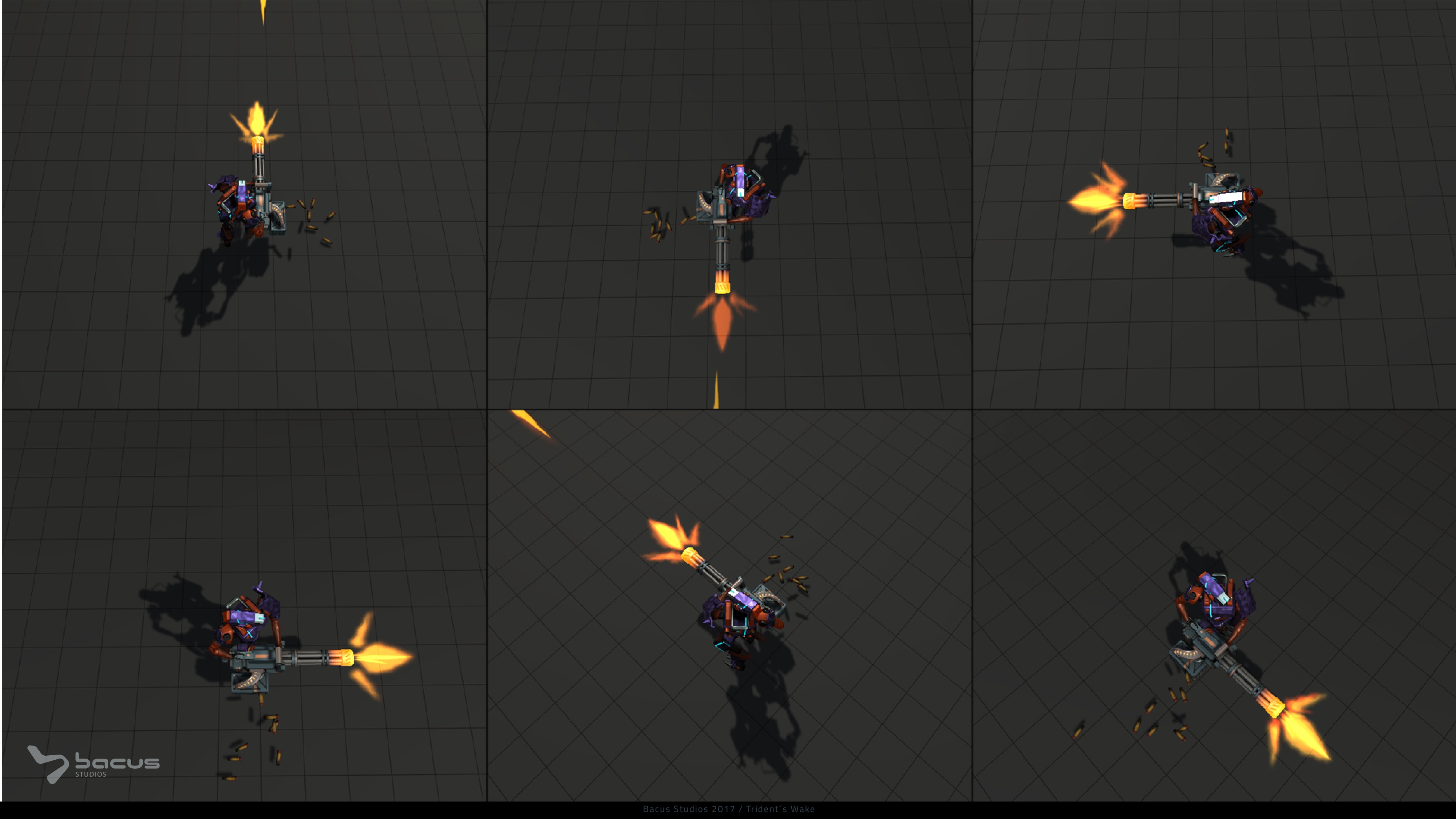 Some work with a heavy weapon (guess which!).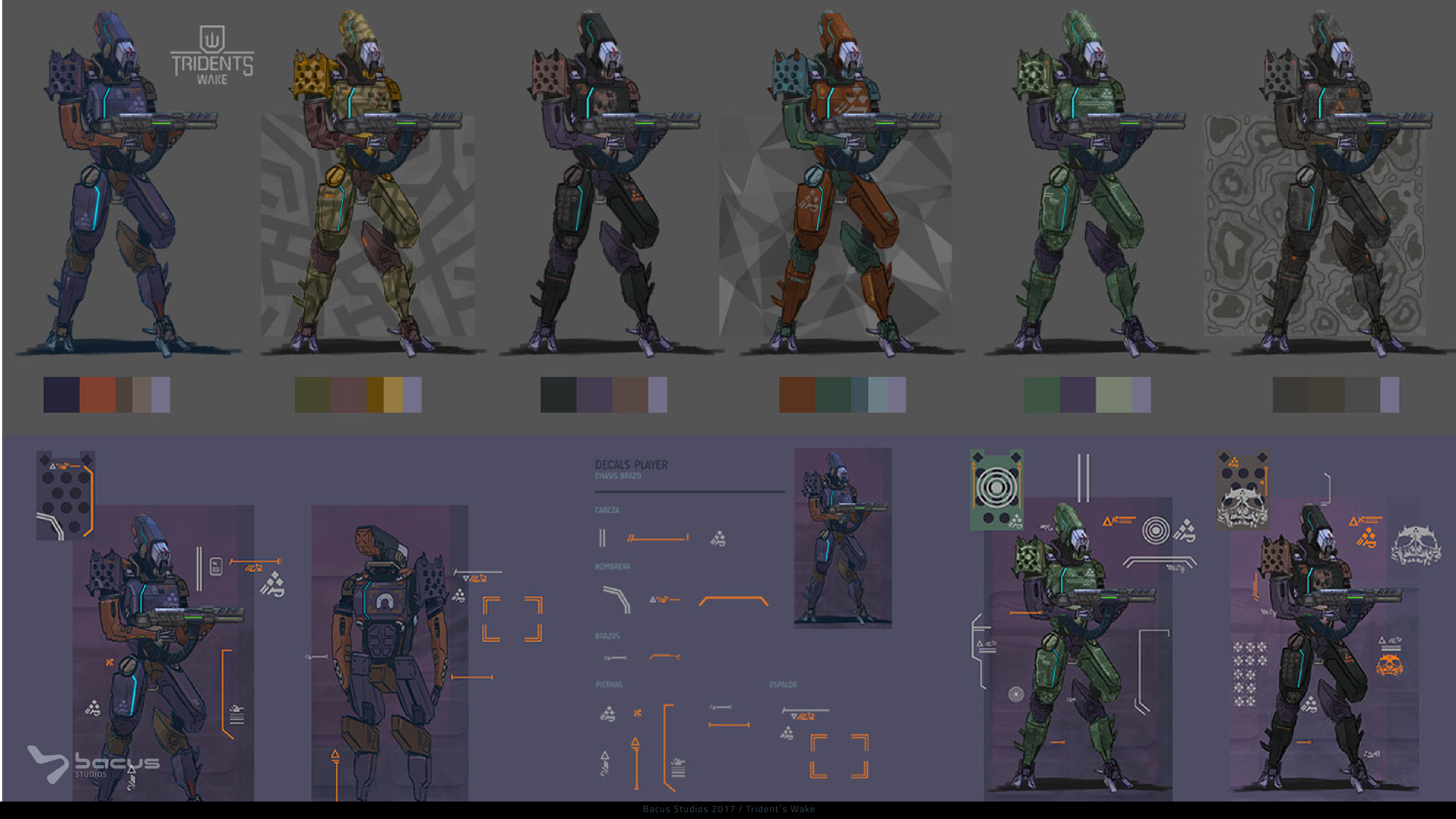 In order to give player some control over customization we were considering the possibility of giving the various players assorted color tints, and camos. Player customization is something we will strive for in Trident's Wake.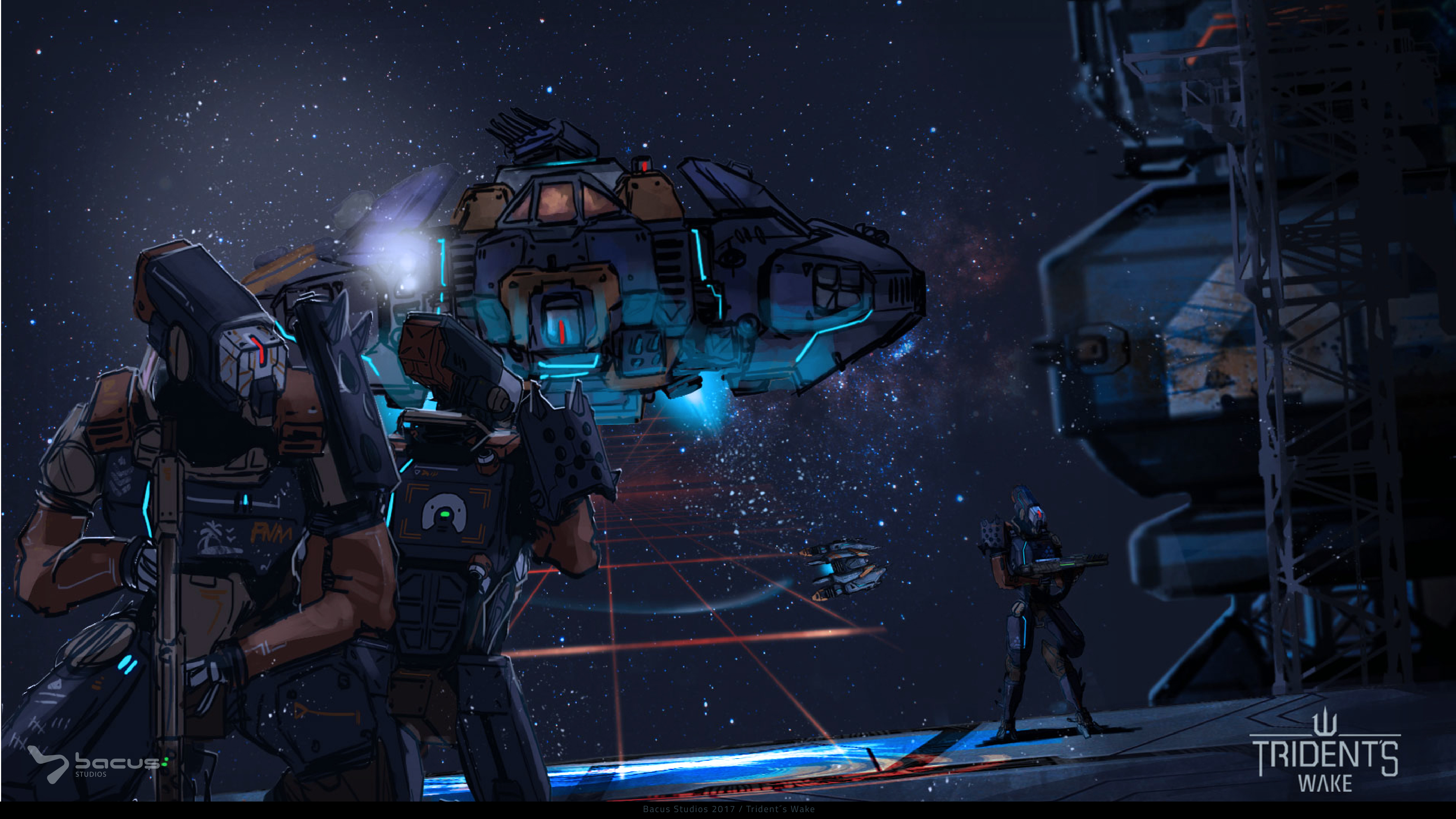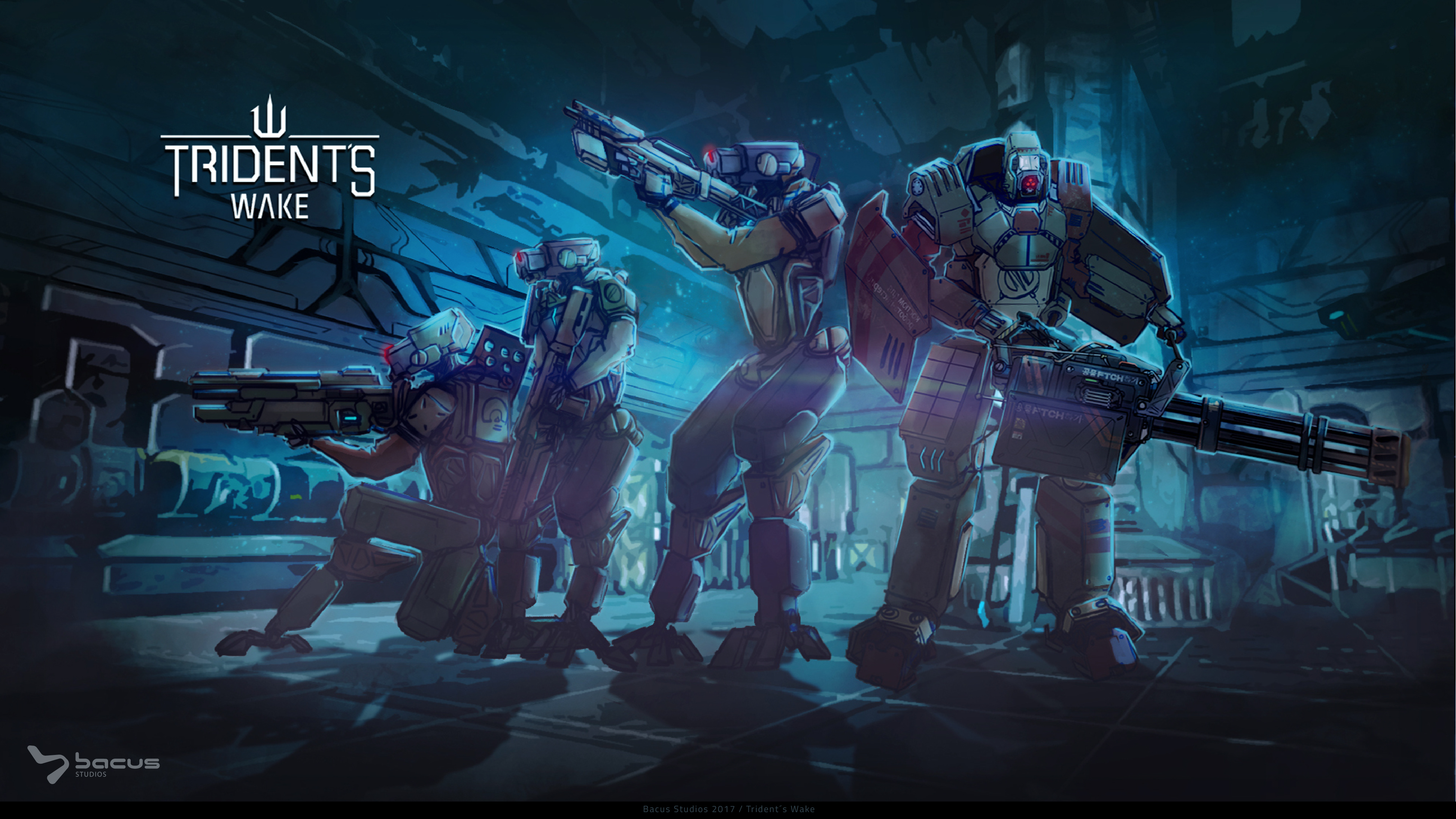 We hope you enjoyed our little presentation, and bid you guys a wonderful week! follow us, if you so desire on:
Twitter: Twitter.com
Facebook: Facebook.com
Twitch: Go.twitch.tv
Webpage: Bacusstudios.com/
Feel free to ask any questions