Hey Tal'Dorians!
In this update we will be covering what makes characters special in the world of Tal'Doria. Showing you what kind of customizations we will have and the different classes you can select currently.
Content
Character Creation
Equipment
LAQ

When creating a character you will be able to name them, your name is personal and not only is it seen by other players if you're playing online, but will also be used by NPC's in some cases to personally greet you and will use your name in dialog. You will additionally see your name on equipment that you craft so that you and other players know it was made with your hands.
Then you will select the class that you wish to be, currently there are only three classes for you to pick from; those being: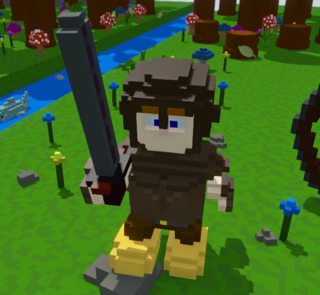 The Knight class
A Knight, who either can be augmented with skills to be a full tank for you and your friends or to be an off-tank who has some support skills.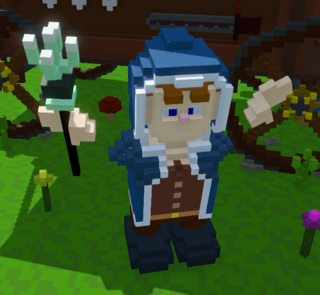 The Mage class
A Mage uses a scepter to shoot magic projectiles from range; using the power of elemental skills they can be a damage dealer or can rely on healing skills to focus completely on supporting other players.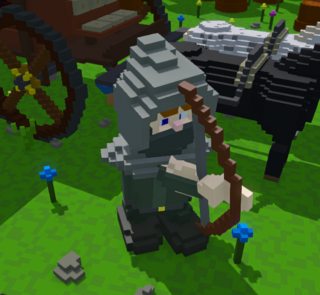 The Archer class
An Archer uses his bow to provide damage to enemies from afar while ether using skills to set traps or use animals from nature to help him.
You will also be able to customize your character's looks having both male and female avatars, along with selecting a hairstyle and the color of your hair, body, and eyes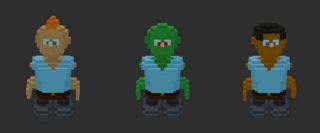 Different characters

All Equipment you pick up in Tal'Doria will be shown on the character, any helmets, armor, belts, gloves, boots, and weapons you put on will be seen by you and other players.
Starting out the equipment you find will be simple and practical, not being very flashy or impressive but will still serve you in terms of stats: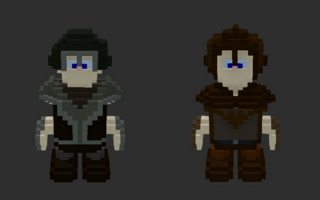 Low level Knight
While later on you will be able to find legendary gear which will boast impressive stats and look great like this: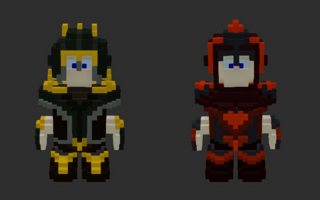 High level Knight

Here are our Last Asked Questions for this week.
"Will you add more classes?"
Actually we really want to do that. But we do not want to promise too much yet, better to finish the game first.
"Do you need a composer?"
We have got a huge amount of people, who want to write music for us. Thanks to all of you and your interest in Dungeons of Tal'Doria. For now this position is filled, but we will contact you, when there is an open position in our team.