Our main Character can be said to be Sophia, these are some concepts for her. You can see she is always on seemingly comfortable clothing. This is because she will be inside her house through the whole game.
She will be our character of the Present.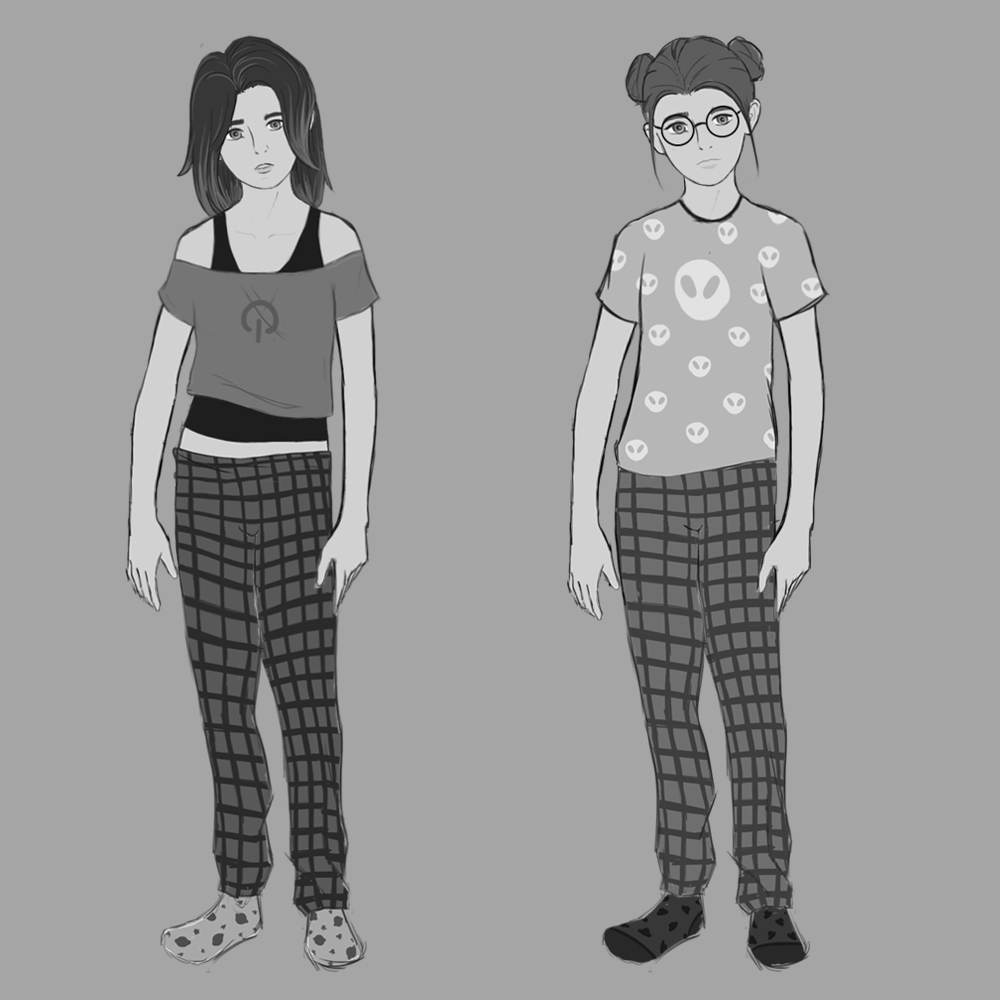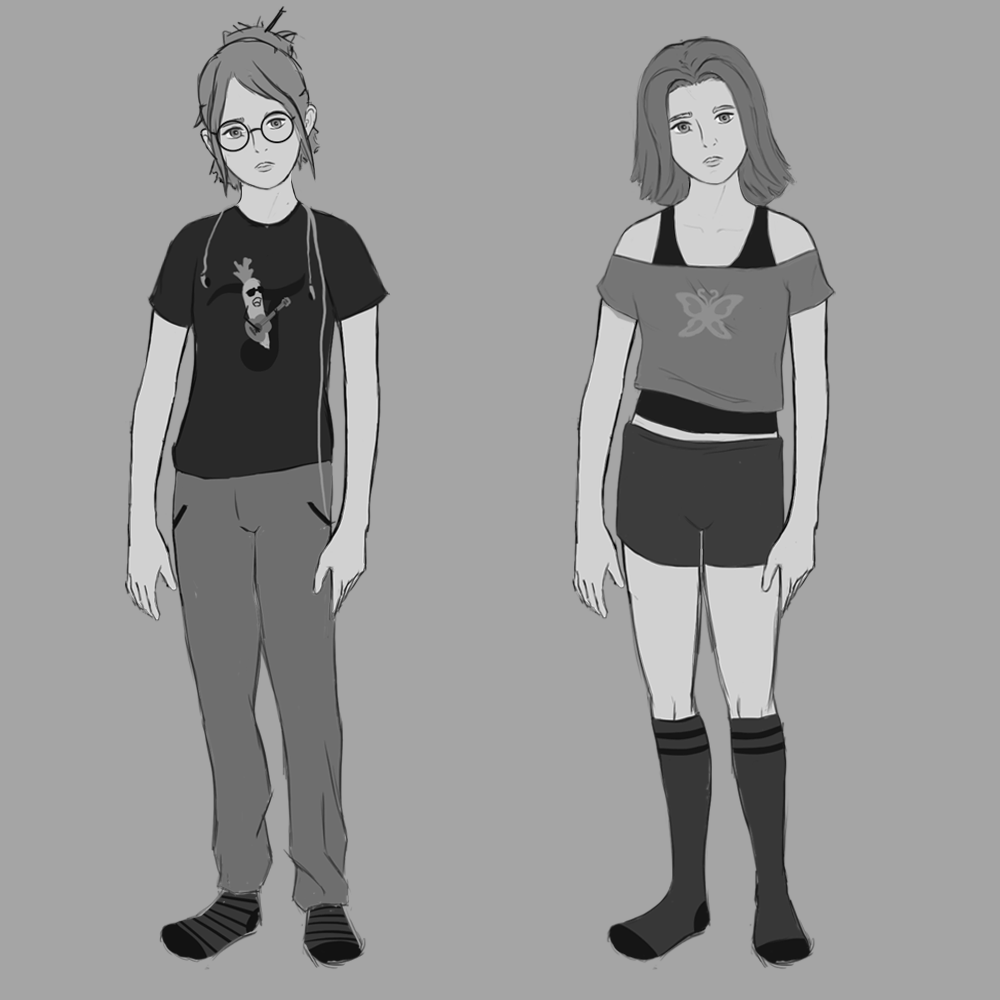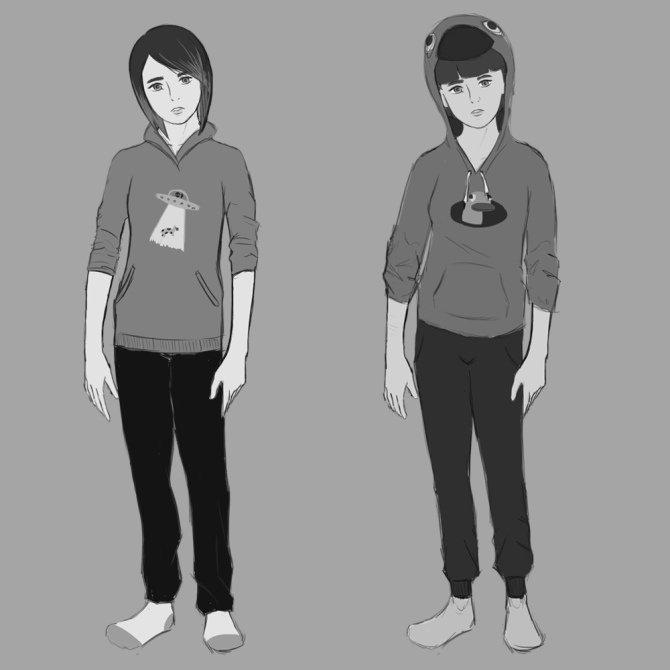 As for the character of the Past, you can call her Pearl. Just like Sophia she won't be leaving the house iin the gameplay. Since she lives in the 90s you can see we took inspiration on some nostalgic clothing, hairstyles and accessories.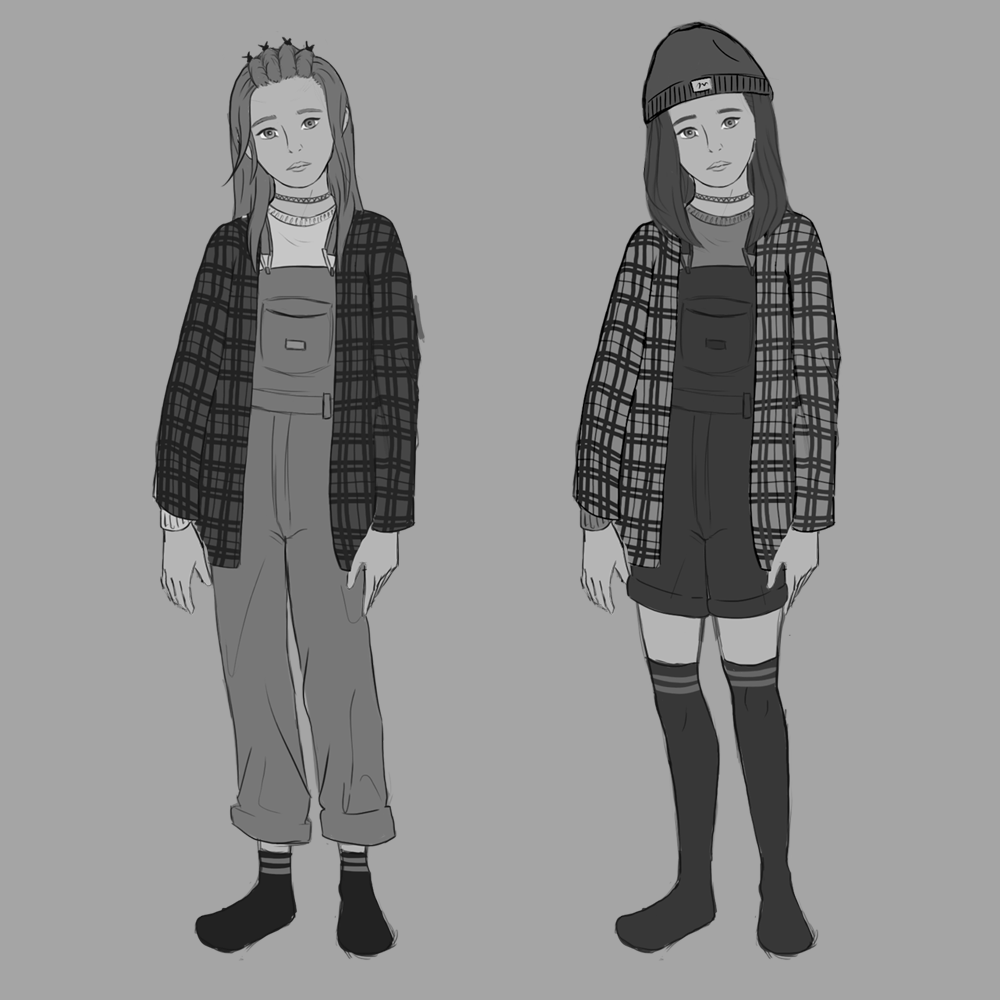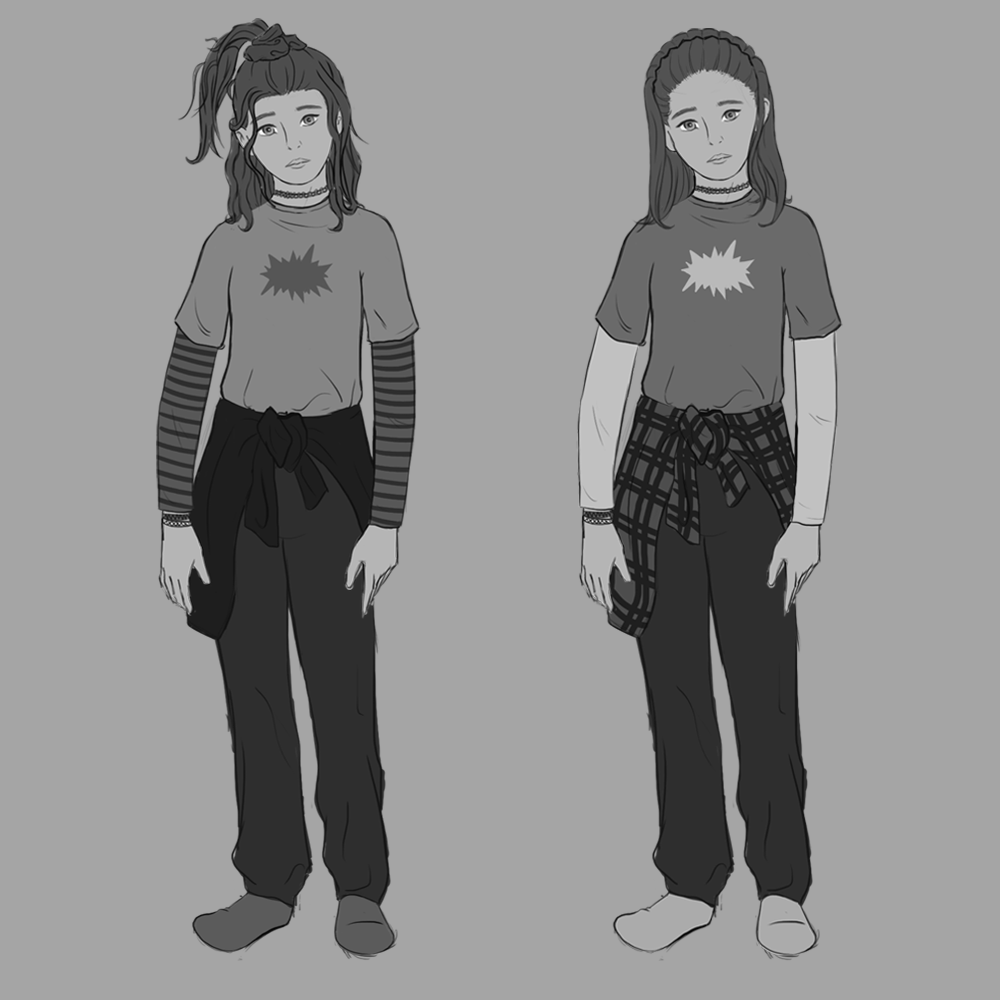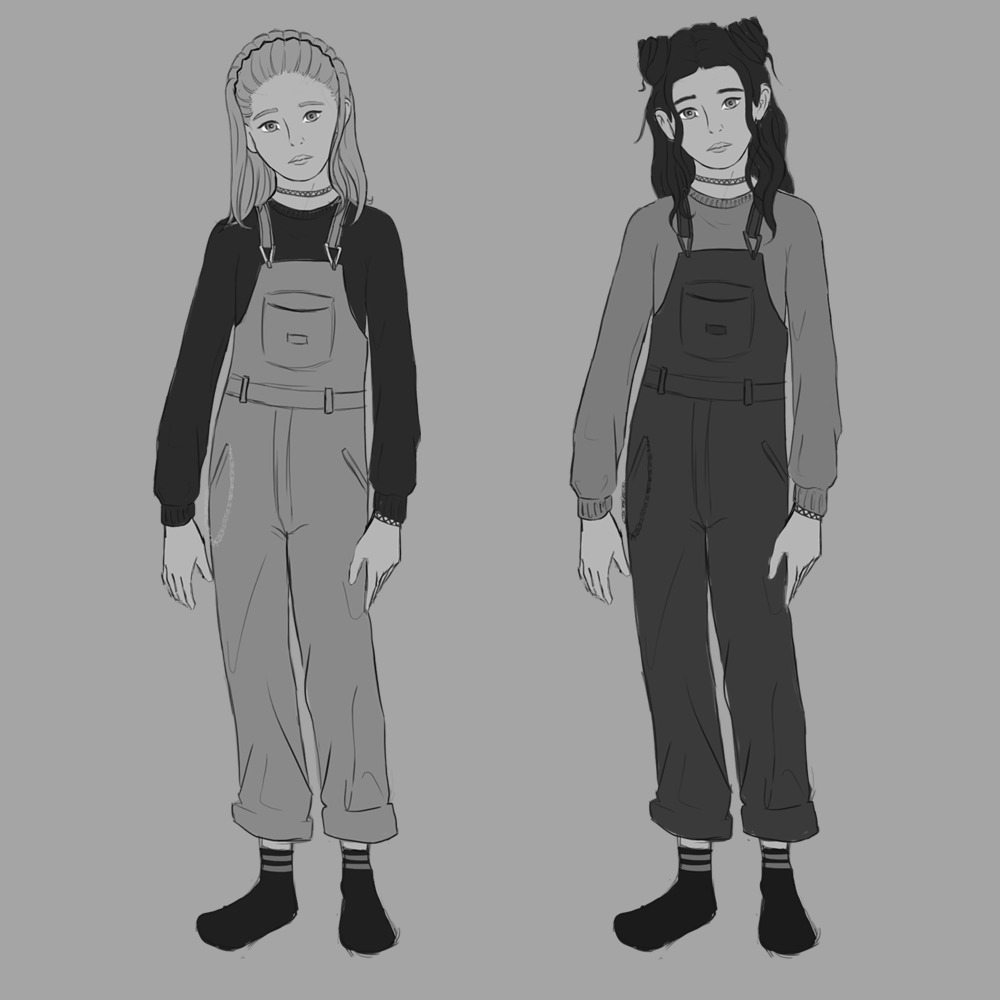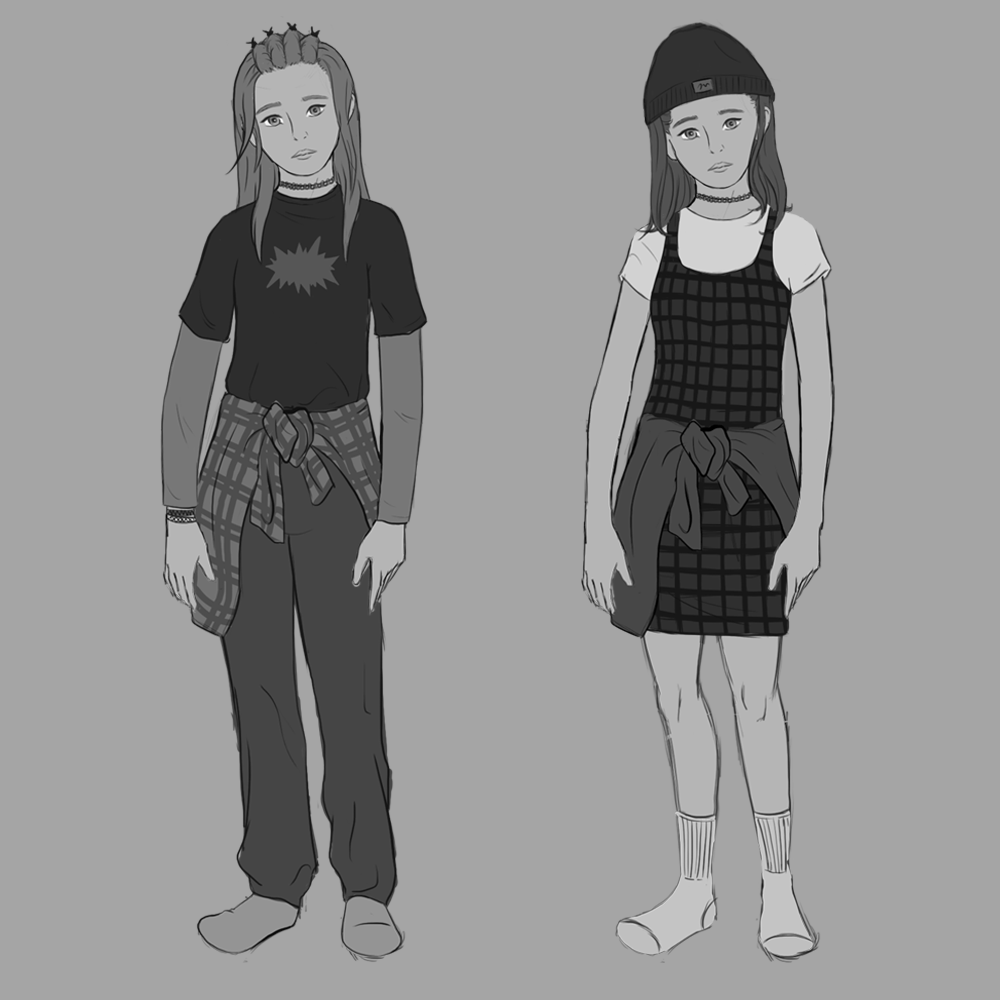 And if you're interested in the development of Sophia and the Girl in the Past follow us on our socials:
Instagram: Instagram.com
Twitter: Twitter.com