This week we'll be talking about the still very-much-WIP Chapter 8 along with the new ability that we teased last week. To start things off, here's a picture of the latest version of the arcade: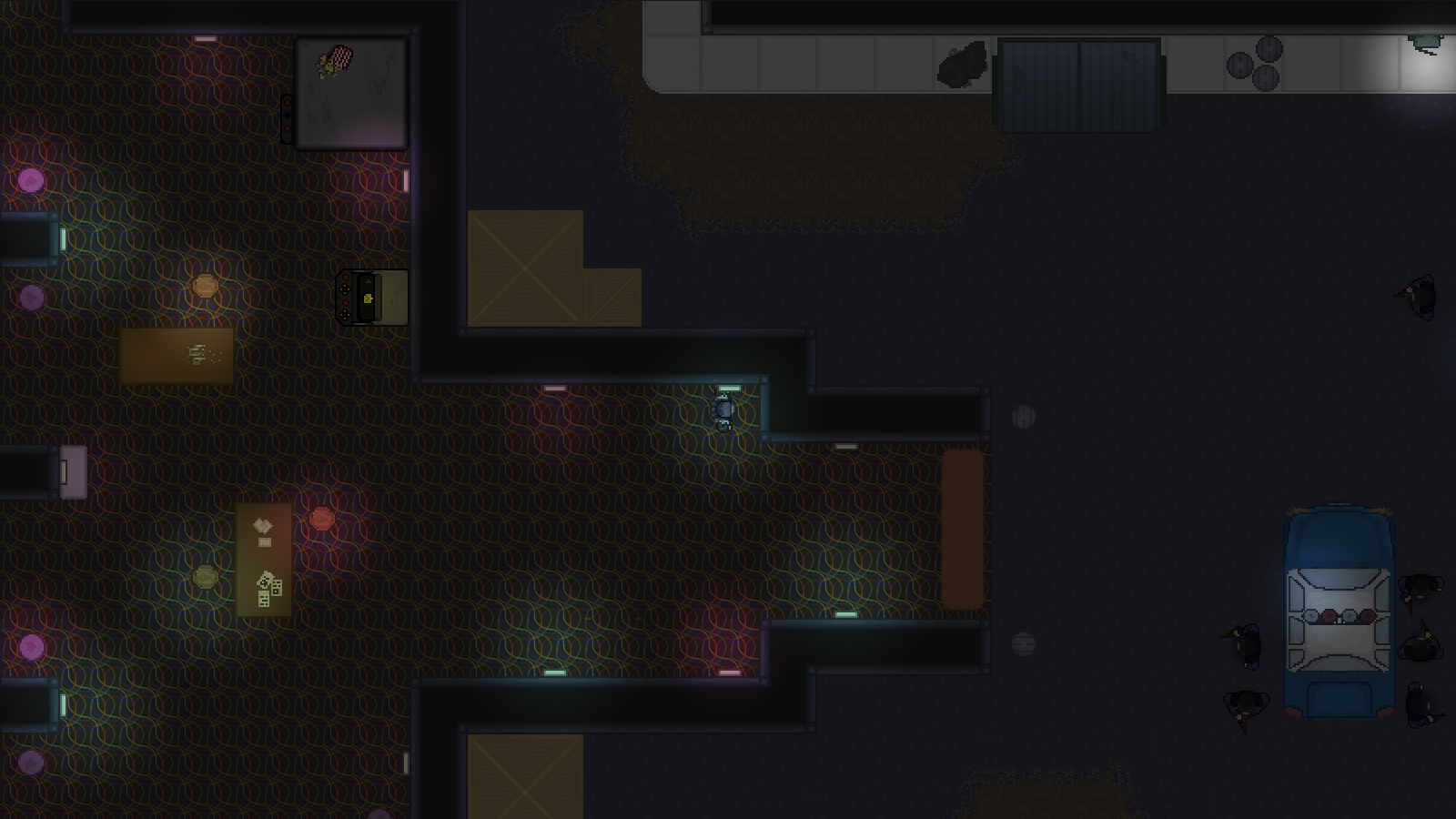 As you can see, the arcade now opens up into the alley. Police are waiting for you outside and have blocked off the way out of the alley. Here's a few more shots of the rest of the area: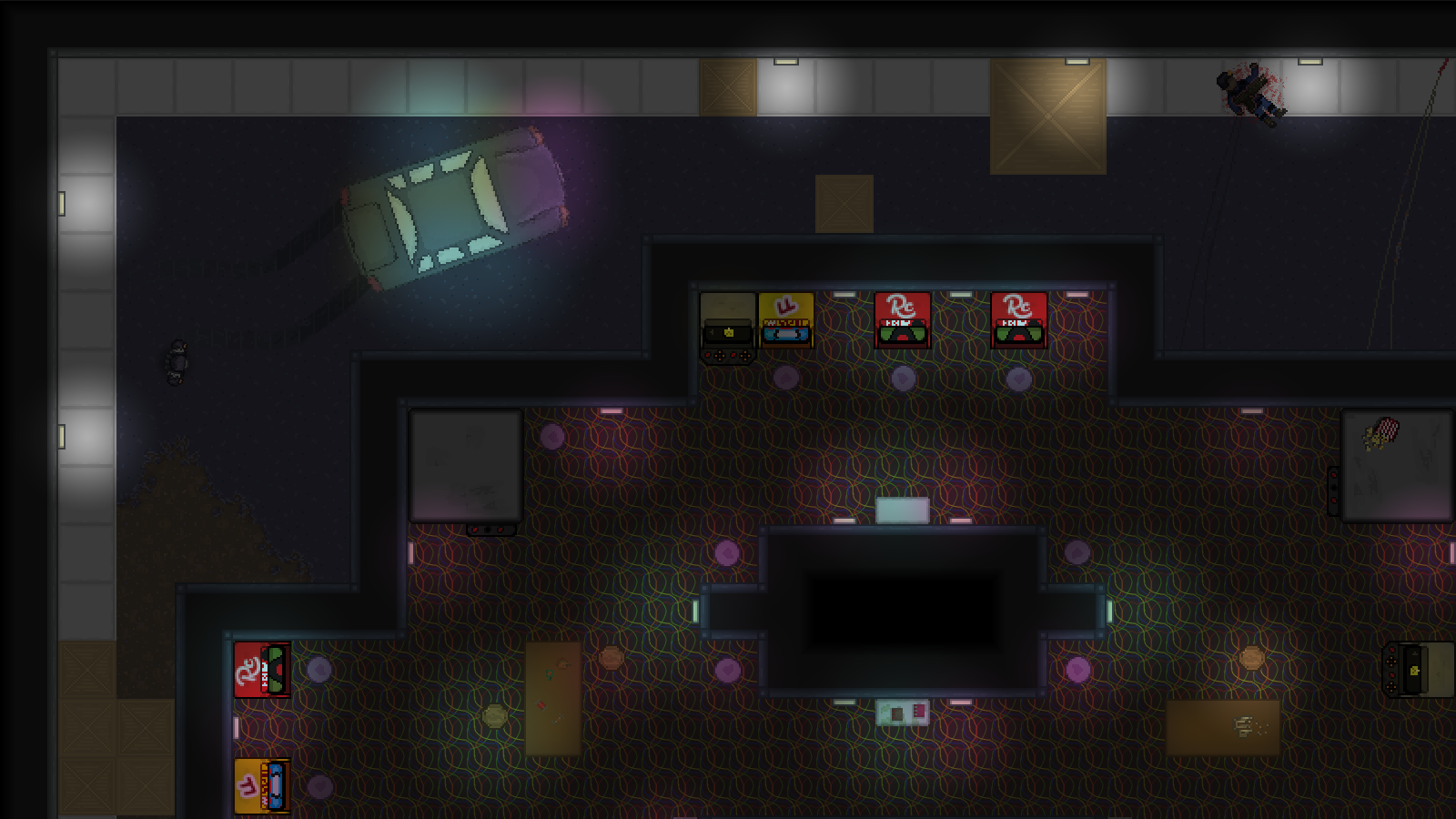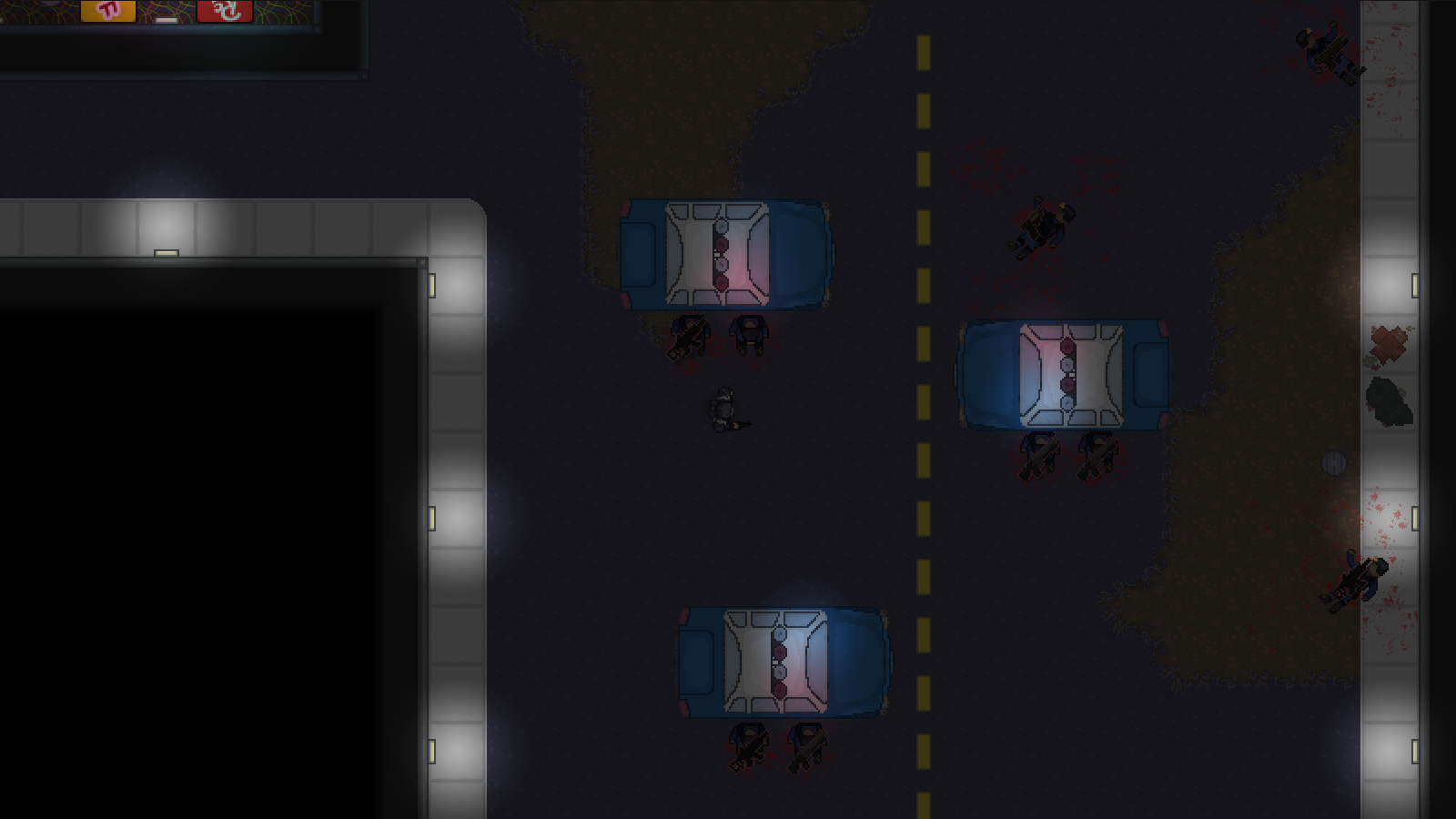 Last week we all teased the new ability. The chain kill is based off your current combo. You'll jump from guard to guard for each combo point you have. The jump does 5 damage so will take out most types of basic enemies. Here's a gif of it in action:
This ability unlocks with this chapter as a result of the power-enhancing drugs you receive in chapter 7. We'll have more on the next section of this chapter next week.