Chapter 6 is almost done! We have one more map to finish off before the chapter is finished but that's a spoiler-filled map so we won't be showing it off. The third and fourth parts of Chapter 6 bring back the massive open spaces we introduced back in Chapter 2 and Chapter 4: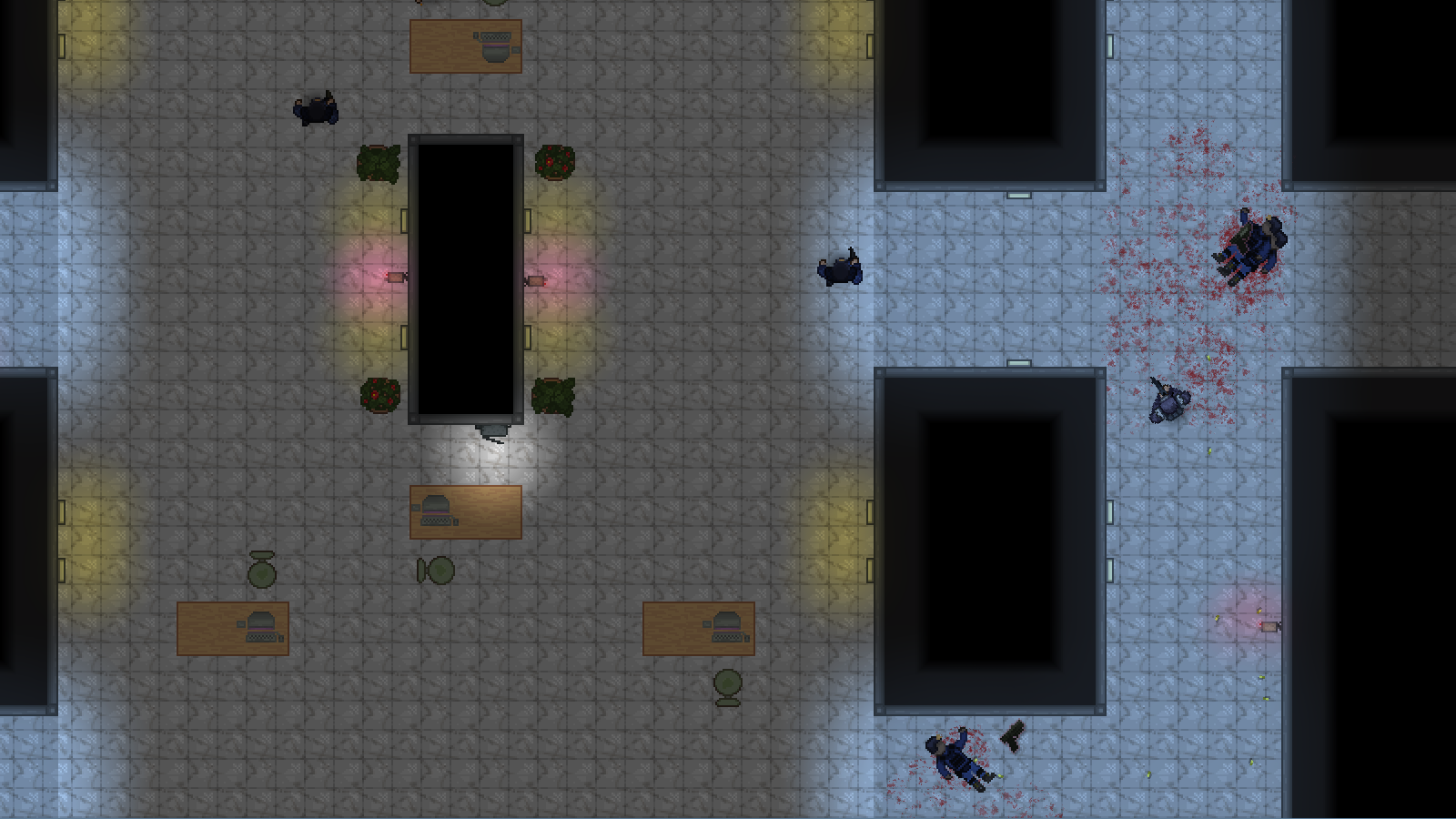 This area in the third part of Chapter 6 is particularly difficult. You'll need to dodge your way around the walls or use your "ghost" ability to possess guards through walls. Copies with the "ghost" ability currently activated can now go through bigger walls and not just objects like chairs and tables. We've also updated the previous Chapters to reflect this change.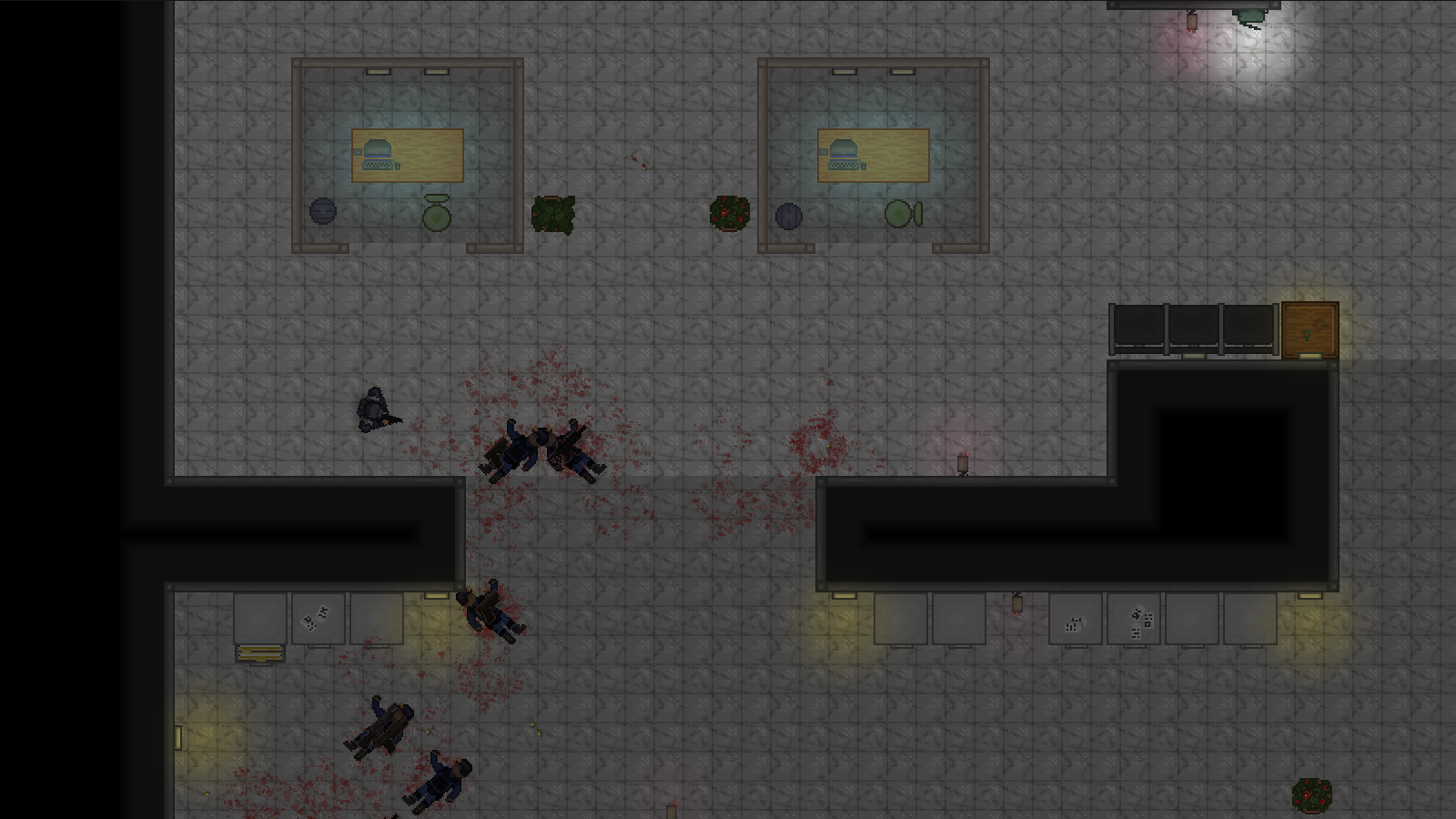 The fourth part is again very open but also has cubicles that you can use for cover. This map was designed to give you a range of paths to take. You can go down the left, the right, and if you're feeling particularly adventurous, straight down the middle.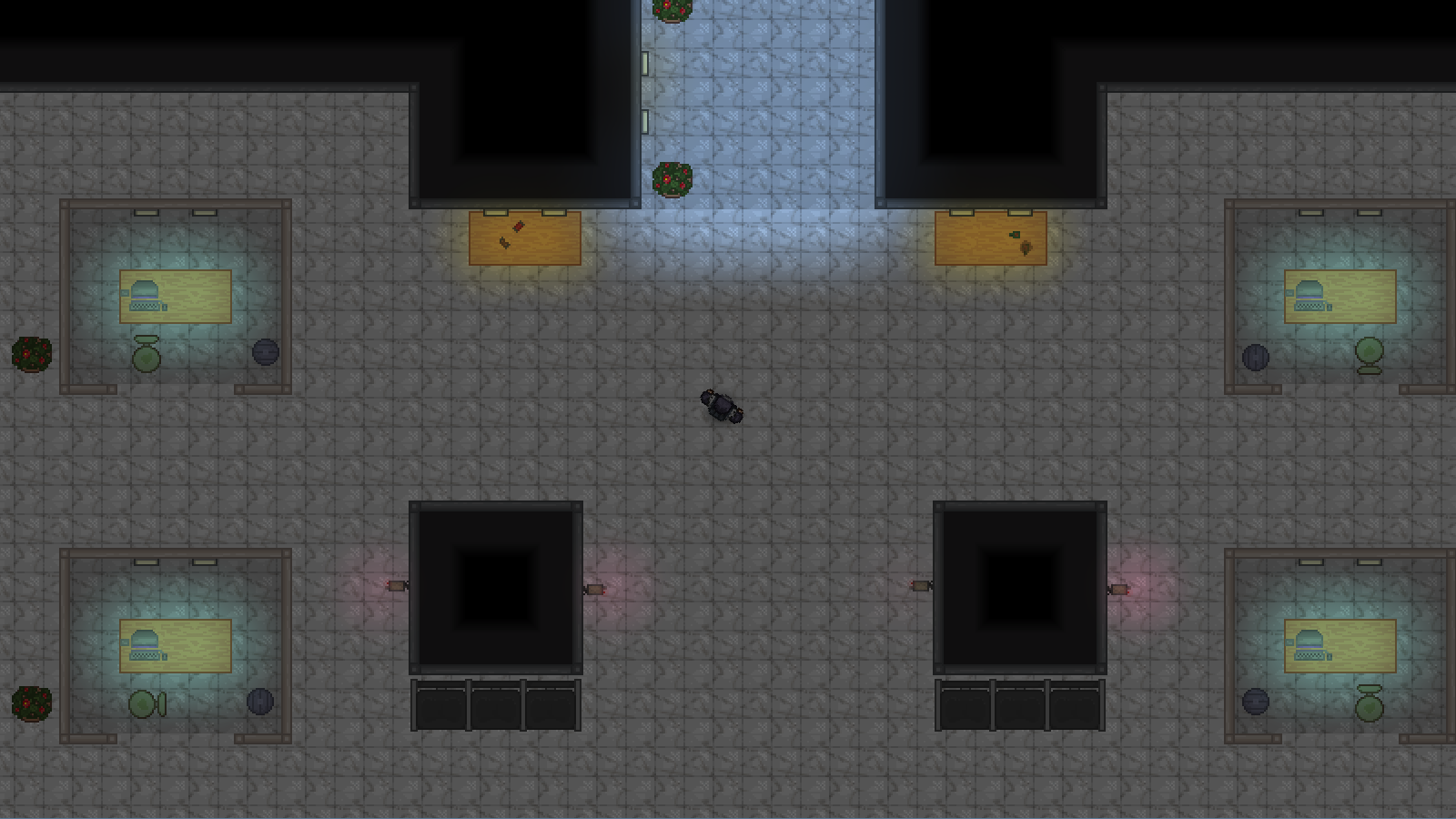 We've also added a few commonly requested features. You can now simply walk over a gun to pick it up (assuming it has ammo) if you currently don't have a gun equipped. This applies to both the player and their possessed guards. We've also fixed the clipping issues where certain guns would clip over walls. We've done this by simplifying our overall level-creation process. The changes below allow us to make much better maps and it makes map creation a lot easier for modders:
- Previously, you needed to specify the layer that attributes would go on, the fringe layer, the animated layer, etc.
- This is no longer the case. By naming your attributes layer "Attributes", the game will pick up on the fact that that is now your attributes layer.
- The new changes also mean you can have as many Fringe, Wall and Animated layers as you want.
Next week we should hopefully have a few updates on Chapter 7.